There are several reasons why you need creativity in your life, especially as you age (five big reasons, in fact).
Even if you don't consider yourself a creative person, the good news is: you are creative. 
That's right. We're all creative and your individual creativity needs to be unleashed and set free to roam this earth. 
Which is particularly important during your golden years. 
(If you need convincing, check out these five reasons why older adults need creativity. Hint: It's good for your overall health, overcoming boredom, and personal fulfillment.)
The even better news is: creativity does not decline as you age. That's a complete myth about aging.
So, to urge you to leverage the power of creativity in old age, here are five ways you can start being creative right away.
5 Ways to Be Creative as an Older Adult
#1. Spark your creativity by doodling
The first way to be creative is to doodle and casually draw. While this first idea may sound silly, hear me out.
Firstly, it's easy to access. You can grab a pen and paper from, likely, most of the rooms in your house and start right away.
Plus, doodling is low-pressure… meaning, you don't have to place a high expectation on yourself to produce a grand piece of frame-worthy art (although, if you do, how wonderful is that?). 
By simply doodling (without pressure, of course), you let your artistic streak go free. And yes, we all have an artistic ability that helps unleash your best creative work.
Just look to the many greats who have been known to doodle as a way to expand their creative thinking. Among the famous doodlers are Ernest Hemmingway, Queen Victoria, Tennesee Williams and Steve Jobs, to name a few.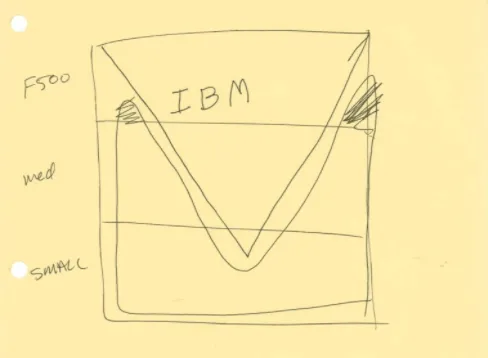 And likely the most compelling reason you should doodle to boost your creativity is what happens on a neurological level. 
One study from the University of Plymouth in the UK found that doodling helps you retain information, frees up your short- and long-term memory and also lengthens your attention span – all of which are great for pursuing anything creative while boosting your cognitive performance.
It's no wonder creativity is the single most important skill that companies need (according to LinkedIn's data pulled from a network of over 660 million professionals and 20 million jobs).
What's more, another study suggests that doodling provides you with creative insight by engaging a different part of your brain (the neural network beyond reading and writing) than what's typically used for brainstorming. 
In fact, visual brainstorming is the premise of Sunni Brown's book, The Doodle Revolution, which sets out to awaken your brain to think differently using simple visual language.
All this to say: Doodling is an easily accessible way to trigger creativity in your brain. 
That's not to say I'm suggesting doodling becomes your creative outlet, but rather – use doodling as a tool to get your creative juices flowing, so you can express your creativity more heartily in other dimensions.
#2. Write…
anything
The second way to become more creative is to write. And by all means, don't put restrictions on this one. Just let it flow. 
There are plenty of ways you can write. 
In terms of a format, check out some of the more popular (and effective) ways to flex your writing skills:
Write a book

– If writing a book has been on your bucket list, there's no time like the present to self-publish. Even if you want to go the formal route, the best way to make progress toward authoring a book is to simply write, which brings us to the next format.

Freewrite

– Freewriting is a powerful exercise to use for pouring out as many ideas as possible about your topic of choice.

Write down ideas

– Jotting down your ideas in brainstorm sessions is a great way to drum up dreams and give them structure so they come to fruition.

Journal

– Release your personal insights, record your reflections and memoirs, write about

gratitude

and let your subconscious ideas surface. 

Write letters

– Take a moment to slow down and put extra thought into writing a letter to someone you care about (even if it's in your journal as an exercise). It helps you practice empathy and puts your relationships into perspective. 
If you're someone who likes to look at writing in terms of types, here are four main types of writing to consider:
Narrative

– Tell a fictional or non-fictional story.

Descriptive

– Incorporate imagery, specific details and our five senses to paint a picture as you write.

Expository

– Explain, inform or educate your readers.

Persuasive

– Share your opinions and try to get your audience to agree with your perspective.
Of course, it goes without saying that the purpose of your writing can be as playful and personal or as formal and public as you like. 
The main takeaway here is to find a writing activity that lets you enter a creative flow. 
You know, that wonderful flow state where you lose track of time because you're so immersed in your thriving creative work.  
The big reason to aim for a creative flow state, according to cognitive sciences and human development research from University Malaysia Sarawak, is: 
"Flow… improve(s) subjective well-being, happiness, life satisfaction and positive affect." 
And who doesn't want that?
#3. Experience something new (and meaningful) 
Another effective way to be more creative is to create new experiences for yourself. 
More specifically, create new growth experiences for yourself. By growth experience, I mean challenge yourself to experience something new, exciting and meaningful. 
In other words, go deep – and really far away from your comfort zone. 
For instance, if comedy is your thing, don't just find a new sitcom to watch, but try pulling out the standup routine that's been bouncing around in your head for years and work up the courage to test it out in front of a live audience at a local open mic night.  
The same goes for any creative interest really, say… poetry, music, dancing, painting, public speaking, writing, etc. When you put yourself out there in front of an audience it can be – yes, nerve-wracking, but also exhilarating.
And if you're familiar with my other content, you know I'm a super fan of building your neuroplasticity through music and playing an instrument. 
The reason is – when you play a musical instrument, it's like a full-body workout for your brain because it involves your auditory, motor and visual functioning, which helps you protect against cognitive decline.
A new growth experience can also mean traveling (when it's safe, of course) to new and exotic places, instead of just your favorite vacation spots. 
Why?
On a neural level, you're literally creating new neural pathways as you experience a new and exciting culture, whether it's the language, people, food or scenery.
Bottom line: You can create new neural pathways for the rest of your life, so push yourself outside your comfort zone and find out just how adventurous you can be after 60.
If you do, you'll find that you're opening your mind to new ideas, experiences, thoughts and, hence, booming creativity.
#4. Daydream to brainstorm creative ideas
The key to nurturing your creativity over the long-term is to brainstorm and dream up a healthy long list of creative ideas and projects. 
Not only will you have a new source of creativity when your current creative project is complete, but the mere act of daydreaming does wonders for your creativity.
In fact, a study published in 2017 in Neuropsychologia found significant positive correlations between daydreaming and creativity for adults (and intelligence).
What's more, previous research from UC Santa Barbara revealed that daydreaming helps you come up with creative solutions and boosts creative problem-solving skills.
So, if you enjoy letting your mind wander, by all means, daydream away.
Better yet, get your creative juices flowing by brainstorming and daydreaming while exercising. There's nothing like taking a brisk walk or going on a jog while drumming up imaginative ideas. 
For one, it gets you into a different mind space and environment altogether. 
And if you think back to the definition of creativity, it's putting together two ideas that you wouldn't normally associate with one another. So, a fresh outlook is ideal for brainstorming. 
Plus, it's refreshing for your body to get moving, too. Not to mention the countless health benefits from exercising, including a mental boost and building momentum toward your creative goals.
(Personally, some of my most creative ideas and best boosts of energy come to me during a quick jog around the neighborhood.)
I didn't just make this up, either. It's backed by research that reveals exercise helps people imagine new situations. It improves your ability to shift and focus your attention, which is hugely important for creative thinking.
All in all: Daydream often and brainstorm a plethora of creative projects to keep you engaged over the long-term.
#5. Take a creative class (online)
Finally, a more straightforward way to boost your creative experiences is to take a creative class. 
Even if you're having trouble finding a class to take in-person (after all, we're in a post-pandemic world), these days, you can learn virtually anything online. 
Really. Just check out the plethora of options available on online course marketplace sites, like Udemy, Skillshare or Creative Live, that allow you to search for specific creative topics to learn more about.
Even traditional institutions like Harvard are offering a range of free online courses if you want to get into more technical topics. 
The point is, online education is such an abundant resource that hunting down a creative class for something that strikes your fancy is as easy as doing a quick Google or YouTube search – even if the subject matter is traditionally taught in person.
Take, pottery, for example. A quick query for "online pottery classes" reveals sites like ClayShare and Hsin-Chuen Lin's Learning Throwing and Timsee Clay's Wheel Throwing classes for beginners.  
Plus, lifelong learning is a must for keeping your growth experiences alive and well into your future decades.
In fact, the benefits of lifelong learning are incredible for keeping your mind stimulated and your overall health in tiptop shape. 
It's time to fuel your creative fire
Armed with these five ways to unleash your creativity in old age, it's your turn to tackle your creative projects and make your dreams come true.
To sum up the five ways to be creative:
#1. Use doodling as a low-pressure way to release your creative thinking.

#2. Choose from several writing types and writing formats to boost your creativity in old age.

#3. Get out of your comfort zone and engage in a new growth experience, which opens up your mind to creative ways of thinking.

#4. Brainstorm creative ideas while daydreaming and letting your mind wander.

#5. Learn something creative in an online course.
If you're looking for more ideas to boost your happiness in retirement, check out our list, get out there and find your creative flow state. The world is ready for your creative projects.
I'm rooting for you…