Take your first micro-step to a
PURPOSEFUL

 life in retirement
Discover products that will help you rewire your retirement
+ live your best retired life
The Post-Career Purpose Finder
Reclaim your sense of purpose, excitement, and accomplishment during retirement with this Workbook + Video Series.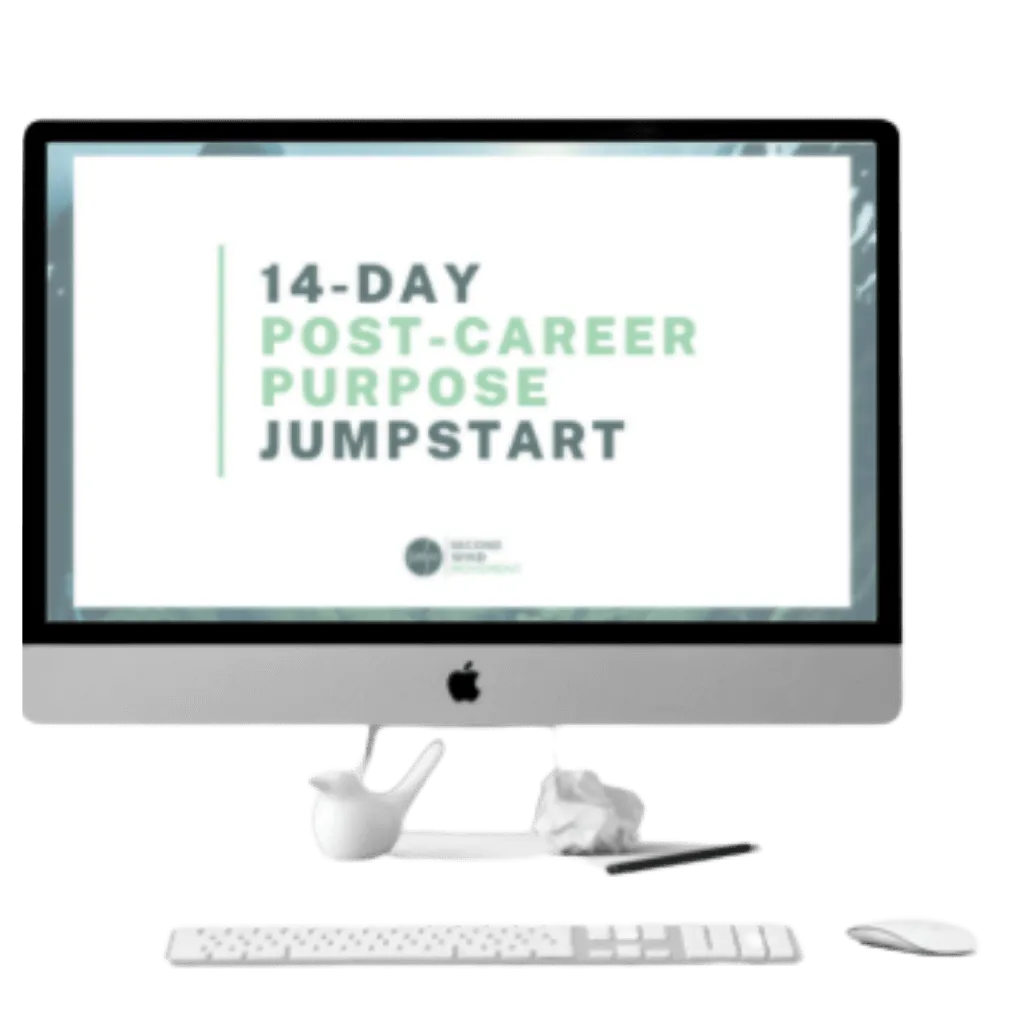 The Post-Career Purpose Jumpstart
Take on this 14-Day 
Mini-Course and gain the momentum you need, to turn your retirement vision into your daily reality in just two weeks. 
Signature Program:
Rewire My Retirement
A Proven Step-by-Step Program that teaches you how to live an active, healthy & engaged retirement lifestyle for the rest of your life. 
If you're not sure, get started with this workshop...
If you're not sure,
watch this Free Workshop…
Secret 1:
How to find your passion and purpose (so you can achieve your ideal fulfilling lifestyle)
Secret 2:
How to overcome procrastination with a simple 7-minute exercise (so you don't have to wait for motivation to come,
hint: it might not come
)
Secret 3:
How to avoid settling for the typical stagnant unhealthy lifestyle (without having to make any drastic changes to your current life)