If you're looking for a way to help make a difference in the world without even leaving the comfort of your home, virtual volunteering might be just the ticket. 
Giving back is one of the key ingredients of the 5 Rings of Retirement and it's essential for living an active, healthy, and engaged lifestyle.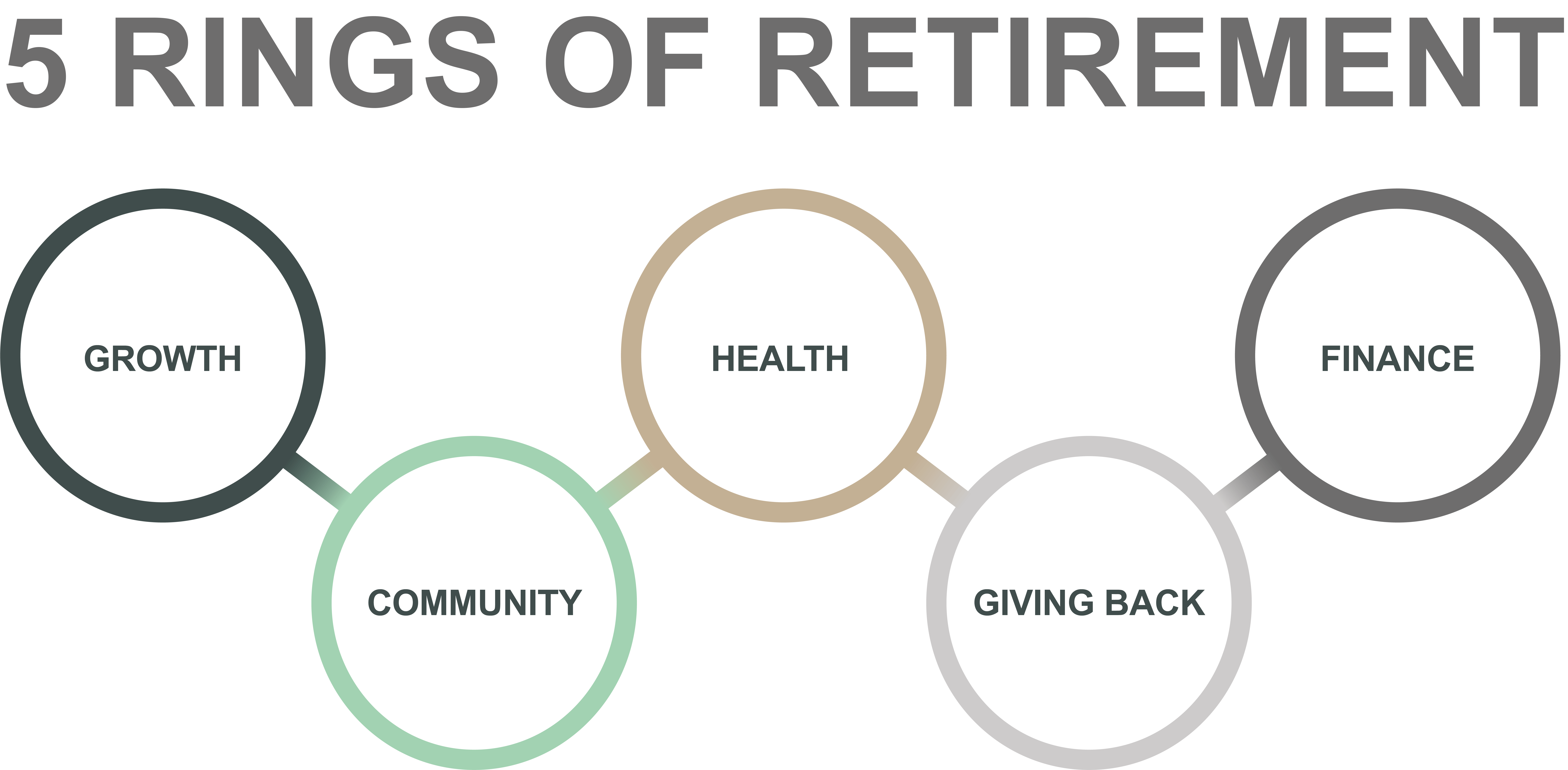 This includes volunteerism and donating your talent and time to help others. 
And volunteering after retirement is not only beneficial for others, it does wonders for your own well-being, too.
There's one caveat, though: While volunteering sounds like a simple activity to dive into, it's not. 
In reality, finding the right volunteer opportunity is a big challenge. 
So many of my students and clients struggle to figure out where in the heck to spend their volunteer hours, let alone conjure up the extra time to squeeze it into their schedule. It's crucially important to find an opportunity that aligns with your core values, interests, and passions. 
The good news is, these days, you have more options. 
Thanks to the internet, it's easier than ever to find virtual volunteer opportunities that fit your skills and interests. 
Whether you're looking to help refugees resettle in a new country, teach kids how to code, or support cancer patients through their treatment journey, there's a virtual volunteering opportunity waiting for you.
Which is especially helpful these days, considering we now live in a pandemic-touched world.
Before we dig into your options, let's quickly define what virtual volunteering is.
What is Virtual Volunteering?
The term "virtual volunteering" is often used to describe the act of volunteering remotely, or doing volunteer work online. Made entirely possible by the internet and technology, it's  a form of giving back by lending your donated time, talent, and effort online.
Most virtual volunteering can be done digitally online, where you contribute your work through a computer (and sometimes even a phone or tablet). 
And it comes with many benefits.
Benefits of Virtual Volunteering
Why is volunteering a worthwhile effort, especially in your retirement?
Plenty of reasons. 
And they all benefit your health and overall well-being. 
In fact, a study by UnitedHealth Group found that out of the people who volunteered:
75% felt physically better

93% had improved mood

79% were less stressed
Not to mention, 78% felt like they had more control over their overall health. And these are just some of the benefits of volunteering.
And virtual volunteering is even better — you can volunteer conveniently from the comfort of your own home. All you need is a solid internet connection and a volunteer organization that's the right fit.
On top of the convenience factor, another benefit of virtual volunteering is having flexibility in your schedule. You can avoid the time constraints that comes with physically traveling to a volunteer site and having to follow someone else's schedule.
In fact, a flexible schedule and working from any location are the two biggest benefits of working remotely.
So, if you've got years of expert experience and wisdom to share, particularly if you worked in an office or admin environment, becoming a digital volunteer may be right up your alley.  
The downside is if you're interested in a volunteer opportunity that requires your physical presence (let's say, gardening or building a home, for instance), then virtual volunteering may not be the right fit for you.
Still wondering if virtual volunteering roles are a good match? Check out some examples.
Examples of Virtual Volunteer Activities
Some examples of virtual volunteer activities include:
Creative work – Designing graphics, websites, web pages, landing pages, publications, presentations, collateral, marketing materials; photography; illustration; video creation; writing; editing; content creation; AI avatar creation 
Programming

– Developing apps, websites, features, databases

Researching

– Conducting market research, customer research, competitive analysis, data gathering, data analysis 

Administrative

– Admin support, scheduling, vendor management, transcribing scanned documents, translating documents, proofreading, editing, writing, data entry, captioning videos, tagging files, monitoring media, email management, organizing

Professional support

– Providing legal, business, medical, agricultural, financial or any other expertise by consulting, counseling, coaching, answering questions, strategizing, reviewing, evaluating, serving on an advisory board or committee

Marketing

– Copywriting; email marketing; social media management; branding; campaign management; editing and writing proposals, press releases, newsletters, blog posts, video scripts, web pages; conducting market research; SEO; ad management

Fundraising

– Fundraising calls, donor outreach, event planning, volunteer management, contribution tracking

Educating

– Tutoring, reading, teaching, developing curriculum, creating educational materials 
That's not to say your e-volunteer opportunities are limited to roles that are traditionally online. If anything, now (aka our post-pandemic world) is the time to get creative.
You can bring, well, virtually, anything into the virtual world. All you need are video chat tools to help you stay connected while practicing social distancing and working remotely.
For instance, check out how musicians are bringing their live performances to a virtual stage through the UnCancelled Music Festival, which hosts live streams of remote concerts.
Or how HR Virtual Summit brings over 30,000 HR professionals to an online conference.
The point is: no matter your interest topic or role, there may be a creative way to get involved and virtually volunteer.
To help you brainstorm some ideas on how to give back, here are 21 virtual volunteering sites.
6 Virtual Volunteer Ideas, Projects, & Websites
#1 For Animals: ZSL Instant Wild
If you're looking for a remote volunteering opportunity that's both fun and impactful, ZSL Instant Wild is a great option. By tagging animals in photographs and videos, you can support vital animal conservation projects.
Tagging data is used to help researchers track animal movements, study populations, and more. And don't worry if you don't have any prior knowledge — the organization provides helpful field guides for each project. 
Plus, what could be more enjoyable than watching videos of cute animals while knowing that you're helping to save their futures? 
#2 For Children & Youth: Cards for Hospitalized Kids
​​Cards for Hospitalized Kids is a great organization for anyone looking to make a difference in the lives of sick children. One of the best things about CFHK is that you can volunteer from anywhere in the country. 
As a virtual volunteer, you can help them sort and package cards, write encouraging messages, and even design your own cards.
And because we send cards to hospitals across the US, you can be sure that your efforts will brighten the day of a child in need. You can choose to do as little or as much as you'd like — every bit helps.
#3 For Education: Oakwood Education Foundation
If you're looking for a way to give back and help fight educational inequality, Oakwood Education Foundation is a great organization to get involved with. As a tutor, you can remotely volunteer your time to help students of all ages with their studies. 
No matter what your area of expertise is, there's bound to be someone who could benefit from your knowledge. And as tutoring is done online, you can do it from the comfort of your own home. 
Not only will you be making a difference in someone's life, but you'll also gain the satisfaction of knowing that you've helped level the playing field when it comes to education. So why not apply today and start making a difference?
#4 For the Environment: 1% for the Planet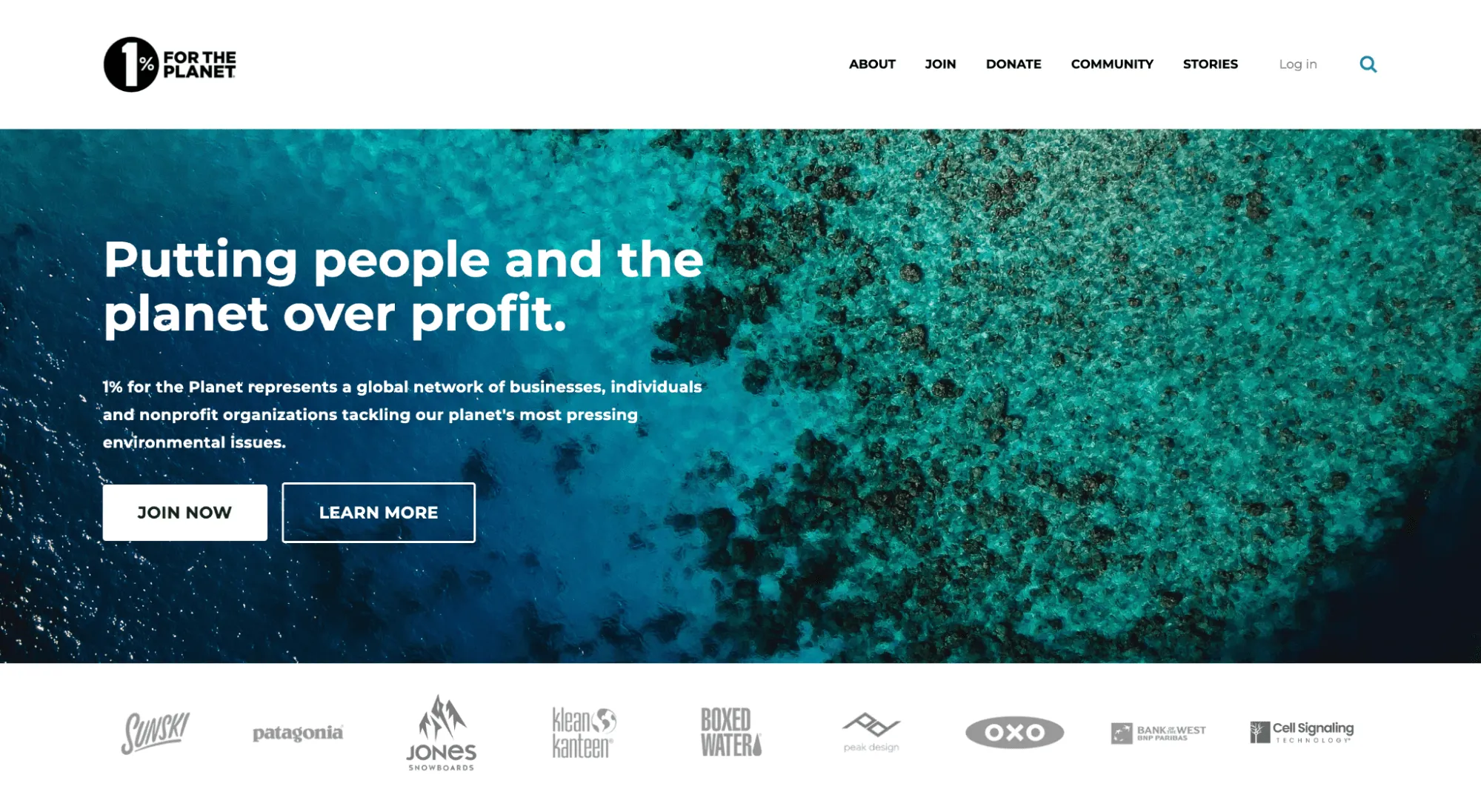 If you're passionate about environmentalism and looking for ways to help make a difference, virtual volunteering with 1% for the Planet might be a perfect fit for you. 
1% for the Planet is a global network of businesses committed to giving back to the earth. And they're always seeking determined volunteers to help further their mission. As a virtual volunteer, you have the opportunity to work on a variety of projects, from social media outreach to blog writing to research. 
No matter what your skill set is, there's likely a way you can help 1% for the Planet in their fight for a better future.
#5 For Health: Be My Eyes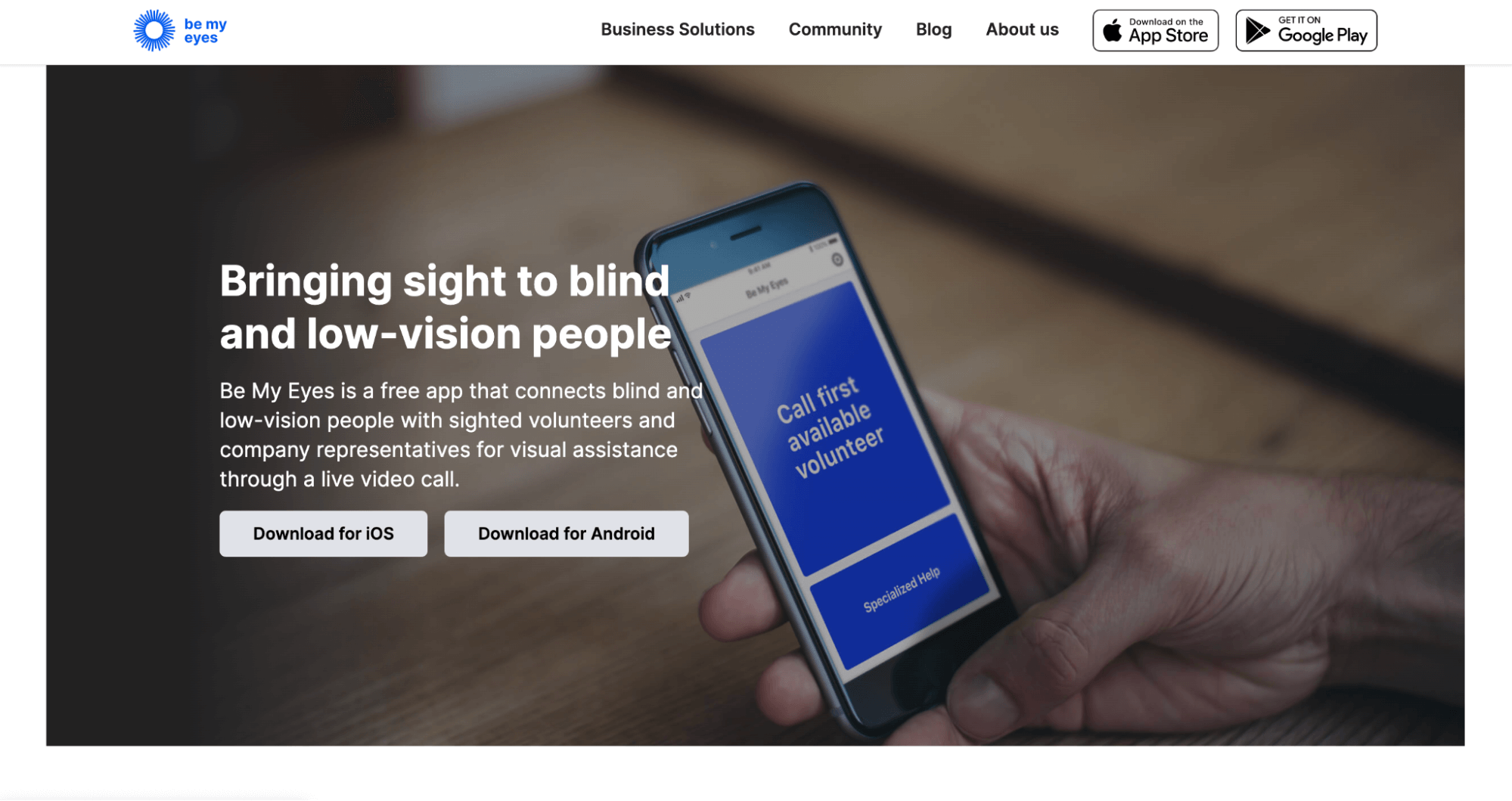 Being virtual volunteers for Be My Eyes, sighted people help the blind and low vision with many kinds of tasks through the app. You can be a virtual volunteer by signing up and downloading the app for free. 
When you get a notification, you can choose to answer the call or not. You help by being a set of virtual eyes for the person who needs help with the task at hand. The tasks vary, and may include things like helping to read an expiration date on food, or identify what color shirt someone is wearing. 
Regardless of the task, it's a great way to help out and feel good knowing that you've made someone's day just a little bit easier. 
#6 For Human Rights: Missing Maps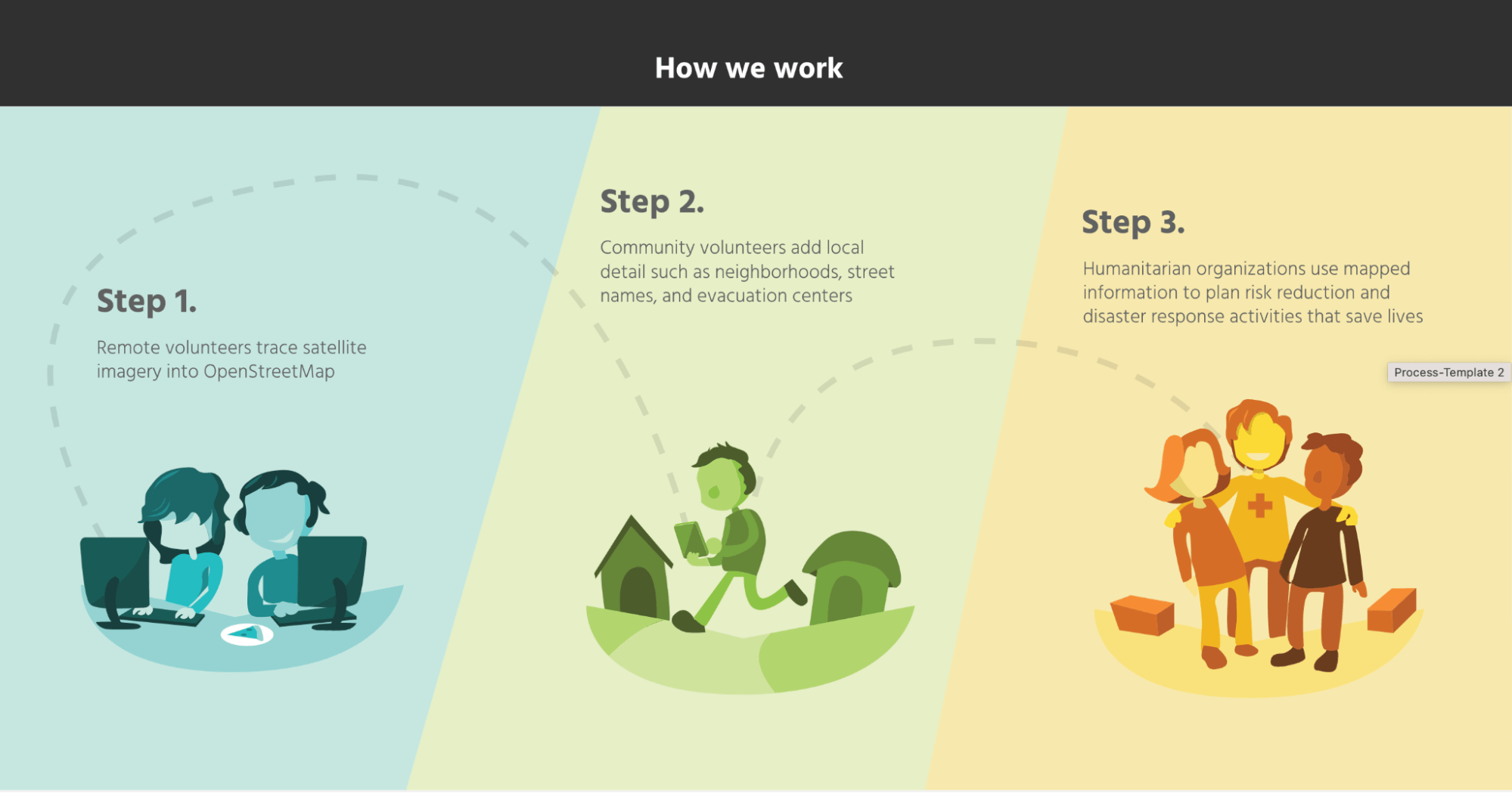 One way you can help with disaster relief efforts is by volunteering your time to map areas that have been affected. Missing Maps is a website that allows people to do just that – they provide virtual volunteers with satellite images that need to be traced into the OpenStreetMap platform. 
This is important work, as first responders from humanitarian organizations often rely on having access to accurate maps when forming their response strategies. By taking the time to trace buildings and roads on a map, you can help make sure that these first responders have the information they need to do their jobs effectively.
Missing Maps provides an easy way to get involved in disaster relief efforts, and your contributions can make a real difference in the lives of those affected by natural disasters.
20 Additional Virtual Volunteering Projects
And in case you're in an exploring mood, consider these 20 additional virtual volunteer organizations:
How to Find the Right Virtual Volunteer Opportunity
Just like a traditional volunteer opportunity, there are important steps to follow for finding the right digital volunteer gig, too.
The main takeaway here is to not start by blindly hunting for cyber-volunteer jobs on the internet. In fact, beginning your research isn't until step #5.
In a nutshell, follow these 7 steps for finding the right volunteer opportunity:
Self-reflect (This one's a big one that most people miss, so here's a guide on

finding clarity

to help you – key questions included.)

Understand your commitment level
Clearly define how it impacts your goals
List specific ideas from your learnings
Begin your research
Interview the organization 
Test it out first
While it may seem like a bit of extra effort, it's a worthwhile effort. 
I can't tell you how many times people aimlessly try out a volunteer gig only to find that it's not a good fit. And then it discourages them from trying another one. 
The moral here is to take the extra time to find the right match. 
You'll up your chances of loving your e-volunteer job… which means you'll experience more health benefits, you'll stick with it longer and you'll do a better job. 
Win-win-win, right?
Explore Virtual Volunteer Activities
These days, you have more options than ever for tapping the power of volunteerism and giving back thanks to virtual volunteer opportunities. 
Like with all worthwhile things in life, it takes extra effort to make sure it's an opportunity that's best for you.  
To recap:
Giving back is one of the 5 Rings of Retirement for living your ideal retirement lifestyle and benefits your overall health and well-being.

Today's technology makes it possible to become a virtual volunteer, which is volunteering remotely using your computer and the internet.

Your options for virtual volunteering are limitless and range across a wide range of roles and activities to fit your interests and background.

Brainstorm virtual volunteer ideas by checking out our list of virtual volunteering websites & projects.

Find the

right

remote volunteer opportunity by following

7 specific steps.
Ready to give back, virtually? Great, your cause awaits… in reality. 
And if you want to live your ideal retirement lifestyle that's active, healthy, and engaged – I'm here for you. 
P.S. Here's a list of our favorite charities for even more inspiration.