If you're familiar with the 5 Rings of Retirement, one of the key ingredients for living an active, healthy and engaged lifestyle is "giving back."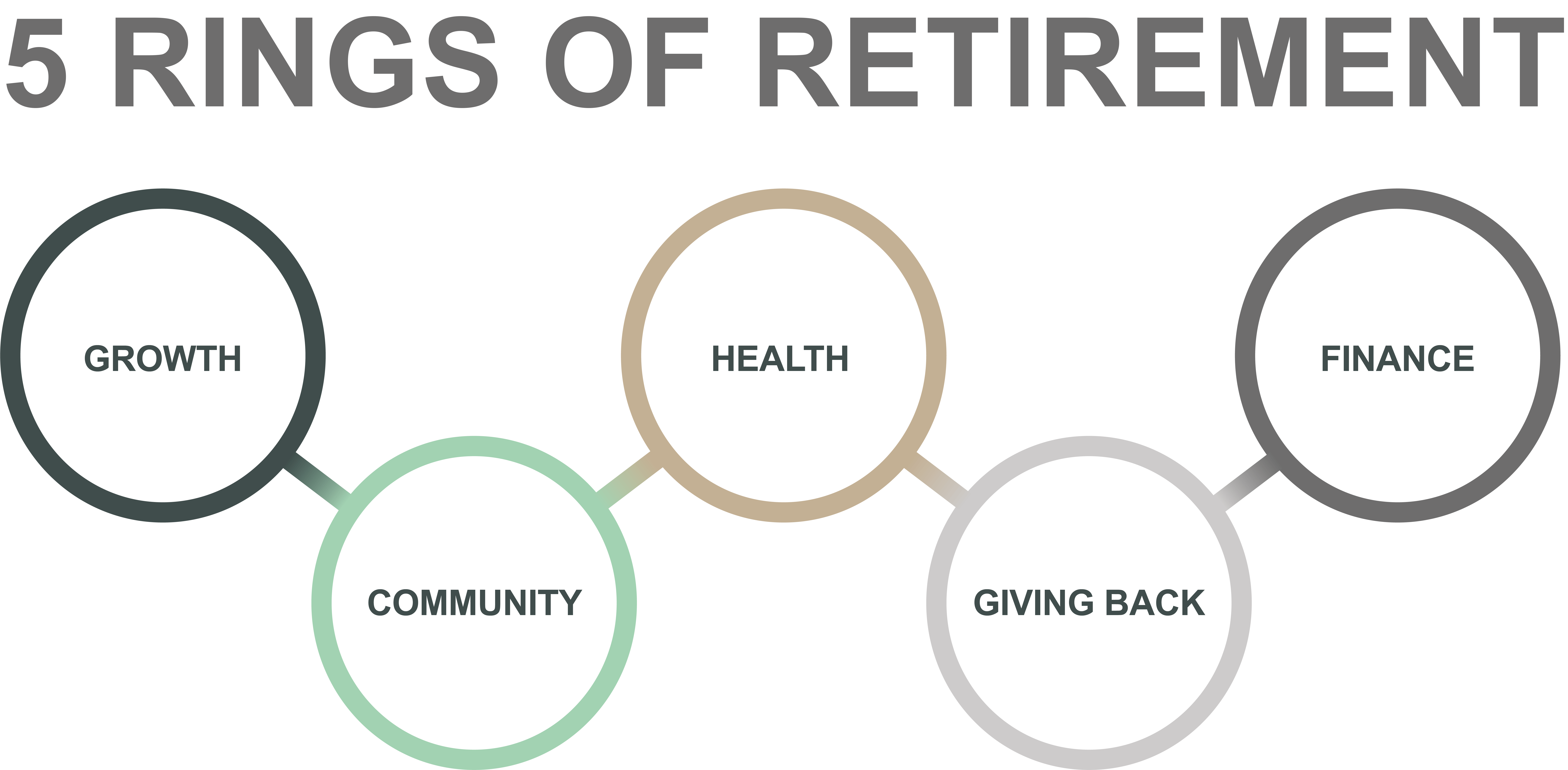 Which includes volunteerism and donating your talent and time to helping others. 
Why is volunteering a worthwhile effort, especially in your retirement?
Plenty of reasons. 
And they all benefit your health and overall well-being. 
In fact, a study by UnitedHealth Group found that out of the people who volunteered:
75% felt physically better

93% had improved mood

79% were less stressed
Not to mention, 78% felt like they had more control over their overall health.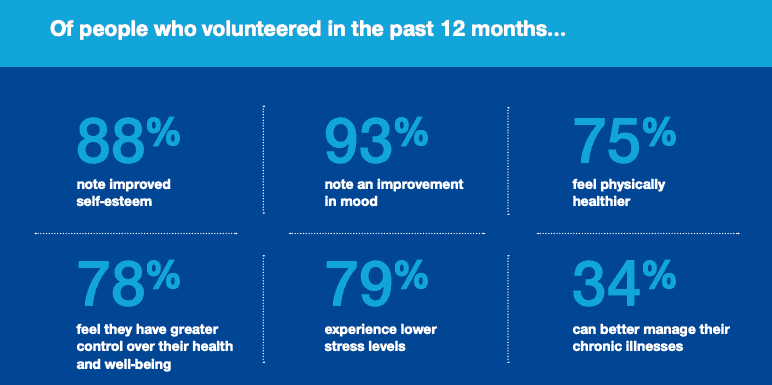 While volunteering sounds like a simple activity to dive into, it's not. 
In reality, finding the right volunteer opportunity is a challenge. 
So many of my students and clients struggle with figuring out where the heck to spend their volunteer hours, let alone conjuring up the extra time in their schedule to donate to others. 
The good news is, these days, you have more options.
Enter… virtual volunteering. 
Which is especially helpful these days, considering our heavy practice of social distancing.
Before we dig into your options, though, let's quickly define what virtual volunteering is. 
What is virtual volunteering?
Made entirely possible by the internet and technology, virtual volunteering is a form of giving back by lending your donated time, talent and effort remotely.
Most virtual volunteering can be done digitally online, where you contribute your work through a computer (and sometimes a phone). 
Which means you can volunteer conveniently from the comfort of your own home. All you need is the internet and a volunteer organization that's the right fit.
On top of the convenience factor, another benefit of virtual volunteering is having flexibility in your schedule. You can avoid time constraints of physically traveling to a volunteer site and having to follow someone else's schedule.
In fact, a flexible schedule and working from any location are the two biggest benefits of working remotely.
So, if you've got years of career experience and wisdom to share, particularly if you worked in an office or admin environment, becoming a digital volunteer may be right up your alley.  
The downside is if you're interested in a volunteer opportunity that requires your physical presence (let's say, gardening or building a home, for instance), then virtual volunteering may not be for you.
Still wondering if virtual volunteering roles are a good fit? Check out some examples.
Examples of virtual volunteer activities
Some examples of virtual volunteer activities include:
Creative work

– Designing graphics, websites, web pages, landing pages, publications, presentations, collateral, marketing materials; photography; illustration; video creation; writing; editing; content creation 

Programming

– Developing apps, websites, features, databases

Researching

– Conducting market research, customer research, competitive analysis, data gathering, data analysis 

Administrative

– Admin support, scheduling, vendor management, transcribing scanned documents, translating documents, proofreading, editing, writing, data entry, captioning videos, tagging files, monitoring media, email management, organizing

Professional support

– Providing legal, business, medical, agricultural, financial or any other expertise by consulting, counseling, coaching, answering questions, strategizing, reviewing, evaluating, serving on an advisory board or committee

Marketing

– Copywriting; email marketing; social media management; branding; campaign management; editing and writing proposals, press releases, newsletters, blog posts, video scripts, web pages; conducting market research; SEO; ad management

Fundraising

– Fundraising calls, donor outreach, event planning, volunteer management, contribution tracking

Educating

– Tutoring, reading, teaching, developing curriculum, creating educational materials 
That's not to say your e-volunteer opportunities are limited to roles that are traditionally online. If anything, now (aka our post-pandemic world) is the time to get creative.
You can bring, well, virtually, anything into the virtual world. All you need are video chat tools to help you stay connected while practicing social distancing and working remotely.
For instance, check out how musicians are bringing their live performances to a virtual stage through the UnCancelled Music Festival, which hosts live streams of remote concerts.
Or how HR Virtual Summit brings over 30,000 HR professionals to an online conference.
The point is: no matter your interest topic or role, there may be a creative way to get involved and virtually volunteer.
To help you brainstorm some ideas on how to give back, here are 21 virtual volunteering sites.
21 virtual volunteer ideas and websites
To help you brainstorm volunteer opportunities, check out these 21 virtual volunteer ideas with links to each website:
Caveat: It's worth mentioning – starting your volunteer search by simply perusing the internet without a specific volunteer role and cause in mind is not recommended. 
What to do instead? 
To make sure you don't waste time looking into the wrong volunteer opportunity, don't start your search until you have a clear understanding of the type of charity work you want to be involved in and how it fits into the rest of your life (and goals) – which brings us to our final tip today.
How to find the right virtual volunteer opportunity
Just like a traditional volunteer opportunity, there are important steps to follow for finding the right digital volunteer gig, too.
The main takeaway here is to not start by blindly hunting for cyber-volunteer jobs on the internet. In fact, beginning your research isn't until step #5.
In a nutshell, follow these 7 steps for finding the right volunteer opportunity:
Self-reflect (This one's a big one that most people miss, so here's a guide on

finding clarity

to help you – key questions included.)

Understand your commitment level
Clearly define how it impacts your goals
List specific ideas from your learnings
Begin your research
Interview the organization 
Test it out first
While it may seem like a bit of extra effort, it's a worthwhile effort. 
I can't tell you how many times I've learned that people aimlessly try out a volunteer gig only to find that it's not a good fit. And then it discourages them from trying another one. 
The moral here is to take the extra time to find the right match. 
You'll up your chances of loving your e-volunteer job… which means you'll experience more health benefits, you'll stick with it longer and you'll do a better job. 
Win-win-win, right?
Here's to exploring virtual volunteering
These days, you have more options than ever for tapping the power of volunteerism and giving back thanks to virtual volunteer opportunities. 
Like with all worthwhile things in life, it takes extra effort to make sure it's an opportunity that's best for you.  
To recap:
Giving back is one of the

5 Rings of Retirement

for living your ideal retirement lifestyle and benefits your overall health and well-being.

Today's technology makes it possible to become a virtual volunteer, which is volunteering remotely using your computer and the internet. 

Your options for virtual volunteering are limitless and range across a wide range of roles and activities to fit your interests and background.

Brainstorm virtual volunteer ideas by checking out 21 virtual volunteer ideas and sites that cover a wide range of interests and causes.

Find the

right

remote volunteer opportunity by following

7 specific steps.
Ready to give back, virtually? Great, your cause awaits… in reality. 
And if you want to live your ideal retirement lifestyle that's active, healthy, and engaged – I'm here for you.
P.S. Here's a list of our favorite charities for inspiration.