If you're a senior looking for a way to stay strong and independent, look no further than strength training.
Resistance training has many benefits which are essential for staying active and mobile as you age.
In this blog post, we discuss what resistance training is, whether you can still build muscle, how often to exercise, and the best exercises to get started with.
What Is Resistance Training?
Resistance training is any type of strength training that uses resistance to build muscle strength. This includes using free weights, weight machines, resistance bands, or even your own body weight.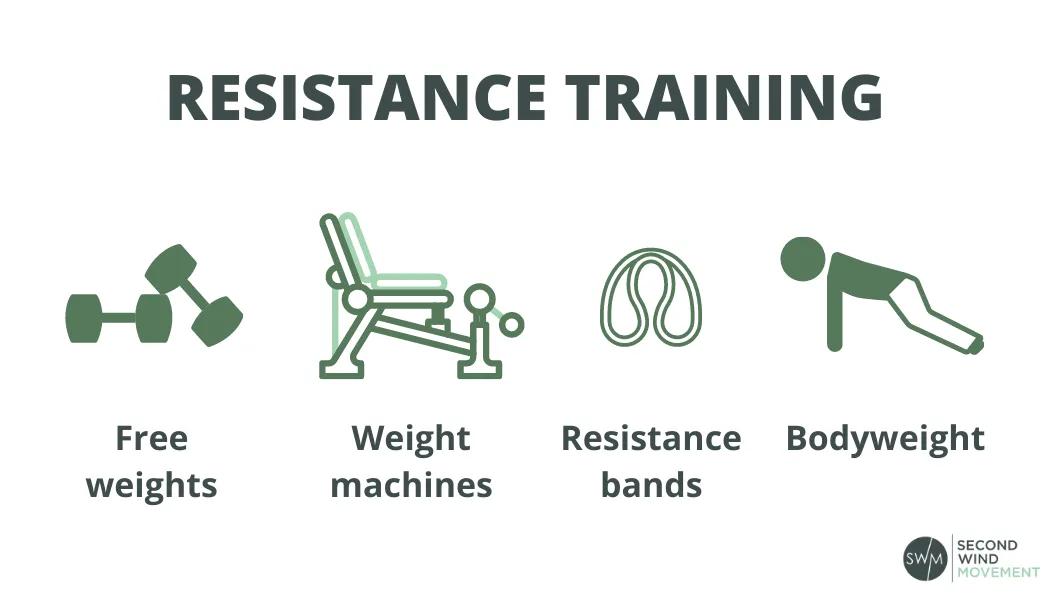 Resistance training is an important part of a well-rounded fitness program for people of all ages, but it's especially important for older adults. As you age, you lose muscle mass and your bones become weaker.
Strength training can help to offset these changes, making us stronger and less prone to injury. In fact, research shows strength training through resistance exercise in elderly individuals demonstrates substantial adaptive plasticity in both skeletal muscles and the neuromuscular system.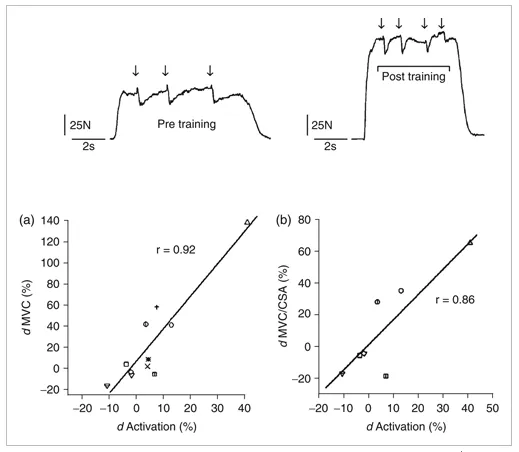 Not to mention that strength training can help improve balance and coordination, which helps prevent falls.
If you are new to strength training, it's important to start with stretches before training, as well as slowly and gradually increase the amount of resistance as you become stronger.
Can You Build Muscle After 65?
Yes, it's still possible to build muscle after the age of 65. And strength training is the most effective way to do this.
It's true that as you age, it becomes more difficult to maintain muscle mass. This is due to a number of factors, including changes in hormones, a decrease in the production of new cells, and an increase in inflammation.
And after a certain age, many people assume that it's impossible to build muscle. 
But, according to a recent study, this is not the case. This systematic review of over 500 previous studies found that resistance training does indeed have a substantial positive effect on muscle strength.
On the other hand, the study also found that the effects are relatively small when it comes to measures of muscle morphology. Which means that while resistance training can help you build strong muscles, it may not have a major impact on the size or shape of your muscles.
Despite these findings, if you're looking to build muscle after the age of 65, strength training is your best bet.
How Often Should Seniors Do Strength Training?
If you train too frequently, you risk overloading your muscles and causing injuries. But if you don't train often enough, you won't see the benefits of increased strength and muscle mass. 
So how often should seniors do strength training?
According to resistance training guidelines for older adults, two or three times per week is ideal. 
This allows your muscles ample time to recover between workouts while still providing the stimulus they need to grow stronger. 
Of course, this is just a general guideline – ultimately, the best frequency for you will depend on factors like your age, fitness level, and goals. 
For instance, someone like Jim Arrington, who holds a title in the Guiness Book of World Records, will have a drastically different strength training regimen than someone who's simply aiming to be fit over 60.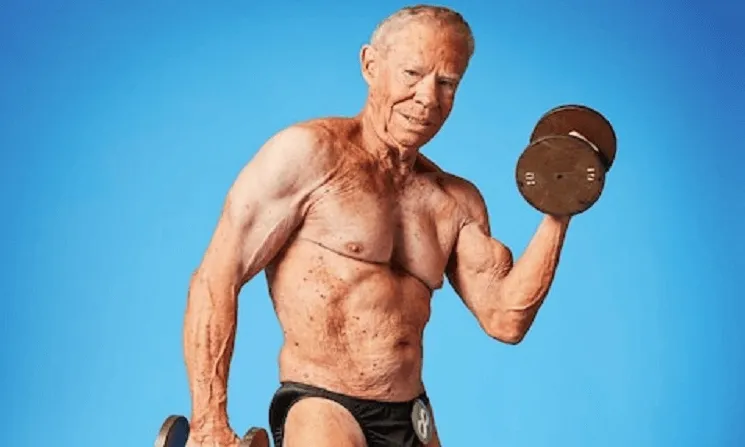 Just know that it is possible to delay your physical peak as you age.
Best Strength Training Exercises for Seniors
There are a variety of strength-training exercises that are suitable for seniors. The best exercises for you will depend on your fitness level, goals, and any limitations you may have.
But here are some good exercises to start with (approved by The Senior Centered PT):
There are many different types of strength training exercises that can be tailored to fit each individual's needs and abilities, so there's no need to be intimidated by starting a strength training program. 
If you're new to strength training, or if you're not sure where to start, the best place is with a personal trainer at the gym or another fitness professional who can help you design a program that is safe and effective for you. 
Another option is to check out a SilverSneakers program in your area. You may even be eligible to join for free if you're covered by certain Medicare plans. 
And if you'd rather stick to home workouts, start by determining your fitness level.
Either way, a personal trainer can also provide guidance and support to help you stay motivated and on track with your goals.
Use It or Lose It
When it comes to your muscles, it's using them or losing them. Which is why strength training is important at any age.
To recap strength training for seniors:
Offsets the natural loss

of muscle and bone mass that occurs with age

Can help you

build muscle mass and strength

Should be done

two to three times a week

with enough rest time between both sets and exercise days

Try a variety of

strength training exercises

and seek out help from a personal trainer to solidify a program that works for you
Once you have a program in place, be sure to start slowly and gradually increase the intensity and frequency of your workouts as you become more comfortable with the exercises. 
And always listen to your body – if something doesn't feel right, or if you experience any pain, stop and consult with your trainer or doctor before continuing.
With a little time and effort, strength training can be a great way to improve your health and quality of life as you age. And there's no better time to start than today.