It's that time of year again where everyone is getting together with their friends and family to celebrate the holidays. 
But what if you're not able to do that? What if you're spending the holidays alone this year? 
Rest assured, you're not the only one.
There are plenty of other people out there who are in the same boat as you. In fact, as many as 11% of Americans spent the holidays alone in 2020.
Whether it's due to Covid, living alone, or any other circumstance, believe it or not, spending the holidays alone can actually be a really great experience. 
You get to do what you want when you want without having to please anyone else. So if you're fighting the loneliness this season, don't worry – spend it y(our) way.
Here are eight coping tips to help you make the best of spending the Christmas holidays alone.
#1 Acknowledge Your Feelings
When you're spending the holidays alone, it's only natural to feel a range of emotions — from loneliness and sadness to happiness and even peace. 
Acknowledge your feelings, whatever they may be, and give yourself the space to experience them without judgment or avoidance. Recent research shows that feeling mixed emotions and "taking the good with the bad" can improve your health.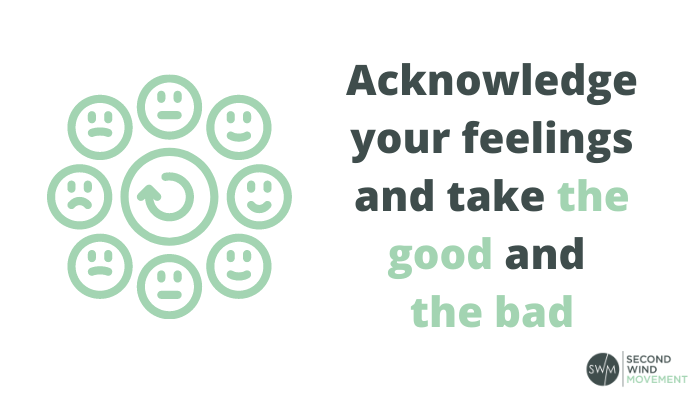 And if you realize you're riddled only by negative emotions, take a step back and reframe your attitude with our next tip.
#2 Practice Gratitude 
Brighten up your season by practicing gratitude. This simple yet effective practice can leave you feeling cheerful immediately.
Studies show that expressing gratitude and visualizing your best possible self immediately boosts your mood. So why not take this time to reflect on all the good things in your life, and look forward to celebrating those things next year?
Better yet, make a list of things that make you happy. And then do them one-by-one. Of course, it goes without saying, we recommend our magical micro-stepping process.
#3 Volunteer & Share Some Cheer
Don't let spending the holidays alone get in the way of your giving back. Instead, think of it as an opportunity to share some holiday cheer.
Volunteering is a great way to get out of your house, enjoy yourself for a few hours, and give back to your community. Plus, it comes with many other benefits.
You might also find that volunteering can help give you some perspective on what really matters. We often tend to focus so much on our own happiness instead of helping others during these days, so it's worth turning the focus around to help others.
Here are some volunteer websites to get you started on your search for the perfect volunteer opportunity. And if Covid is the main reason why you're spending the holidays alone, here are a few virtual volunteering opportunities you can check out.
Like with anything we ever suggest, the most important factor is to make sure the activity energizes you, rather than depletes you.
This means carefully taking the time to consider options that authentically align with you. In other words, steer clear of just blindly following what you think you "should do", whether it's a popular volunteer organization or something that someone else suggests. 
The best way to take care of yourself is to listen to the ideas that come from within. Which brings us to our next tip. 
#4 Prioritize Self-Care
You don't have to spend your time moping around in front of the TV. Or sitting at home with nothing to do. 
And if you're tempted to do so, try to focus on self-care and connecting with yourself.
There are plenty of ways for you to take care of yourself during this season and still be able to enjoy all that the season has to offer.
It could be as simple as reading a book you've been eager to read, journaling and reflecting on the year, planning out some exciting activities for the future, spending a few extra bucks to treat yourself to a special meal, or finally catching up on your sleep.
Whatever it may be, taking care of yourself will go a long way toward helping keep your emotional health in check this season. You deserve self-love, so don't slack on self-care.
#5 Set New Goals
Sometimes all you need to do is find clarity.
Take this as an opportunity to set new goals. Think about one thing you want to achieve this season. Don't set lofty, unattainable goals. Follow the SMART method instead.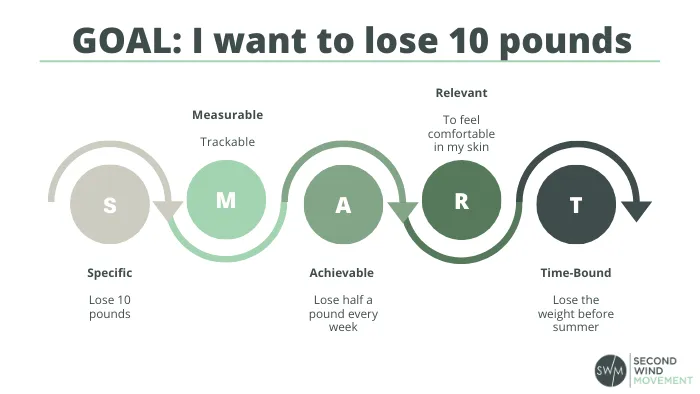 After you get clear on your end goal, take consistent micro-steps in that direction. And consistency is the key word here. 
It's not about setting the typical New Year's resolutions and letting them fly high on the priority list for a month or so and then falling flat. It's about taking an incremental and intentional daily micro-step.
Why not try to set a goal today? It doesn't have to be huge or daunting, just something small and exciting that gives you energy when you think about achieving it. Build from there and see where it takes you.
#6 Fill Up Your Calendar
The holidays can be lonely, but making a date with yourself is an excellent way to distract your mind from those feelings of isolation. 
Do you have that one hobby or project that has been lingering on the backburner for too long? Take some time this year and invest in learning something new or completing the project you've been putting off. 
But also take this time to be alone and actually enjoy your own company. While keeping busy is a great way to fight loneliness, it's more important to also connect with yourself to feel at ease and content independent of anyone or anything else. 
If filling your day with projects or activities sounds draining to you, try practicing mindfulness. Whether it's meditating, journaling, doing yoga, stretching, or breathing exercises, mindfulness is an amazing way to connect with yourself.
P.S. Check out this list of 101 things to do for inspiration.
#7 Make it Magical 
Don't shy away from making the holidays feel magical, even if you're the only one who'll see the decorations (apart from your Facebook friends, of course).
Play some old holiday hits and decorate your home to lift your spirits. And then cozy up on the couch with Christmas classics and a cup of hot cocoa (Grinch also works if you're in a mood). 
Finally, give yourself a present. Yes, actually wrap it up and open it on Christmas day. And if you feel silly giving yourself a gift, don't worry; you won't be the only one to treat yourself. In fact, 25% of adults treat themselves for Christmas every year.
So put on your festive sweater, have some fun with it and indulge yourself without feeling guilty.
#8 Connect Virtually
Unfortunately, the 2020 holiday season showed us that family gatherings often spread the virus.
But that doesn't mean we have to cancel Christmas. You can always virtually connect with friends and family — even if they're miles away.
Chat, Zoom, FaceTime… Heck, you can even host an online holiday party!
Virtual connections can be just as rewarding as face-to-face ones. So go online and start chatting. And you can always refer to this handy article to stay connected during social distancing for guidance.
You Are Not Alone
No matter what happens, it's important to remember that you are not alone. 
Even when you're spending holidays alone, we still have our families – our friends and loved ones who love us and support us – even if they're not right here with us physically. 
So whether you're eating a lonely Thanksgiving dinner or spending Christmas all by yourself, remember that you're loved, and you're not alone. 
If it does get tough, you can always reach out to us at [email protected]. We're here for you ❤️