Everyone wants their retirement to be their golden years, but this may be a challenge when financial constraints come into play. 
A research study revealed that 50% of single older adults and 23% of two-elder households are unable to cover daily expenses, like housing, food, and healthcare. 
While this is already concerning, one of the researchers, gerontology professor Jan E. Mutchler, noted that the number of adults who don't have enough resources for their retirement continues to increase.

It's not all doom and gloom, though. You can still turn things around and make your retirement years so much better without the overwhelm of financial stress. 
With a little bit of planning and forethought, you can make sure that you have enough money to live comfortably in retirement. 
Here are 10 tips to help you save money in retirement. 
#1 Declutter & Sell Extra Stuff
You can save money in retirement by decluttering your home, paring down, and selling the stuff that you don't need anymore.

While there's no need to follow all of Marie Kondo's advice, she does have a point when she recommends keeping only the things that spark joy in your life. So if you haven't used some of your items in more than a year, consider giving them a new home by selling them online or through a garage sale.

This not only clears up space in your home (and mind), but it also puts extra cash in your pocket.
#2 Pursue a Downsized Lifestyle
After decluttering, you may discover that you want to live a simpler life. According to Ameritrade, 42% of retirees plan to downsize in retirement. And finances are a key contributing factor.
A smaller home will help you save money in retirement by lowering:
Real estate taxes

Insurance costs

Maintenance costs

Utilities

Mortgage payments


It might be challenging, but living in a smaller space or in a minimalistic home will challenge you to prioritize the essentials in your life. By preventing your desire to purchase more and more, you can sustainably allocate your budget for what you really need.
#3 Use Senior Discounts
There's no need to wait around for sale season to enjoy great deals. You can save money in retirement by availing of year-round discounts for items and services. You just have to know when and where to go.
Not every business offers them, but luckily here's a list of over 150 senior discounts to help get you started. Keep in mind that the discounts vary depending on where you live, so be sure to do your research ahead of time before heading out to the storefront. 
With a little effort, you can easily save hundreds of dollars each year.
#4 Prioritize Your Health
Your health should always be a top priority, but it becomes even more important in retirement. Not only will staying healthy save you money on medical bills, but it will also allow you to avoid the need for long-term care — which can be very costly.
In fact, a 65-year-old retired couple will need an estimated $300,000 in 2021 to cover health care costs in retirement, according to a report from Fidelity Investments. Yikes.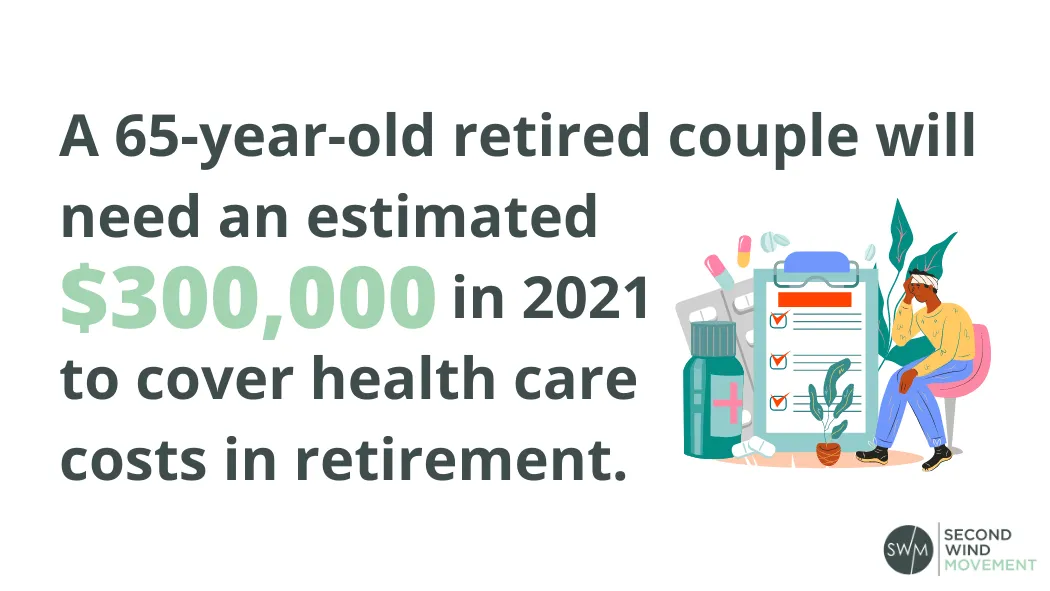 Use this stat as an encouragement to stay on top of your health by maintaining a healthy lifestyle and getting regular check-ups. Maybe even consider investing in life insurance. Another way you can improve your health and save money at the same time is tip #5.
#5 Eat at Home
Eating out can be expensive, especially if you do it often. A meal for one at a sit-down restaurant costs an average of $13. While this doesn't sound like much, it can quickly add up.


You won't be paying for the restaurant staff's salaries, plus you can choose your own ingredients, so it'll certainly be both cheaper and healthier to cook your own food. On top of that, your doctor visits should prove to be more positive since it's easier to follow nutritional guidelines when you're preparing your own food. 
Become your own chef to both avoid breaking the bank and customize meals based on your nutritional needs.

#6 Plant an Edible Garden
Speaking of living a healthy lifestyle, you can get a bit of exercise and save money on groceries by planting fruits and vegetables conveniently in your home. This is a great way to save money in retirement since you can enjoy the literal fruits of your hard work all year long.
How much can you save with your own garden? Quite a bit, actually — it's pretty easy to grow $50-100 per bed each year. Not only will you save on groceries, but you'll also save on the cost of produce from the grocery store.


Those with huge yards can plant easy-to-grow crops, like lettuce, green beans, kale, and garlic. But if you have limited space, you can still opt to grow carrots, green onions, herbs, and microgreens using indoor hydroponics systems like this indoor garden kit.
#7 Get a Rewards Credit Card
If you use your credit card wisely, you can actually save a ton of money in retirement. 
Look for a rewards credit card that offers cashback  or points for the things you already spend on. This way, you can easily earn rewards just by doing your normal spending. And here are some of the best rewards credit cards out there.
Just be sure to pay off your balance in full every month to avoid interest charges. And make sure the annual fee is low so that you don't offset your savings. With the right card, you can save money on the things you would have bought anyway.
#8 Move to a Tax-Friendly State
One way to save big in retirement is by relocating to a state with more favorable tax laws. This could mean no taxes on Social Security benefits, lower property taxes, and estate taxes. Many Americans are making the decision to move in retirement, partly due to financial reasons.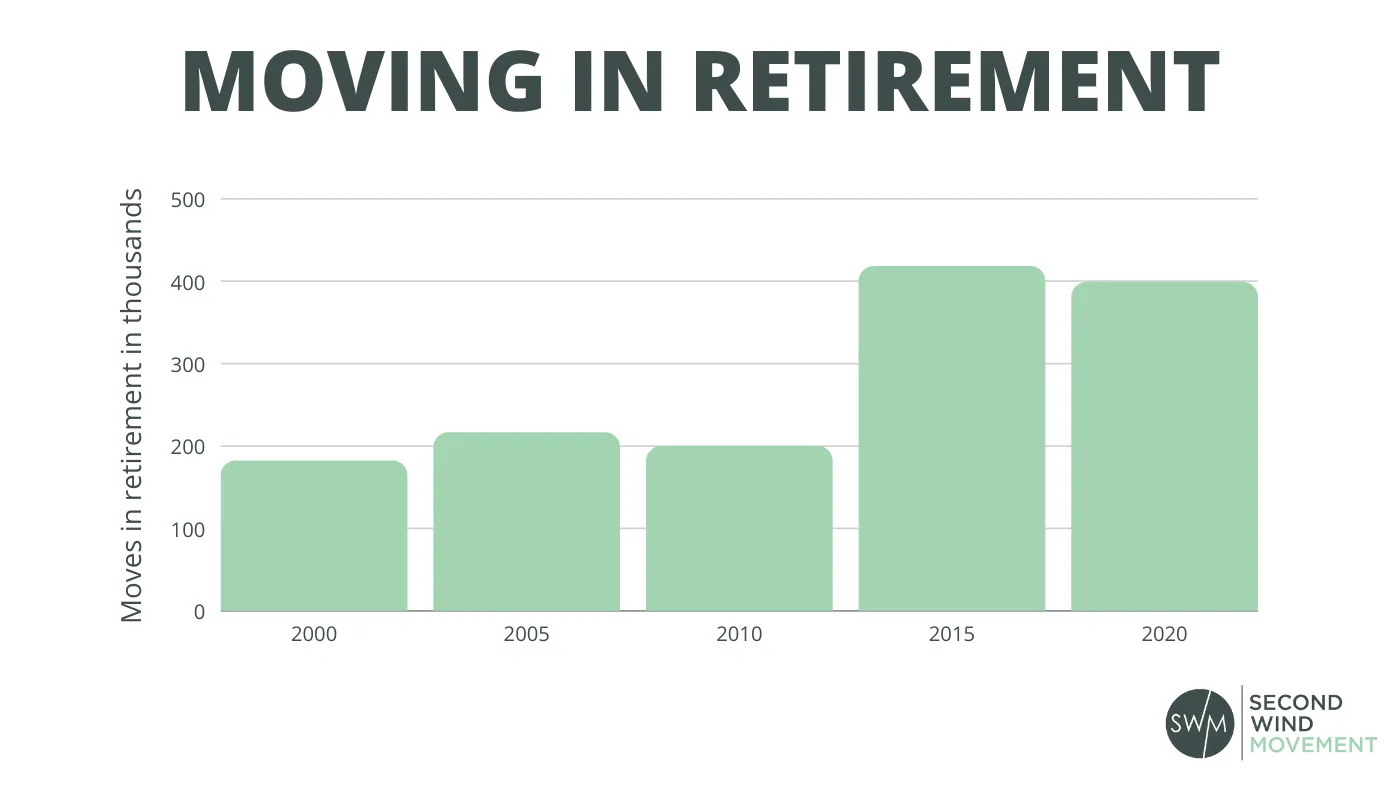 Of course, this may not be feasible for everyone. But if you're already planning on choosing a retirement community or moving to be closer to family, and you're wondering where to move, choose a tax-friendly state. Or even a different country altogether.
For instance, if you want to wake up to warm weather and picturesque beaches, you'd be delighted to discover that sunny Florida won't tax your Social Security or pension income. 
In Texas, you also won't be taxed on your Social Security income, pension payments, plus your 401(k) and IRA distributions, which makes enjoying the state's live music and delicious barbecue even better.
#9 Be More Energy Efficient
Many people think that being energy efficient is about saving the planet. And while that's important, it's not the only reason to do it. You can also save a lot of money by using less energy. 
That's especially important if you're retired and living on a fixed income. Every dollar you save on your energy bill is one more dollar you can use to enjoy your retirement.
There are lots of ways to be more energy efficient without investing too much. For instance:
Unplug electronics when not in use

Use LED lightbulbs

Take shorter showers

Hang your clothes to dry instead of using the dryer

Keep your thermostat at a moderate temperature
Not only will you save money on your energy bill, but you'll also better the environment — a win-win.
#10 Track & Adjust
The best time to plant a tree was 20 years ago, but the second-best time is right now. The same goes for saving.
You've probably heard this one before and it's definitely easier said than done, especially in retirement, but it's worth putting in the tracking and adjusting effort now to save a few extra bucks on the side. When you no longer have a regular income coming in, as difficult as it can be to save money, try your best to stick to a budget plan.
According to our 6-account budgeting framework, you should dedicate 20% of your retirement income to savings. Though it can be challenging, you can treat yourself and save money in retirement at the same time by tracking your spending and adjusting accordingly.
Save Money to Live Your Best Retirement Life
By following these simple tips, you can stretch your nest egg and focus on more enjoyable activities, like your post-career passions and purpose. . We know that there's a lot more to retirement than finances, but if you don't have enough saved up it can seriously impact your stress level, sense of freedom, and plans for the future. 
To recap our 10 money-saving tips:
#1 Declutter & sell extra stuff

— make some extra cash and declutter your home at the same time
#2 Pursue a downsized lifestyle

—this can save you money in a number of ways, from reduced taxes to lower utility bills
#3 Use senior discounts

— many businesses offer discounts to seniors, so be sure to ask and take advantage of them
#4 Prioritize your health

—preventative care is always cheaper than reactive treatments
#5 Eat at home

— cooking meals at home is always cheaper than eating out, and can be just as delicious (and healthier)
#6 Plant an edible garden

—this can save you money on groceries and is a great way to get outdoors and enjoy some fresh air
#7 Get a rewards credit card

— if used responsibly, a rewards credit card can save you money on everyday purchases
#8 Move to a tax-friendly state

—depending on where you live, this could save you a significant amount of money each year
#9 Be more energy-efficient

—making small changes around your home can save you money on your utility bills each month
#10 Track & adjust

—finally, the most important tip of all is to track your spending and make adjustments as needed
You can explore the above tried and tested strategies, or even try new ones, to build a happier, healthier, and much more enjoyable retired life.
---
Article was written by Reese Jones