Are you retirement ready?
It's a question that's worth asking yourself well before retirement actually happens.
And it's not just about having enough money.
While it's totally important to have a solid financial plan in place, there's more to a fulfilled retirement than just finances.
After all, it's a major life milestone, and there's more to life milestones than money, right?
We like to use the 5 Rings of Retirement as a trusty framework for balancing your ideal retirement life.
No matter how you slice it, though, it's vital to be proactive and do everything you can to prepare for this big new chapter.
Before you make the leap into retirement, here are seven (non-financial) key retirement questions to ask yourself to ensure you're retirement ready.
By addressing these retirement questions head-on, you set yourself up to live your ideal retirement life.
#1 Am I Emotionally Ready for Retirement?
It's easy to underestimate the impact that retiring can have on your mental health. And if you're like most people, after working for decades, your job has likely become an important part of your identity.
Just look at the fact that we ask people "what do you do?" when we first meet and attempt to get to know them. It's a problematic cultural trend and some believe we should stop asking "what do you?" altogether so that we can instead:
"…get to know a person in a way that is more meaningful and more intentional and that comes across as less disingenuous."
And if you're not careful in addressing this identity issue, retiring can lead to feelings of isolation, worry, anxiety, and even depression. 
In fact, according to the Health and Retirement Survey, a quarter of US retirees experience a decline in psychological well-being within the first year of retirement.
This explains a lot of why retirees experience an identity crisis when entering retirement. 
According to a retiree identity development study, it's important to "be self-anchored during retirement, which gives people the opportunity to find personal meaning in ways that step outside of their previous working lives."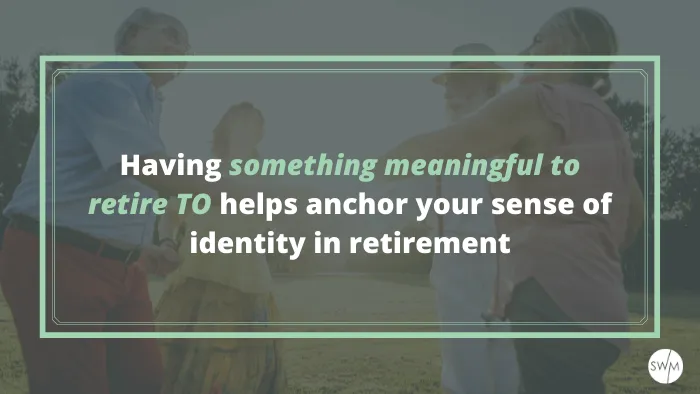 Retirement can be a jarring experience if you're not mentally prepared for it, so it's worth being proactive in asking yourself if you're ready to handle the potential emotional challenges of retirement – and also addressing them – before you make the leap.
To help you mentally prepare, here are a few key emotional signs you're ready to retire.
#2 Am I Physically Prepared for Retirement?
It's not surprising that people often overlook their physical well-being when preparing for retirement. Which makes sense if you consider the daily life barriers to exercise that leave many approaching retirement in poor health.
What's more, people claim they'll eat healthier and get more exercise during retirement (while still working), yet, sadly, retirement reality looks more like wishful thinking.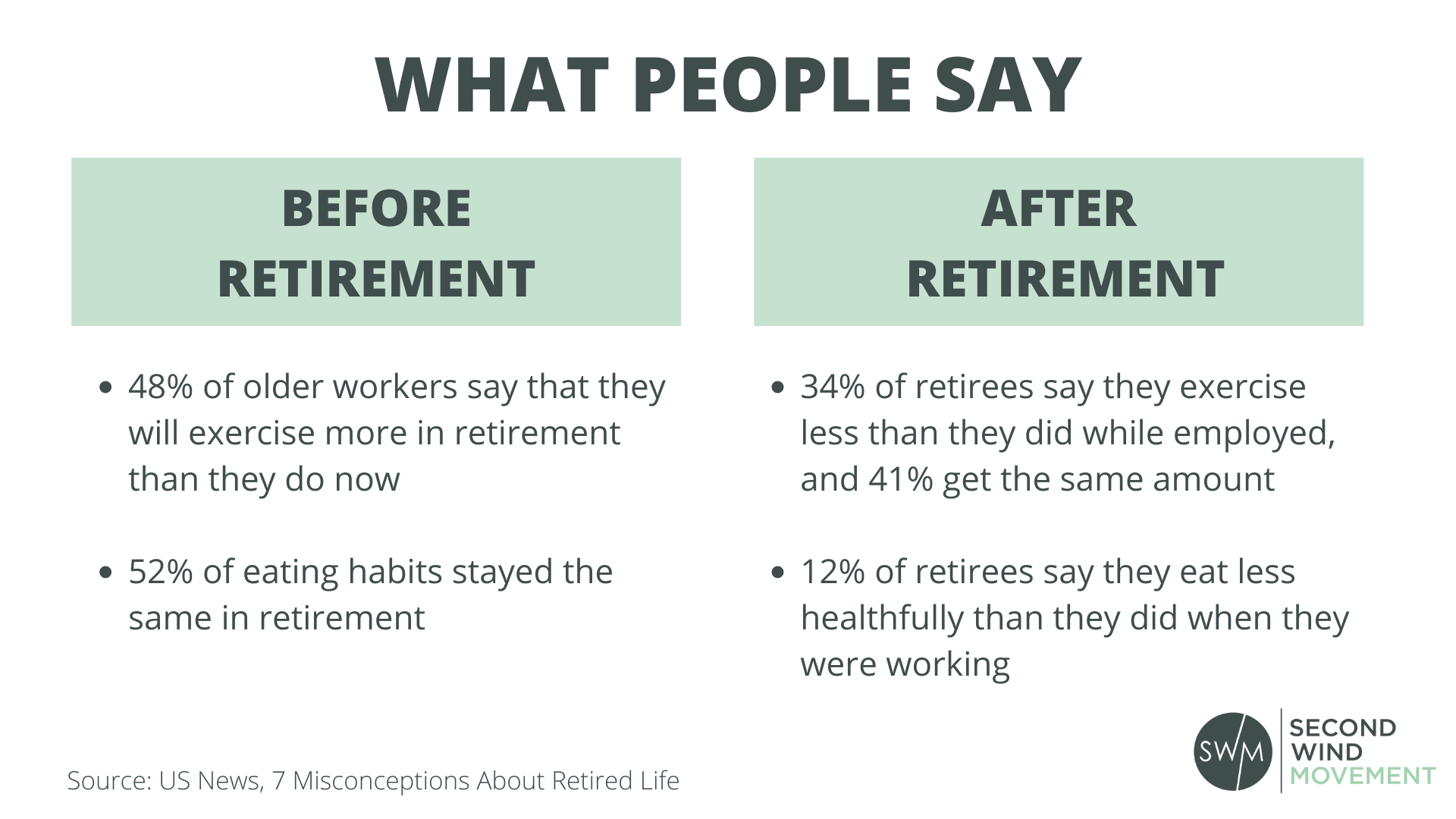 But if you don't take care of your body, none of the other things during retirement will matter as much. Your physical well-being is just as (if not more) important in retirement as it was before. 
According to a new report, over-55s need to keep up their physical activity levels if they are to enjoy a fit and healthy retirement. The study reveals that pre-retirees should be doing more to keep fit as they approach retirement age because of the numerous benefits of exercise. 
The same study found that certain factors can help you increase your activity levels – in particular:
walking the dog

doing things where physical activity is a by-product

believing in the benefits

peer support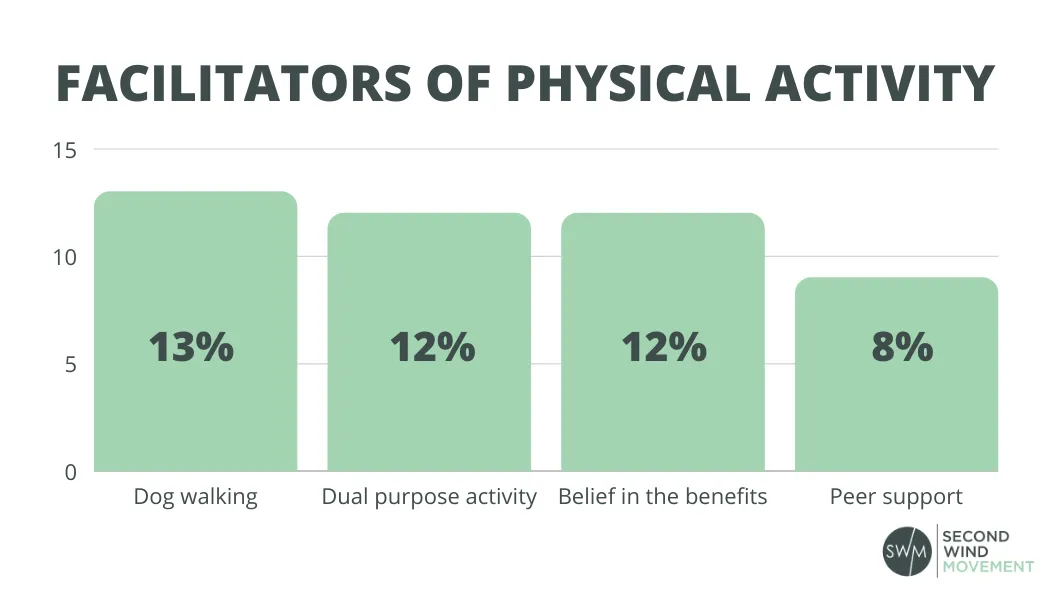 To make the most of retirement, it's important to proactively take care of your health. That means eating right, staying active, and getting regular check-ups. It also means being prepared for the unexpected. 
There's no doubt that retirement today is different than it was for your parents and grandparents. 
People are living longer with potentially healthier lives, and as a result, there's a big chance to redefine what retirement looks like. Gone are the days of sitting around in a rocking chair on the porch; today's retirees are striving to be active, engaged, and looking for new adventures.
You just need to back up those adventurous desires with action. It's worth making smart choices today, to protect and strengthen your health so you can enjoy all that retirement has to offer.
#3 How Will I Spend My Time?
When it comes to planning how you'll spend your time in retirement, go beyond thinking about just the big things. It's more meaningful to fill your retirement with activities that bring you joy daily and help you achieve a life full of purpose.
Think about how you want to spend your individual days and what kind of lifestyle you want to live. Some questions to get your juices flowing:
Do you want to travel the world? 

Or do you want to stay close to home and spend more time with family and friends? 

Do you want to volunteer or

work part-time

? 
Needless to say, there are endless possibilities for how to spend your retirement, so it's important to dig deep, ignite your passions, and rediscover your purpose – a process that not a lot of people do before entering retirement.
The stereotypical retiree lifestyle — be it going on cruises, playing golf, volunteering at popular places like the local library, watching grandkids, or partaking in senior center activities — is not your only path.
No matter what range of activities and events you choose, the key is to make sure your plans align with your innermost desires. We're definitely not suggesting that you plan out every minute of every day, but give yourself some structure in terms of your retirement routine and daily schedule. 
The findings of a recent study suggest that, for many retirees, daily routines provide a sense of structure and purpose that helps to economize both your thought and behaviour. More specifically, routines can help to reduce decision-making fatigue and promote healthy behaviors.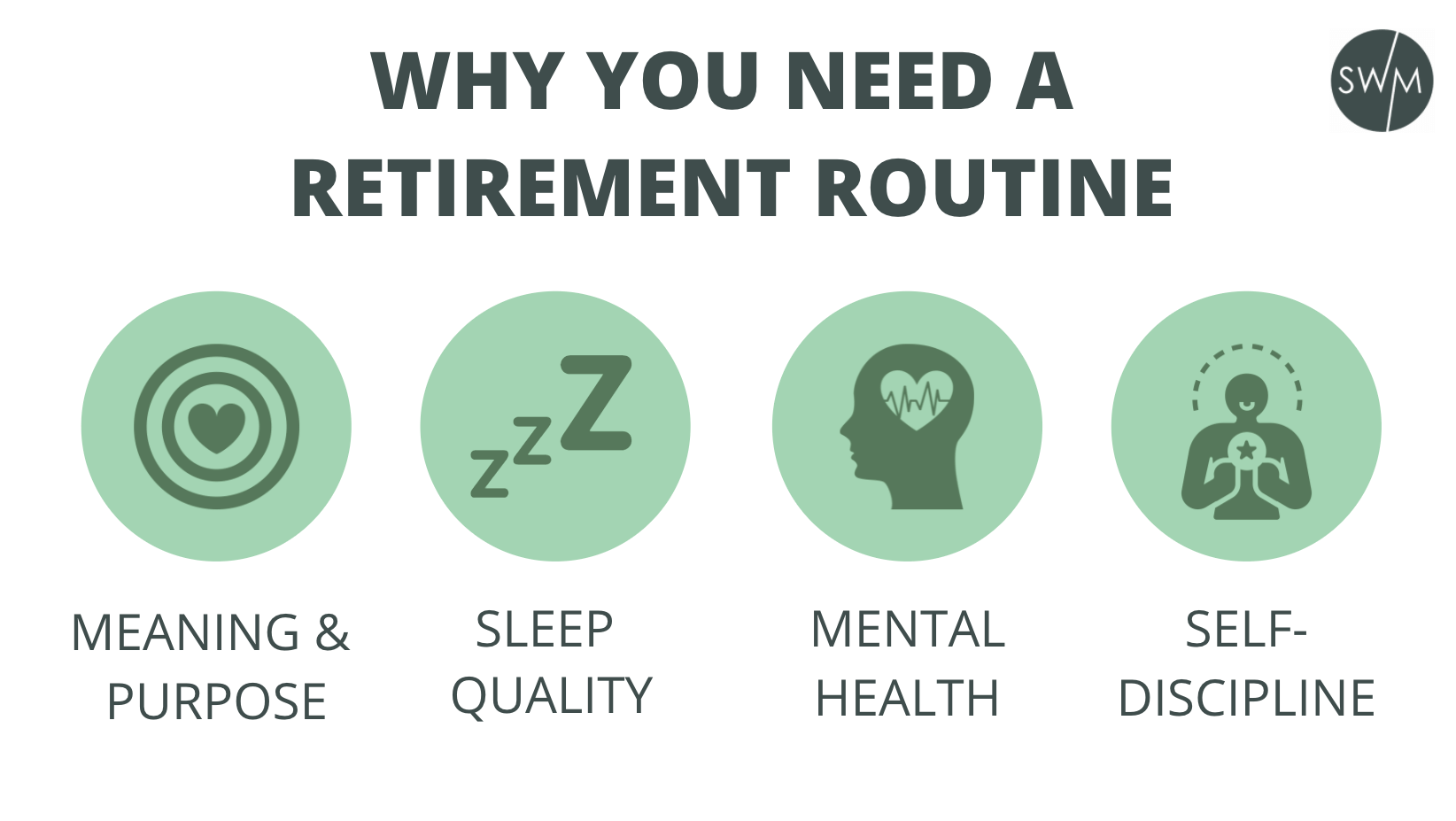 The bottom line is that retirement is what you make of it. If you take the time to plan ahead and figure out what you want retirement to look like, you'll better transition into a retirement that's tailored just for you.
#4 What's My Retirement Purpose?
A lot of people find that their sense of purpose changes during retirement.  And even more people struggle to even find their sense of purpose. 
Which makes transitioning into retirement often a difficult and stressful time, where people feel lost without the structure of work and don't know exactly how to fill their days.
Even with the relief of not having to go to a demanding job every day, and even if you see retirement as an opportunity to finally pursue your passions, finding your retirement purpose is a top challenge among older adults.
Not to worry, though – we're here to help guide you. Take our Retirement Purpose Quiz to find out your unique retirement purpose. A fun 3-minute quiz is all it takes to get started on discovering your best retirement life.

If you think purpose isn't all that it's cracked up to be, think again.
Purposeful work boosts productivity, well-being, and even loyalty. In fact, people who feel they're working towards a good cause can increase their productivity by up to 30%. 
On top of that, 64% of global consumers find brands that actively communicate their purpose more attractive, and 77% feel a stronger emotional connection to Purpose-driven companies over traditional companies.
The hugely positive role that purpose plays in business is no different in retirement.
And if you're curious about how purpose can transform life satisfaction and the quality of your retirement life, just look to these inspiring success stories of older adults who have learned the Rewire Method to achieve their ideal active, healthy, and engaged retirement lifestyles.  
#5 What Are My Real Retirement Goals?
Many people believe you don't need to set goals in retirement beyond financial goals. That's nonsense.
You need to set meaningful growth goals in retirement just like you do during your working years. Your retirement goals may be totally different from your working years' goals, and they're arguably more important because of the lack of daily structure.
In a recent study, researchers found that people who don't set new goals after retirement are more likely to experience cognitive decline. The study participants rated their level of goal disengagement, or their tendency to lower their ambitions and decrease commitment to personal goals. 
Those who reported higher levels of goal disengagement were more likely to have worse cognitive scores on tests.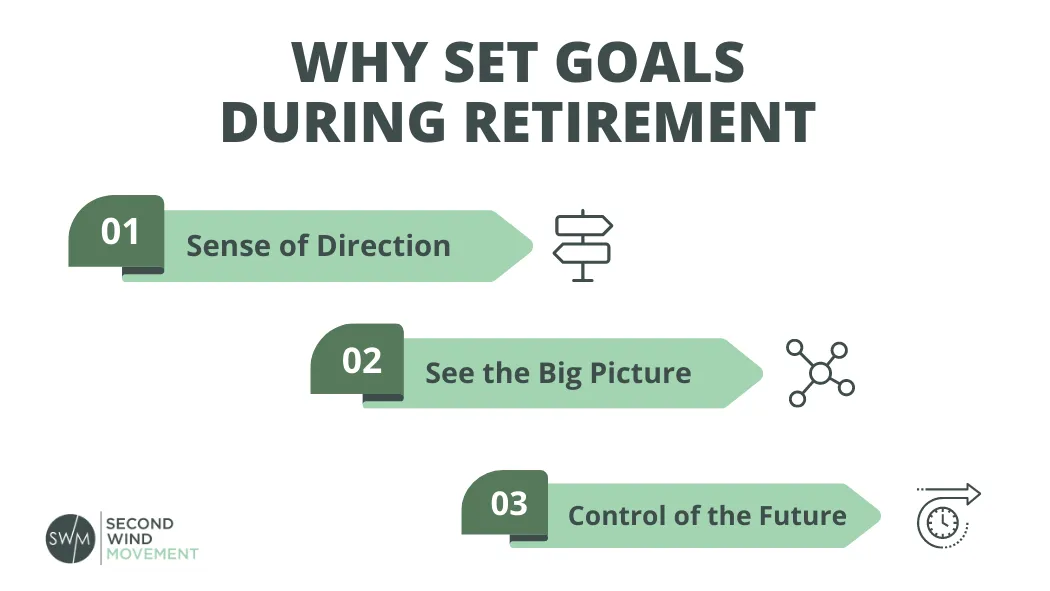 And, of course, a goal without a plan is just a dream. This is why it's important to have a clear vision of what you want to achieve in retirement and a detailed plan for how you're going to get there. This all goes back to finding clarity and achieving your Retirement Purpose.
Whether it's climbing Mt. Shasta for your 70th birthday like Steve, publishing two memoir books like Sue, or starting an online yoga class like Paulett, don't be afraid to ask yourself some key retirement questions that will help you set some non-financial goals and start planning for the retirement you've deep down always wanted.
#6 Who Will I Interact With the Most?
When imagine your ideal retirement life, who are you spending the most time with? Given that social interaction among older adults is especially important, one of the retirement questions you should ask yourself is: where do you see the biggest social activity shifts?
There's no denying that humans are social creatures. We crave connection and belonging, and often our happiest moments are spent in the company of others. 
Now, it seems, there may be another reason to seek out social interactions: according to a recent study, a wide social circle can be very beneficial. The study, conducted by researchers at the University of Texas at Austin, found that older adults who spent more time interacting with a wide range of people were more likely to be physically active and had greater emotional well-being. 
In other words, the more diverse your social circle, the better off you'll be in later life.
So what does this mean for those looking to live a long and healthy life? It's simple: Seek out opportunities to meet new people and interact with them on a regular basis.
We need to add one critical caveat, though: If you want to achieve your ideal lifestyle, surround yourself with people who encourage growth and support that lifestyle. When you have a shared sense of purpose with the people in your life, retirement can be an incredibly fulfilling time. 
On the other hand, if you find yourself surrounded by people who stifle your retirement dreams and goals, it's easy to get discouraged. Or worse, if you're not careful, retirement can become a time of isolation and loneliness.
Our recommendation: increase the number of people in your Circle of Influence and decrease those in your Circle of Concern.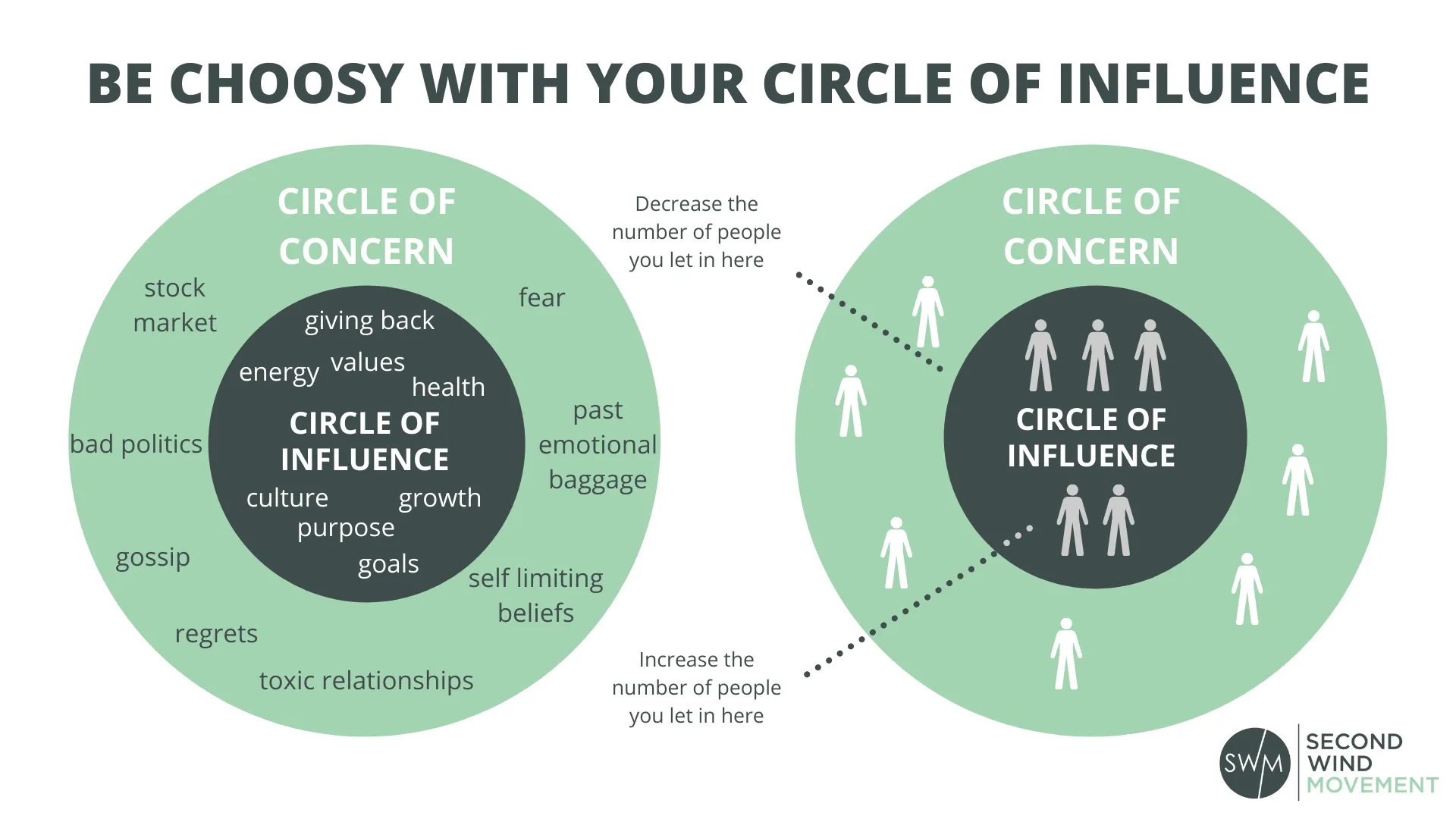 All in all, spend more time with people who support your growth, and less with people who stifle it.
So ask yourself: what kind of relationships do you want to cultivate? It's never too late to make new friends, but retirement is a great time to really focus on the relationships that matter most to you.
#7 What's the Biggest Challenge I'll Overcome in Retirement?
Retirement is a huge life transition. Even if you've been planning for it for years, there are bound to be some challenges along the way. People too often miss discovering their Retirement Purpose (something totally different in this new life phase). Let alone do they have a structure and plan in place to help achieve it. 
And broken-record alert: Most people think about retirement and immediately jump to the financial challenges they'll face. While it's important to have a solid plan for your finances, there are other challenges you need to consider as well. 
Here's where our 5 Rings of Retirement framework comes in handy. Which area needs the most attention, and where do you see the biggest challenges?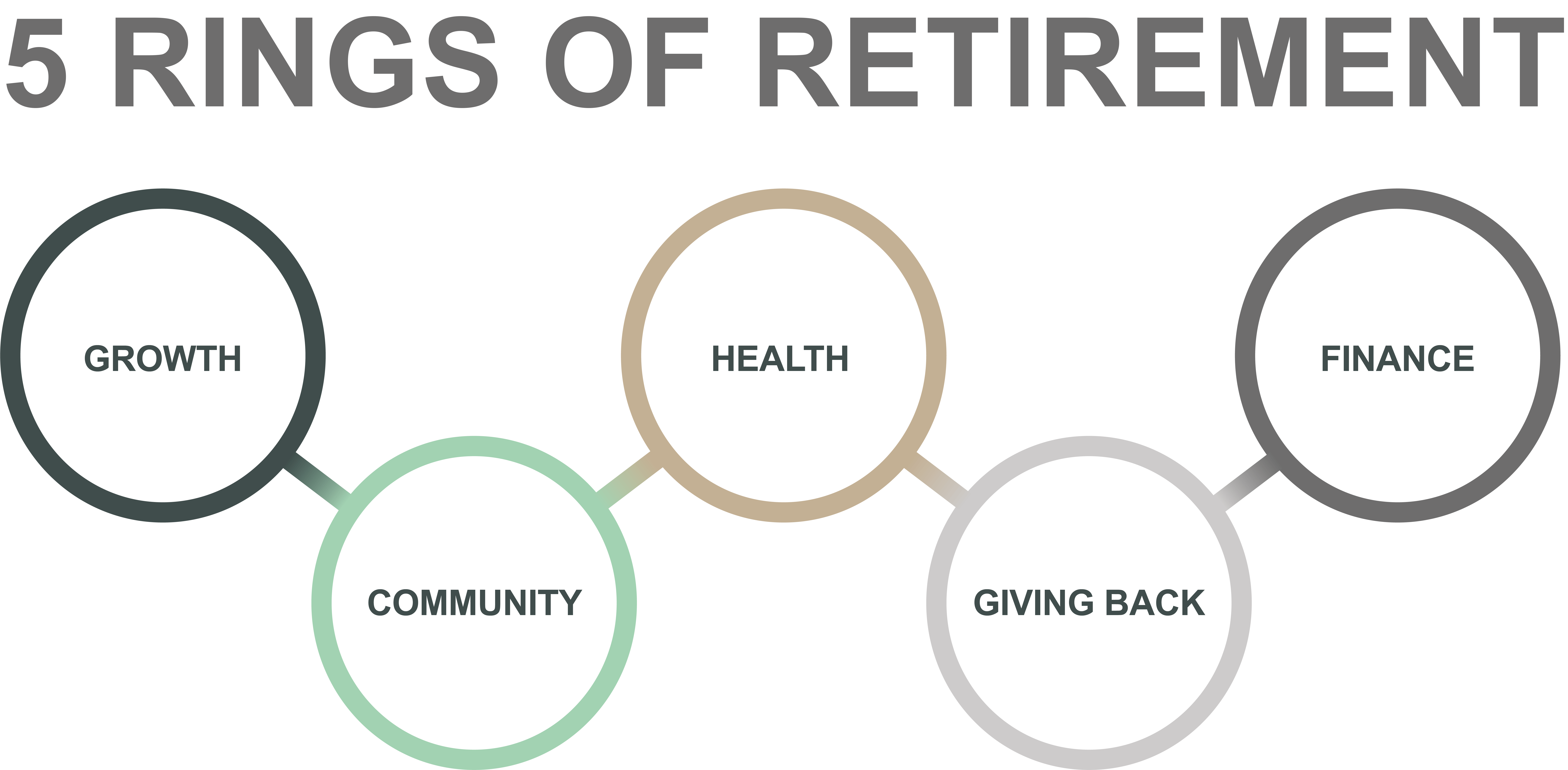 Why do you even need to ask yourself this question? 
Asking yourself this question can help you anticipate and plan for potential challenges that may otherwise pull you into a heavy retirement rut. Or worse, depression and anxiety – which, by the way, 15% of adults aged 60 and over suffer from a mental disorder and over 20% suffer from a mental or neurological disorder.
Soft challenges that we see too often – like lack of motivation, procrastination, clutter build-up (which is mental build-up disguised), and too much screentime – lend themselves to sedentary lifestyles. And, ultimately, they lead to depression, anxiety, marital and relationship issues, Alzheimer's, and nursing home occupancy.
By being proactive and embracing the non-financial retirement challenges, you can identify any areas where you may need to make some changes in your retirement lifestyle and avoid being one of these stats that sadly continue to rise.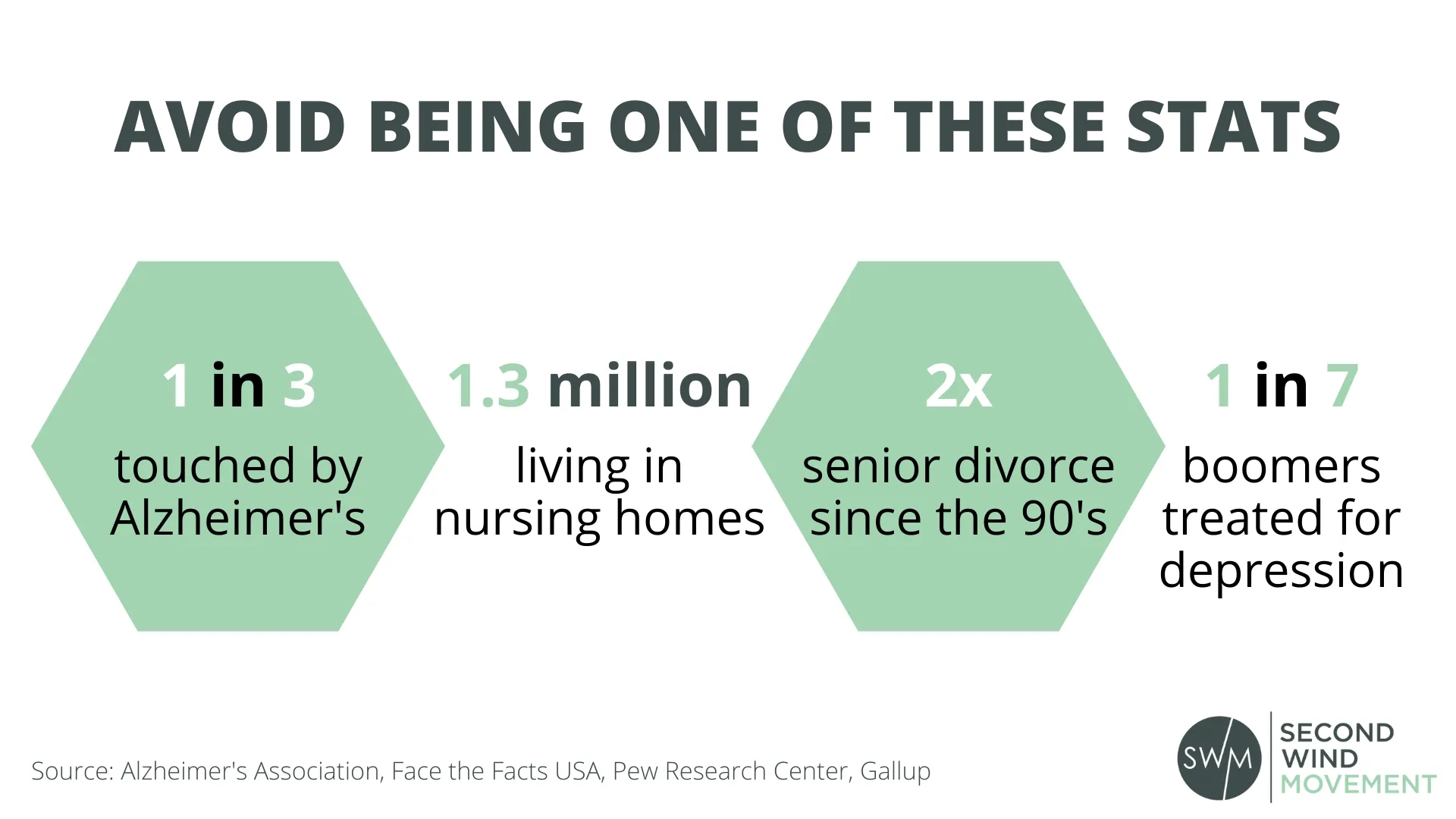 Scary stats aside, the point being — now is the time to ask yourself the tough retirement questions to set yourself up for a retirement that's happy, fulfilling, full of purpose, and successful. 
Prepare for All the Non-Financial Retirement Stuff Too
There's more to life than money. 
And there's more to retirement planning than financial planning.
Make sure you ask yourself the right questions about retirement so that you know what to expect and how to make the most of your retirement years.
For more purpose, passion, and fulfillment during retirement, ask yourself these key retirement questions:
#1 Am I emotionally ready for retirement?

— retirement is a big change, and it's important to address your emotional and mental readiness

#2 Am I physically prepared for retirement?

— even if you're mentally and emotionally prepared for retirement, if your body isn't up to the task, it can make transitioning into retirement more challenging 

#3 How will I spend my time?

— retirement is a great opportunity to pursue long-held hobbies and passions, explore new ones, and reinvent yourself

#4 What's my retirement purpose?

— without a retirement purpose, it's too easy to default to a life of idleness and get stuck in a rut

#5 What are my real retirement goals? — consider all aspects of your life and what you want to achieve during this stage of your life, beyond finances
#6 Who will I interact with the most?

— evaluate your social circle and develop it with people who support your ideal vision of retirement

#7 What's the biggest challenge I'll overcome in retirement?

— some of the biggest challenges you'll face will likely be non-financial, and you can proactively address them
We encourage you to dig deep and answer these questions. Take a piece of paper, and all the time you need to write out your answers.
Remember that there aren't any right answers and that these retirement questions are meant to get you thinking about what your unique ideal retirement looks like. The more honest and introspective you are, the better.
Doing some soul-searching before retirement can make all the difference between a retirement that meets your expectations and one that falls short.