One of the best parts about retirement is that you have more time on your hands to do what you want. 
And while we highly recommend balancing your life across the 5 Rings of Retirement and finding clarity first before attempting any sort of job hunting, there are some who are looking for a fun stress-free part-time gig.
Working part-time in retirement is somewhat common. According to a survey on working after retirement, 27% of pre-retirees said they plan to work part-time in retirement and 19% of retirees are working part-time.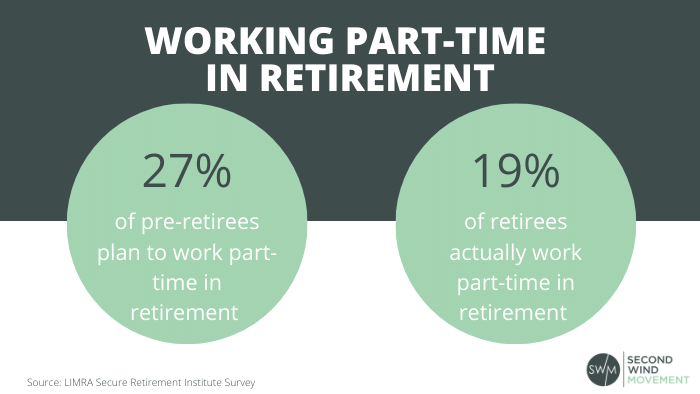 There are many positions available that can fit into this mold, so as you read through our list of part-time gigs for older adults, keep in mind our broken-record mantra: 
Lean towards what naturally lights you up. This list is simply a resource to get your ideas flowing, so you can look further into part-time opportunities that truly excite you.
It's vital to find a job that doesn't feel like a job (but still offers financial support).
That being said, here's our list of 9 fun part-time jobs for retirees.
#1 Driver
Many retirees are looking for part-time work so they can stay active, healthy, and engaged. So it's important to find a job that won't take up too much of your time or energy. 
Luckily, there is one option perfect for people who want the benefits of working without all the hassle or crazy time commitment: driving.
The only thing you need is a driver's license and a car. Here are some companies that are always looking for drivers:
Being a driver is the perfect part-time job for retirees looking for more flexibility and freedom. You have the freedom to clock in and out whenever you want. Plus, it's a great way to meet interesting people.
#2 Small Business Owner
If you're thinking you're too old to start a business, think again.
According to Kauffman's survey, 26.7% of new entrepreneurs are between the ages of 45-54 and 24.5% of new business owners are between the ages of 54-65. 
In fact, according to a recent study, the average age of a successful entrepreneur is 45 and a 60-year-old startup founder is 3 times more likely to found a successful startup than a 30-year-old.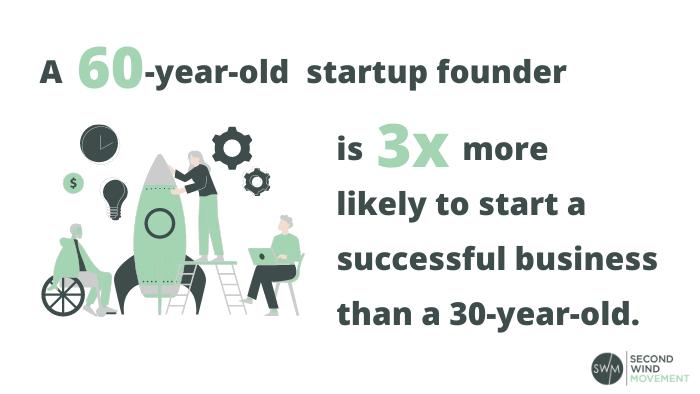 So let these late bloomers serve as an inspiration to start your own business. 
As they say, do what you love and you won't work a day in your life. Just turn your passions into a business. For instance, if you:
Like cooking start a food truck

Have an eye for design become an interior decorator

Like crocheting start selling your products online

Have a passion for yoga, consider becoming a local yoga instructor

Want to solve one of the world's problems, start an organization that helps solve it

Have a ton of passion and knowledge to share, publish a book, blog, or podcast
It's also worth noting that we're now in a digital marketing age, and your startup will need consistent high-quality content to showcase your passion business. If you're looking to film your content, investing in a professional online video editor or an audio editor may streamline the process.
In a nutshell, having your own business is one of the best part-time jobs for retirees since it's an ideal time to pursue what you love – without having as much pressure on the financial outcome as during your career.
#3 Freelancer
If being your own boss and having a flexible schedule is up your alley, becoming a freelancer is another great job for retirees. Actually, freelancers are expected to become the U.S. workforce majority in the next decade. 
Which makes sense when you think about the perk of not having to do as much of your own marketing to attract clients.
To find new gigs, check out these top freelancer websites: 
As a freelancer, you can enjoy contributing your skillset and work on projects that interest you, while still gaining flexibility over your schedule. Not to mention the financial benefits of freelancing in retirement.
For those with specific skill sets that match these platforms, like writing, photography, or graphic design, this is an ideal part-time option. 
#4 Pet or Babysitter (Or Caregiver)
Taking a pet or babysitting gig takes the prize for the cutest part-time job for retirees on our list. 
Of course, only if you're into animals and kids.
Looking after a furry (or not so furry) baby will not only serve as a job, but it will also help you fight loneliness. 
The best sites to find your adorable pups and babies to take care of:
What better way to nourish your nurturing side and give back to your community than to become a pet or baby-sitter?
Alternatively, if you're more drawn to mature audiences over pets and babies, consider helping older adults as a companion or part-time caregiver.
Sites like Care.com and VisitingAngles.com also allow you to help seniors in need of companionship, transportation, or simple errands, for instance. 
Regardless of your preference, there are plenty of beings that would appreciate your help and companionship.
#5 Substitute Teacher
The benefits of intergenerational relationships are endless. And can you think of a better way to connect with younger generations than to transfer your knowledge and wisdom to them in a classroom?
Apart from getting to decide when and how much you'd like to work, substitute teaching pays well. On average, substitute teachers make $127 daily.
If this seems like just the job for you, read up on the requirements to become a substitute teacher in different states.
You can check to see the minimum degree level required, and if your state requires a substitute teacher license or any additional requirements.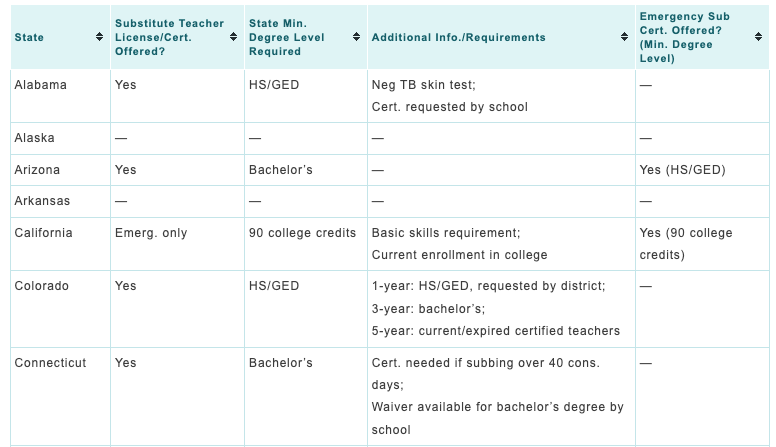 Once you square away the logistics, it may be well worth the effort. 
Not only does teaching offer an alternative source of income but it also provides social interaction with young people who need mentors in their lives. 
#6 Accountant, Bookkeeper, or Admin Support
Accounting and bookkeeping are great job options for those with a knack for math and business expertise.
And they come with their own set of unique perks. Accountants actually live longer than other professions. It's actually because of the low stress and high autonomy of the job. Plus, high-challenge activities keep your brain younger for longer and increase brain plasticity.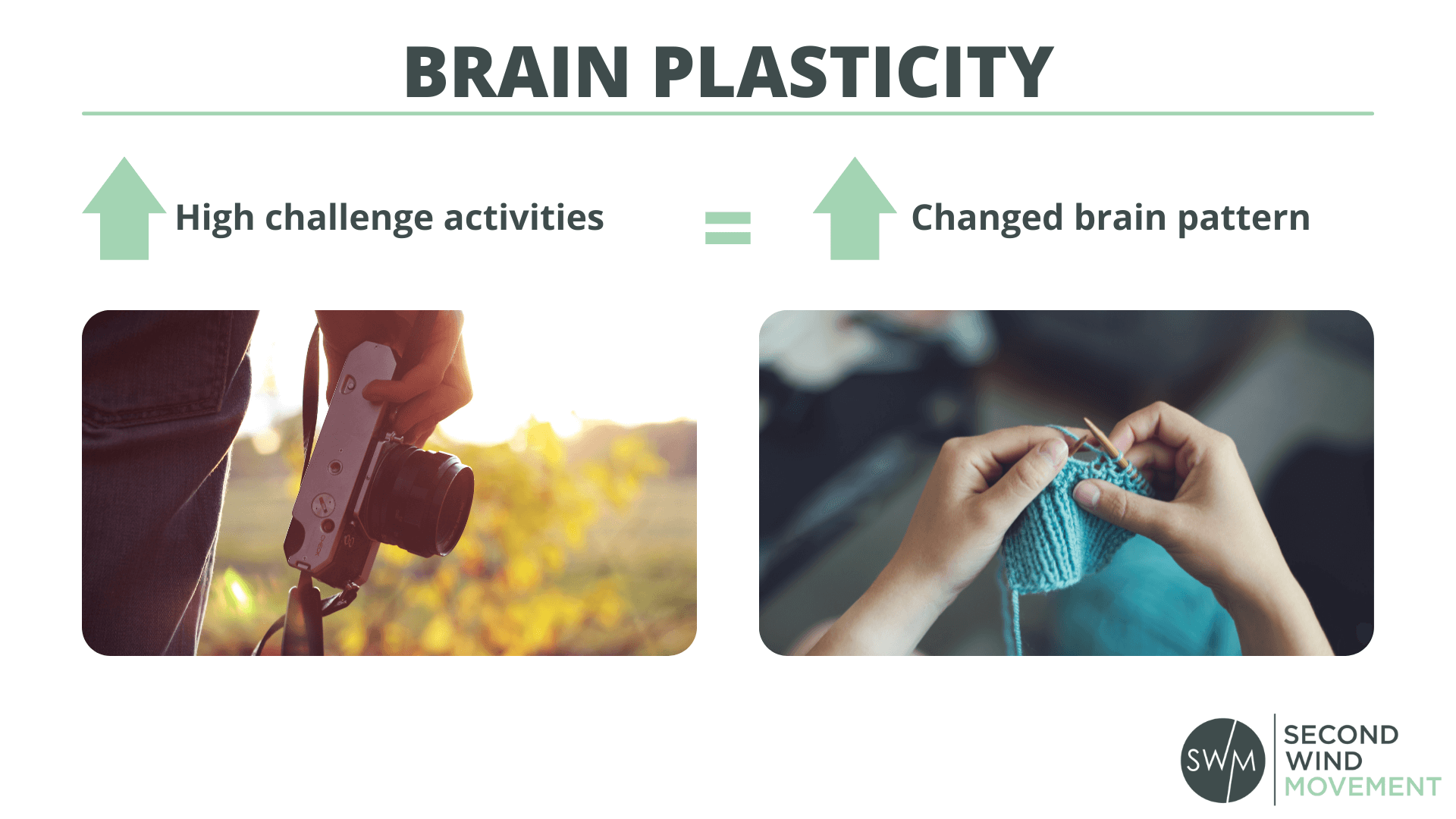 Even though you can become a bookkeeper without any certifications, we recommend getting certified by an institution like the American Institute of Professional Bookkeepers.
Another option is to help businesses with admin support. Admin tasks can vary across the board, so there's bound to be something that piques your interest – whether it's the work environment, the mission of the organization, or the actual admin task, such as:
Data entry & data analysis

Research

Organization

Marketing support

Scheduling
Being an accountant, bookkeeper, or administrative manager is about more than just numbers. It's also about problem-solving, communication, and organization. 
Which is another compelling perk – to exercise your brain and boost your neuroplasticity.
Given that there's a predicted shortage of bookkeepers and the fact that 4.4 million new businesses were created in the U.S. during the first pandemic year (a staggering 24% increase from the year prior), now's the perfect time to start these types of business support jobs.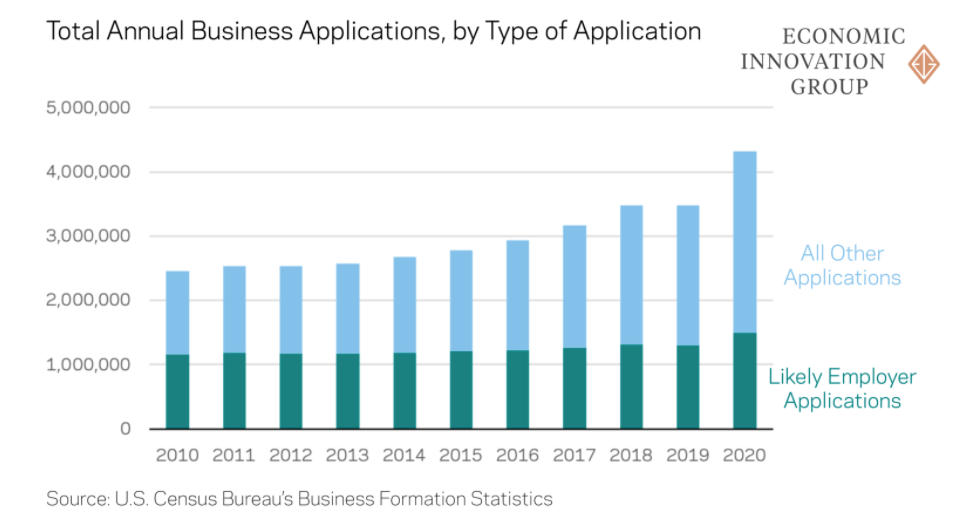 #7 Tour Guide
Do you dream of traveling in retirement? Wouldn't that dream be even better if you were paid to do it?
If you're a storyteller with a passion for history and a lifelong learner, check out these companies for openings:
Or follow our first tip for the best part-time jobs for retirees and start your own tour business. 
Alternatively, you can give tours and educate visitors inside local venues, like museums, historical sites, exhibits, activity centers, and rec centers. 
Another option is to be an usher at local performance venues like theatres and concert halls. If you're a patron of the arts, this may be a great option to be around the performances you love. 
#8 Film Extra
If you're looking for unique retirement jobs that are short-term or project-based, becoming a film extra might be right up your alley. Especially if you're a movie buff.
Start by researching different casting agencies and then sign with them when you find a good fit. 
You can check out several casting agencies in your local area of consider larger ones like: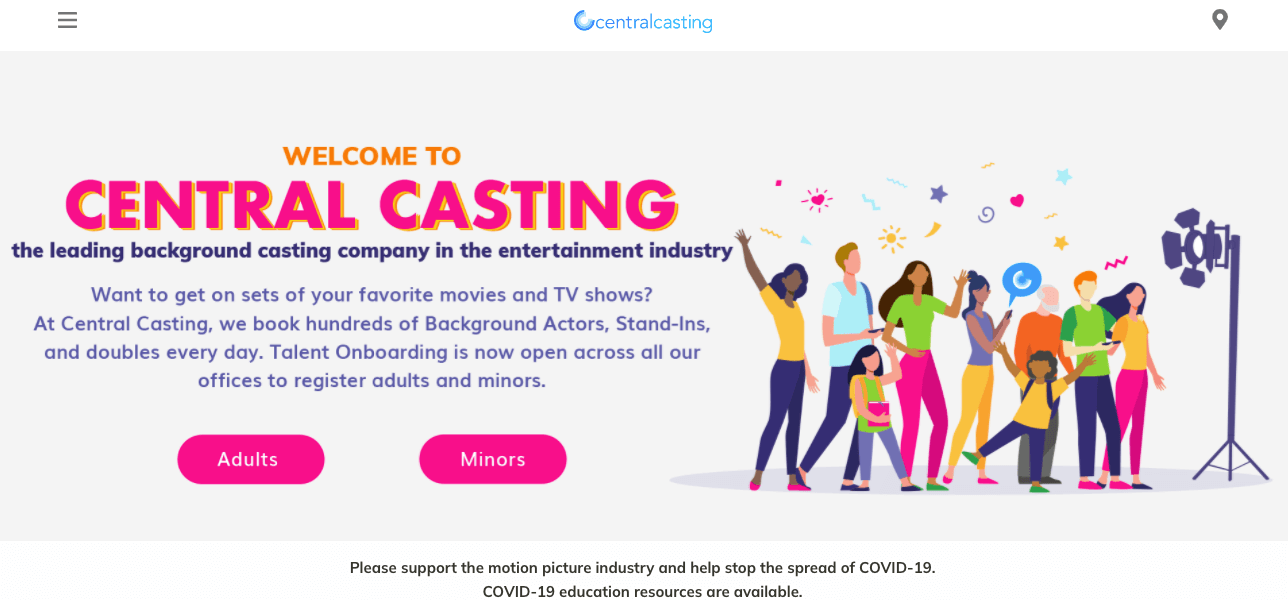 If you're wondering about earnings, on average, you can expect to get paid about $170/day as a movie extra. Just be aware that all agencies charge a small fee to include you in their database.
A small fee that may be worthwhile, since you may get to rub elbows with celebrities and up-and-coming stars.
#9 Mystery Shopper
The term mystery shopper may or may not be a mystery to you (pun intended). As a mystery shopper, your job is to shop at various stores or eat at restaurants and provide feedback about their customer service and products.
It might sound like it's too good to be true, but it didn't make our list of the best part-time jobs for retirees without good reason.
Not only is it legit, but you can also make $18.31/hour on average. Apply to become one here:
Unlike traditional jobs, becoming a mystery shopper is a simple, flexible way to make a little extra money on the side.
And if you're a big shopper anyway, it's a great chance to do some product perusing of your own at the same time.
Retire on Your Own Terms
The best part-time jobs for retirees are the ones that naturally excite you (like these 9 retirement hobbies that can actually make you money).
Your career doesn't have to be over when it's time to retire. Yet it's a great time to leave the stress, extra responsibility, and rigid schedule behind. 
There are many ways to make money and stay engaged outside of a traditional 9-5 role. 
Whether you want a job that can be done from home or one where you get out into the world, we hope our list of retirement job ideas inspire you to live an amazing (not so) retired life.
P.S. Read up on how to find a job after retirement and the rules of working after retirement to maximize your earnings.
Which part-time jobs are most exciting to you and what new ideas did you come up with that aren't on our list?