In this day and age, it's easy to get lost in the hustle and bustle of life.
Yes, even in retirement when there's supposedly all this "free time."
With so much going on around us (and on your screens), it can be difficult to take a step back and appreciate the little moments that make life special.
Which is why mindfulness is so important — it helps you stay present in the moment, appreciate what you have, and enjoy life to its fullest.
But what does mindfulness mean for older adults?
If you're an older adult looking to learn more about how to incorporate mindfulness into your life, this guide is for you.
We've compiled nine articles that offer valuable insight into mindfulness for seniors — from the basics of mindfulness to mindfulness exercises that will help you focus on what matters.
Don't let age be a barrier to living mindfully — taking the time to practice mindfulness can help you live life more intentionally, fully, and joyfully, no matter your age.
So take a breath, relax, and read on to broaden your mindfulness journey.
Chapter #1: 8 Mindfulness Benefits for Seniors
📕 Read about the benefits of mindfulness for seniors
Have you ever noticed how often your mind wanders off while you're trying to complete a task? Or how easily you can get caught up in negative thoughts and emotions? 
That's where mindfulness comes in. Practicing mindfulness involves intentionally paying attention to the present moment without judgment. 
And the benefits are vast. It's not always easy to stay mindful in a world full of distractions, but taking the time to cultivate this practice can lead to a happier, healthier life.
Chapter #2: How to Use Meditation to Improve Memory & Boost Brain Power
📕 Read about how meditation can improve memory
Do you have trouble remembering names and details? Or worry that your memory is failing with age? 
Meditation may be the answer. Research has shown that mindfulness-based techniques like meditation can help improve memory, boost cognitive functioning, and even slow down age-related cognitive decline.
Chapter #3: 10 Simple Mindfulness Exercises & Activities for Older Adults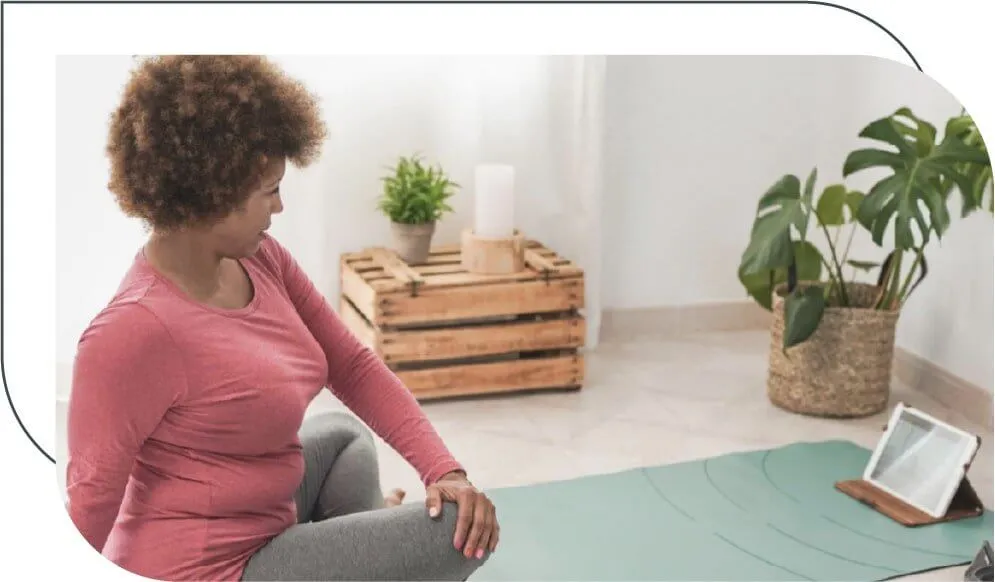 📕 Read about powerful mindfulness activities & exercises
Whether you're looking for active exercises or passive activities, mindfulness is an important practice that can easily be incorporated into your everyday life. 
And guess what? You don't have to be a mindfulness expert or meditate for hours on end to reap the benefits. Explore our 10 simple mindfulness activities and exercises that are perfect for seniors looking to get started.
Chapter #4: 8 Stress Management Activities for Seniors
📕 Read about stress management activities
Stress and anxiety are common struggles for people of all ages, but they can be especially difficult to manage as you age.  
Fortunately, mindfulness practices can help alleviate chronic stress and promote relaxation, which is particularly important for older adults. Read about our eight activities that you can use daily to manage your stress levels.
Chapter #5: 5 Breathing Exercises for Seniors
📕 Read about these effective breathwork exercises for older adults
Breathing exercises are a simple and easy mindfulness practice that can be done anywhere, anytime. 
And the best part? They require no equipment or special skills — just your breath! Check out our five breathing exercises that are perfect for seniors looking to reduce stress, increase mindfulness, and promote relaxation — in a quick and simple way.
Chapter #6: Yoga for Older Adults: 5 Tips and Tools to Boost Your Practice
📕 Read about these important yoga tips for seniors
Yoga is an excellent mindfulness practice that can help increase flexibility, reduce stress, and improve overall well-being. 
If you want to make sure your practice is safe and tailored to your needs as a senior, don't miss our five tips and tools for getting the most out of your yoga practice at any age.
Chapter #7: Senior Chair Yoga: 6 Easy Seated Poses 
📕 Read about chair yoga & 6 easy seated poses
And if conventional yoga is too much to handle, chair yoga is the perfect place to start. Chair yoga is an ideal mindfulness practice for seniors who have difficulty getting up and down from the floor or lack mobility — it allows you to reap the benefits of yoga without straining your body. 
Be sure to dive into our helpful tips and techniques on how to get started with chair yoga, along with 6 easy seated poses.
Chapter 8: Tai Chi for Older Adults: 11 Benefits of This Ancient Exercise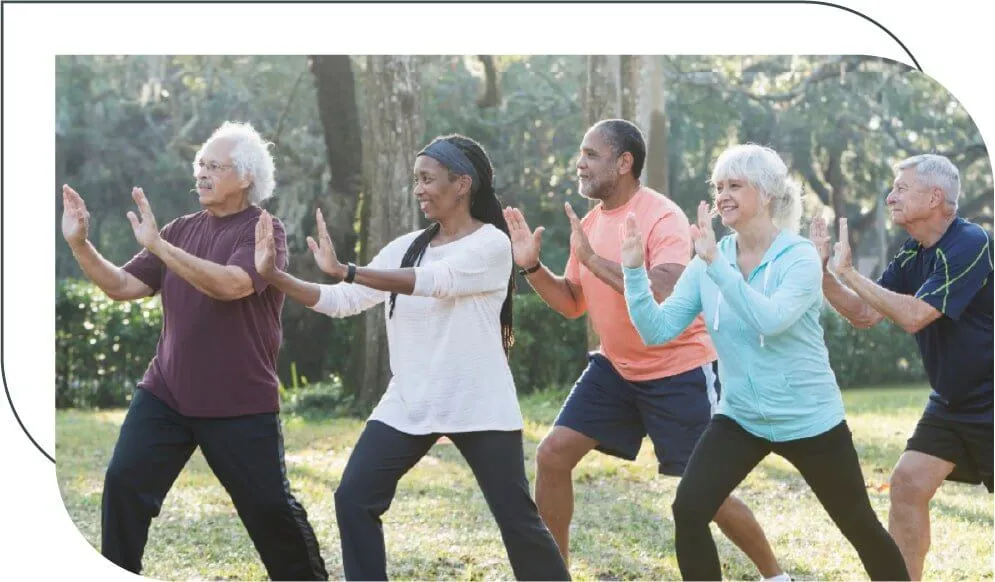 📕 Read about the power of Tai Chi for older adults
Tai Chi is a mindfulness practice that involves slow and gentle movement. It was developed centuries ago in China as a form of self-defense, and today, it's practiced mainly for its health benefits. 
Tai Chi can help improve balance and coordination, reduce stress, and increase mindfulness. Read about our helpful tips and techniques to help you get started with Tai Chi as an older adult.
Chapter 9: Why You Need to Practice Gratitude Regularly — Starting Now
📕 Read about why you need to practice gratitude daily
Mindfulness is more than just physical practice — it also involves cultivating a sense of emotional well-being. One way of the best ways to do this is to practice gratitude. 
It's more than just a buzzword. Gratitude is the act of appreciating and acknowledging the good things in life — even when it doesn't feel like there are any. Here's to cultivating your sense of gratitude in a way that immensely impacts your life.
From Stress to Serenity: Aging Mindfully
Mindfulness is a powerful tool for older adults that can help reduce stress, improve memory and cognitive functioning, and promote relaxation.
Among so many other benefits.
With the mindfulness activities and exercises we've discussed here, from breathwork to gratitude practice, you have plenty of options for incorporating a mindfulness practice into your daily life.
And by taking small steps and using mindfulness activities in your daily life, you can start to reap the rewards of mindfulness at any age.
So take your time and find the mindfulness practices that work for you. Then it's all about practicing daily — consistency is magic.