We all know that being social is just good for your health. 
After all, people with frequent social interaction have 70% less cognitive decline than people who don't.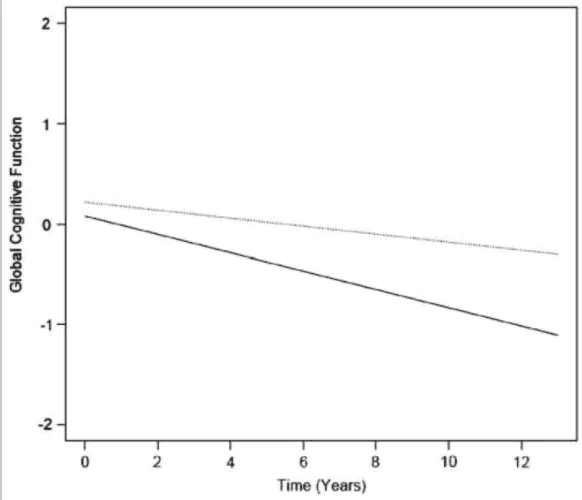 And the best way to keep busy and stay engaged in retirement is by networking with other people and expanding your social circle. 
But how do you find new people to meet and expand your social circle?
One of the easiest ways to do this is through Meetup groups, which are usually organized around shared interests. They can be an excellent place for older adults to connect with communities of like-minded people who share their interests.
A recent Meetup member study found that:
80% of people who go to Meetup events feel more connected to others

90% of those who joined to learn something new increased their knowledge and/or skills

72% of people reported an increased number of friendships
So if you're looking for a way to expand your social circle or just want some new things to do, check out Meetup today — it could change your life for the better.
What is Meetup?
Meetup is an online social networking platform where people get together to share common interests. The events can be anything from knitting groups, hiking clubs, language classes, board game nights and more.
The best part? 
It's completely free if you're just browsing for groups or events. You only have to pay if you're hosting an event yourself.
How Does Meetup Work?
Meetups are a great way to meet new people and stay active and engaged. But many retirees don't know what it's all about. 
Here's how it works…
Meetup is a website that allows you to find local (or even online) groups that usually revolve around hobbies, interests, or events in your area. 
You can search by location or just browse around for anything that catches your eye.  
From there, you can choose the type of group that appeals to you and then see when their next event will be held so you can RSVP.
Not only will Meetup add it to your calendar but the organizers can also plan ahead better if they know how many people are coming. If the group has a no-show policy in place, too many may result in getting removed from the group.
Why Join a Meetup Group?
Some people are a bit hesitant about whether they should try meeting friends through websites or apps. Maybe you've never done it before and aren't sure how well it will work for you.
A recent study found that Americans are making new friends through virtual gatherings during lockdown. Source: NY Post
But Meetup can be a source of incredible, life-long friendships and unforgettable adventures in your 60s and beyond.
Make New Friends
If you find yourself fighting loneliness, feeling isolated because you're living alone, or just wishing that there were more opportunities to make friends and interact with other older adults in your area, then Meetup may be the perfect solution for you.
Meetup groups can be a great way to form friendships and connections with people who have similar interests or even generational peers in senior Meetup groups. 
Take, for example, this wine group in San Francisco. 
Meet a passionate community of wine-lovers, from 60 and up. This senior Meetup group is perfect for everyone looking to learn more about the art form or just want some new friends who share their interest in wine.
Plus, it's not like trying to talk to a stranger in a bar, since everyone who attends the event is there for the same purpose — to meet new people and expand their social circle (or drink wine in this instance).
It can take time before you find your fit, but the rewards are long-lasting friendships that might not have happened otherwise.
Expand Your Horizons
It's never too late to discover new hobbies, meet interesting people and learn about a different culture. 
Joining a club is one of the best ways to broaden your horizons and enrich your life in retirement since it's easy to find like-minded people who share similar interests as well as people with diverse backgrounds.
And don't be afraid to go outside your current lists of interests. It's worth expanding beyond your normal go-to list of ideas.
Different groups offer the opportunity to learn about various hobbies that you are passionate about and maybe even discover new ones.
Maybe you'll find hidden gems — restaurants, hikes or art galleries that would otherwise be impossible to discover on your own.
Just like this unique concert group in New York that reveals great music at an affordable price and a fantastic venue. 
Meetup is a great way to have new adventures in your city. Joining Meetup groups can lead to unexpected new interests. 
All it takes is a little curiosity. 
Improve Your Social Skills
Attending a Meetup can be intimidating at first. You're walking into an unfamiliar restaurant all by yourself, which is already out of your comfort zone. 
It takes courage to do this for the first time, but you should take that step.
And like any other positive habit you want to incorporate into your life, leverage the power of micro-stepping. All it takes is one consistent small action each day to make lasting positive changes. 
So, even if it's striking up a quick conversation with a neighbor, or even a stranger at the grocery store, that counts as practice!
How to Make the Most out of Meetup Groups
Here are some tips for breaking the ice that will help you make friends with confidence:
Put yourself out there and

attend a Meetup by yourself

. It's not as hard as it sounds and once you've done this successfully, meeting people gets easier each time.

Be open-minded and

attend events that sound interesting

, even if they don't fall under your usual interest area. We all know that magic happens outside your comfort zone.

Be friendly and initiate conversations

. Instead of waiting for someone else to say something, try to take the initiative and start a conversation.
Regardless of how you do it, the main takeaway is to try it consistently and not give up after one try. The groups and people on the platform are ever-changing, which means it's worth checking out your options often.
Get Out There and Meet New Like-Minded Friends
The best way to keep your brain active and vibrant is by challenging it with new ideas and committing to lifelong learning. 
Meetup provides an excellent opportunity for you to grow as an individual in retirement through the joys of socializing, making friends, and discovering passions that enrich your quality of life. 
May you find the Meetup group that suits your authentic needs and interests. Maybe you'll make new friends, start up an exciting hobby, or discover a passion that will bring you true happiness in retirement.
Whether it's gardening, line dancing, rock climbing, or senior Meetups, there is sure to be something for everyone at these events. 
If none of them seem like they suit your fancy (or if all of them do), then look into starting your own senior Meetup group.
Are you ready to take a chance at new friendships and expanding your social circle?
You got this.