I know it may seem like it's a bit early to be researching in-home care options if you're one of the lucky ones without any chronic conditions or if you're fully independent. 
But nearly half of older Americans need help with daily activities.
If you start brainstorming and thinking about your options now so that you're aware of the potential costs, you'll be setting yourself up proactively to age in place… 
In the comfort of your own home. 
And you'll be less likely to be overwhelmed (or dependent) in the future when things might get a little tough.
That's why I've put together these top three reasons to research your in-home care options now vs. waiting until you might actually need the services.
Reason #1: Being Financially Prepared
You can work into your current financial plan, the expenses that come with home care options.
Think of it like a service that you pay for now, like a gardener or house cleaning service. We're all going to have different levels of home care needs whether it's zero outside help or all the outside help… just like with your ADLs – your Activities of Daily Living. 
The main takeaway here is to consider your options, be aware of the various in-home care services and various options so that you're financially prepared ahead of time. 
Check out some of the services available:
Exploring the costs of the following home-care options will help you create a financial understanding of any potential future in-home care costs. 
In-home care is usually less expensive than nursing homes, but more expensive than retirement communities or assisted living: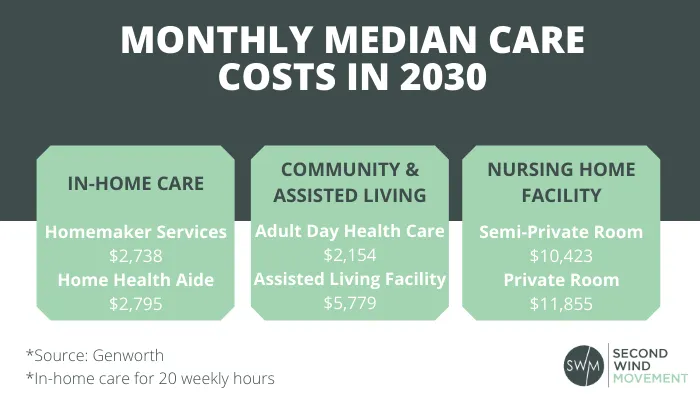 But you need to carefully plan which particular in-home care options you'll require. Ask yourself how many hours per week will you need for each of these: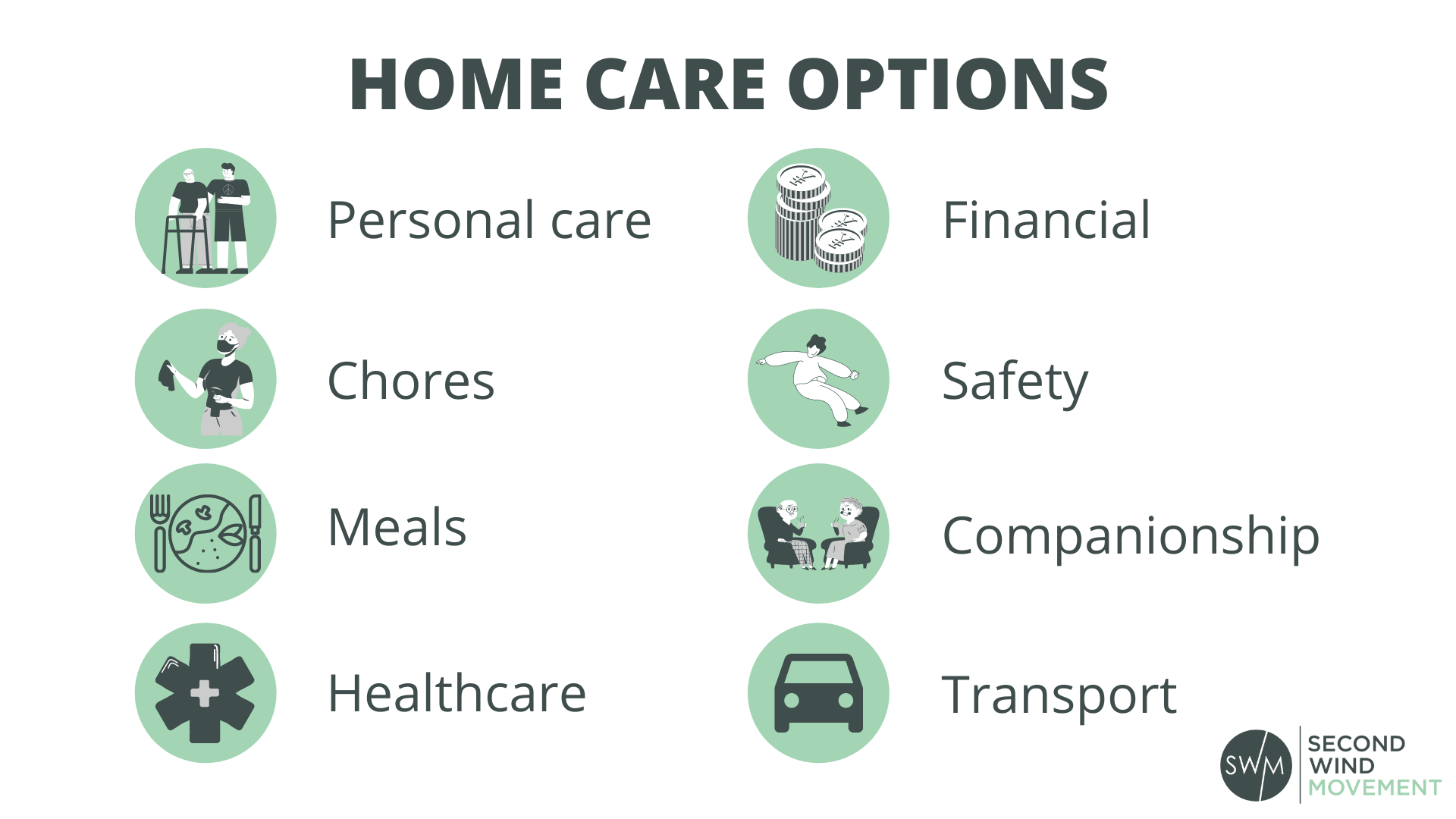 Personal care 

Chores 

Meals 

Healthcare  

Financial 

Transportation  

Companionship 
Just like you want to have a financial buffer for when your roof leaks, your pipes break, or when you need to replace your water heater, you can also financially prepare for your potential home care needs.
Reason #2: Being Mentally Prepared 
When you're self-aware and educated, you allow yourself to mentally prepare for the future you, which is a big deal when it comes to how your future actually plays out. 
There are things we cannot control; like the normal aging process, and our genetic makeup, and our medical conditions; so we can't predict certain parts of our future.
However, it's very beneficial to be open-minded about the wide variety of home care services out there and to pre-emptively research your options now so that you're not in denial about aging. 
That way you can focus on the things that you can control and make adjustments now, like creating your ideal retirement lifestyle and living intentionally and proactively.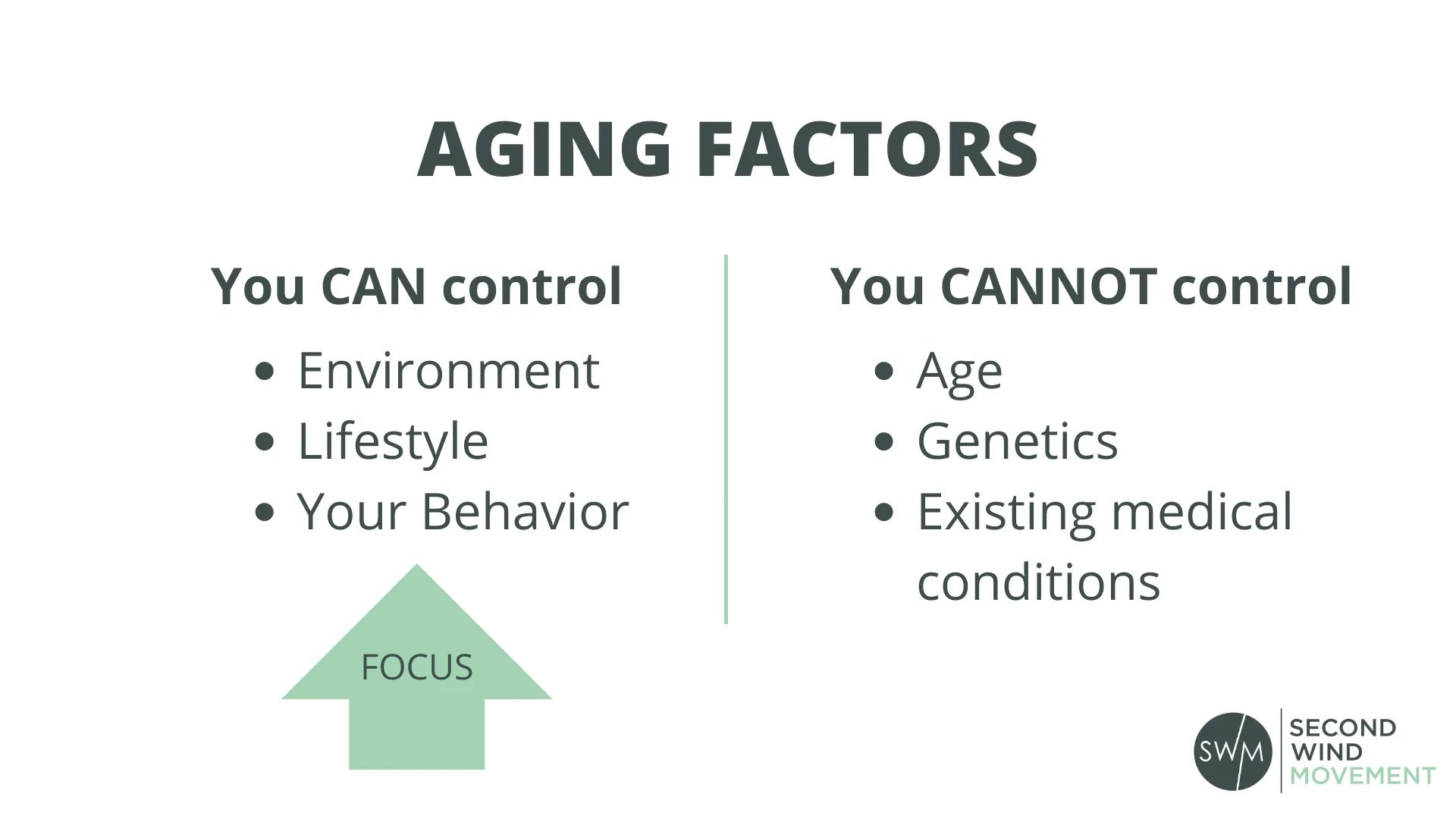 This brings us to reason number three…
Reason #3: Setting Clear Lifestyle Goals NOW
By researching all your in-home care options now, you'll automatically have a better understanding of what kind of life you want in your later years and that'll push you to make lifestyle goals and healthy choices now. 
Tip: Complete a very important visioning process. 
Actually close your eyes and imagine in painstaking detail, the type of lifestyle you want 10 years from now. Then physically write down your ideal lifestyle – everything from the daily activities to the people you spend time with, what you smell, see, hear, eat, listen to, etc. 
This visioning exercise alone can help you find clarity on what you want and need in reality. Not only that, visualizing creates the same biochemical reactions and feelings in your brain as if they were happening in reality.
Bonus Tip: If you complete this exercise again 20 years from now, you can really start to understand the impact of your current lifestyle choices and how in-home care options can play a role in your future, both of which can allow you to age in the comfort of your own home. 
And if researching the costs and really understanding what it means to hire someone to help you with your ADLs – scares you a bit and gives you some stress… then make it a priority to set some active and healthy lifestyle habits and goals now. 
On the contrary, if you're ok with the idea of hiring someone to help with your ADLs, then that's great, too – that'll also help you establish lifestyle choices and goals in your current life. 
Maybe you're someone who wants to hire someone to help you with light meal prep in the future, and maybe you don't need to worry about learning how to cook, which means you can focus on other priorities, like financially organizing instead. 
My point is, there are numerous options that you can explore. By simply being aware of what's out there as a service to you, you'll be able to tailor your current lifestyle choices around that glimpse of your ideal future. 
Be Proactive and Give Yourself the Best Future
My advice is to get familiar with local companies that offer in-home care services and their costs. That'll just get you brainstorming and in the mindset of better preparing for your future. 
And like most good things that come later in life, doing the work now and being intentionally proactive will pay off in the future. 
Thank you for being proactive in caring for your future self and for being a part of the Second Wind Movement to shift our culture to uproot ageism. 
Simply by reading this content – which counts as taking action – you're setting an example for other people on how to age successfully. 
Happy researching to you!
P.S. If you'd like to extend your research, here are 3 home modifications that will help you age in place.