Retirement — It's the light at the end of the tunnel that many look forward to after years of hard work.
But while it's easy to think of retirement as a magical time where all your stressful work problems disappear, you need to do a lot of important financial planning beforehand.
And, to be honest, during retirement too.
While we don't usually focus on the financial aspect of retirement planning, it is one of the 5 Rings of Retirement. And it's one a lot of retirees struggle with.
Our philosophy: Make sure you have your finances in order to support your goals, dreams, and desires in the other 4 Rings.
It's easy to fall into the trap of spending too much, not having enough money set aside for emergencies, or not investing wisely.
In fact, only 48% of workers take the time to calculate how much they need to save for retirement, according to the 2020 Retirement Confidence Survey.
Which is why we've created this guide — to provide you with all the resources and tips you need to make sure retirement finances can support your ideal retirement life (you know, the kind with purpose, fulfillment, and excitement).
Here, you'll find articles on how to create the perfect retirement budget, make your money last in retirement, and even how to find work if you need (and want) to.
Chapter #1: How to Manage Money in Retirement
📕 Read about money management in retirement
Managing your hard-earned money in this stage is not only important from a financial perspective, but it can also help you make the most of retirement.
From investments that match your risk tolerance to budgeting tips that help you get the most out of every dollar, we'll show you how to maximize your retirement savings.
Chapter #2: Create the Perfect Retirement Budget With the 6 Accounts Framework
📕 Read about creating the perfect retirement budget
Think of a retirement budget as the bridge connecting your current financial situation and your retirement goals (beyond finances). Achieving financial freedom at retirement requires the right budget, and the 6 Accounts Framework is a great way to organize it all.
We'll walk you through setting up each of your six accounts — Lifestyle, Short-Term Savings, Emergency Fund, Fun, Education, and Giving back — and how to manage them.
Chapter #3: 5 Tips for Making Your Money Last in Retirement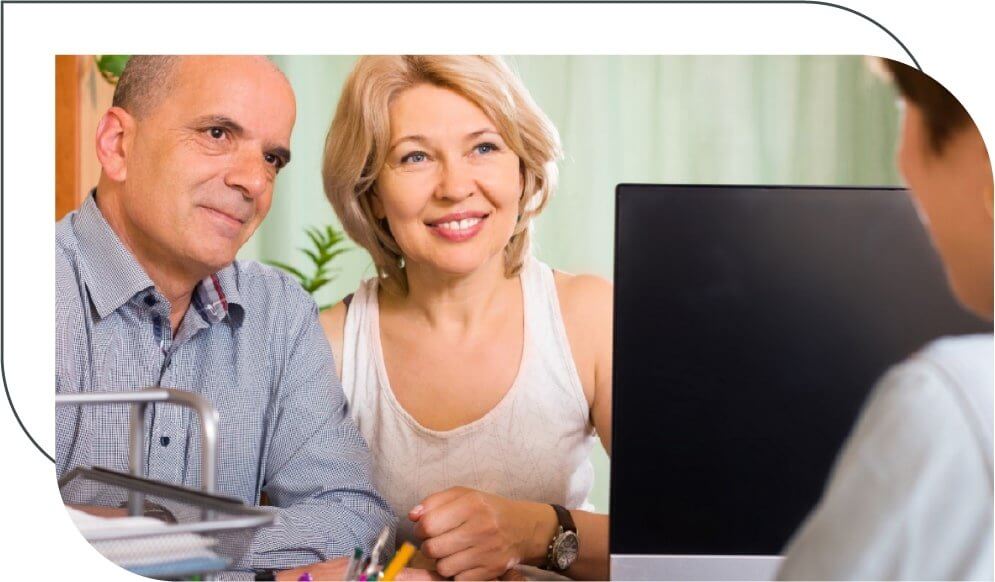 📕 Read about making your money last in retirement
Retirement is supposed to be a time of financial stability after years of saving and financial planning. Unfortunately, over 50% of Americans fear they'll outlive their retirement savings.
The good news is a little financial planning in retirement goes a long way and no one should face their financial future with dread. Here are five tips to help prevent this nightmare scenario from becoming a reality.
Chapter #4: How to Find a Job After Retirement
📕 Read about how to find a job after retirement
Retirement is often thought of as "the end of the road" when it comes to working. But you may find yourself needing or wanting to work again. From our perspective, we're all about converting your work life experience into passionate retirement work experience.  
Whether it's for extra income, something exciting to do with your time, or an interesting hobby — we'll show you how to find the perfect job after retirement.
Chapter #5: The Benefits and Disadvantages of Working After Retirement
📕 Read about the benefits and disadvantages of working after retirement
Working after retirement can be both a blessing and a curse. You can gain financial security, mental stimulation, or even just something to do. The downside is that you may feel like you don't have enough time for leisure activities or the freedom to pursue other interests.
We'll discuss all the pros and cons of working after retirement so you can make an informed decision, and find the right mix — which, ideally, involves your passions and sense of purpose.
Chapter #6: Working After Retirement Rules — Social Security, Health Insurance, and Pension
📕 Read about the rules of working after retirement
It's important to understand the rules and regulations around working after retirement. Social Security, health insurance, taxes, and pension are just some of the big ones you'll need to consider.
We'll cover all the basics so that you can make sure your new job doesn't interfere with any of these important benefits.
Chapter #7: 9 Best Part-Time Jobs for Retirees
📕 Discover the 9 best part-time jobs for retirees
Are you considering taking up a part-time job after retirement? We've rounded up the nine best jobs for retirees that will provide both financial stability and job satisfaction.
From freelance writing to becoming an Uber driver, these are some of the top options for older adults who want to stay active in the workforce during their post-retirement life.
Chapter #8: The Importance of Credit Score in Retirement & How to Boost It
📕 Read about credit score in retirement
Staying on top of your finances is an important part of financial planning for retirement. One key factor is your credit score, which can greatly impact the interest rates you get and even whether you qualify for a loan.
We'll explain how to check your credit score, tips for improving it, and why this number is so important in retirement.
Chapter #9: Life Insurance for Seniors: How to Choose the Right One for You
📕 Read about life insurance for seniors
Here's a topic that no one likes to talk about — life insurance. But it's important to have a policy in place for when the unexpected happens.
Life insurance can provide financial security for your family in the event of death, but choosing the right one is important. We'll discuss the different types of life insurance available for seniors and how to pick one that fits your needs.
We'll also cover what other benefits you can get from life insurance — such as covering funeral costs — and what you should look for when shopping for a policy.
Retire with Confidence (Financially and Beyond)
Whoever said money can't buy happiness was right. And wrong at the same time.
Money is a means to an end, and that end should be financial security and peace of mind in retirement.
Having money definitely isn't the only thing that matters in retirement. But it sure helps when you have enough to pursue your passions and explore new and exciting opportunities.
And with the right financial planning in place, you can enjoy your retirement years with confidence. 
So don't wait any longer and risk unpreparedness. Instead, use this guide as an introduction and get started on making sure your golden years really do shine as bright as they should.
For all the other (more meaningful) non-financial topics, that's our area of expertise — to live your best retirement life full of purpose and passion head over to our Masterclass.