Loneliness is such a big deal. Especially among seniors and even more so among those living alone. Which is why I broke up this topic of fighting loneliness into two parts.
Plus, I believe in making real progress using micro-steps and tackling items one at a time, so I didn't want to overwhelm with too much info at once.
I called out some pretty alarming stats in Part I, yet there are even more consequences of loneliness and isolation among seniors:
Understanding the importance of social interaction and your community involvement is huge.
And applying some tactics to help you connect and engage more with your community, friends, family, neighbors and colleagues is even bigger – which is why I've gathered more ideas for you.   
We covered nine tactics in Part 1. Here are eight more tactics that you can use to help fight loneliness and avoid being one of the scary stats on the rise:
Fighting Loneliness Tactic #10: Sign up for volunteer visits
There are numerous in-home care services that provide companionship and volunteer visits as part of their service. You might be surprised at how enjoyable a simple interaction can be even if it's with someone who's initially a stranger, so keep an open mind.
Resources like FriendshipWorks and Friend to Friend America offer a wide variety of companionship interests that include:
Music

Reading

History

Photography

Movies

Cooking

Sewing

Animals

Crafts

Sports

Card games

Gardening

Walking
If signing up for an official volunteer visit doesn't appeal to you, you can also get in the habit of inviting people over for a visit. Hosting a meal or catch-up session with friends, family, neighbors and colleagues in the comfort of your own home can be energizing.  
Fighting Loneliness Tactic #11: Pick up the phone
This one's super simple yet it can be easy to fall out of habit. It's easy to get caught up in the hustle-bustle of your own life and reaching out to family and friends ends up lower on the priority list.
Take initiative and reconnect with the people who matter to you.
If you tend to not pick up calls and someone's reaching out to you, get in the habit of answering your phone more frequently and take the calls from people you want to connect with.
Simply putting in the effort and calling someone can go a long way in maintaining your connection with people.
Tip: Create a list of like-minded people who align with your core values and prioritize calling those people first. As with most relationships, pay attention to the people who energize you.
Fighting Loneliness Tactic #12: Reach out in real life
While Tactic #7 is using technology to stay connected, reaching out in real life is a simple option that can keep you engaged in real-time without falling victim to hiding behind a computer or smartphone screen.
Set up visits with people and meet them live in person. Hang out and spend time with people with who you can nurture meaningful relationships.
Develop the habit of striking up a friendly conversation with strangers and people you don't know can even help. A US News article states that talking to strangers is good for you and lists out four ways to spark conversations:
Don't assume other people don't want to talk to you

Go on an expedition and notice the shoes people are wearing

Try the triangulation method

Disclose something personal about yourself
You never know what can come of the people you meet while running errands or while walking around your local neighborhoods.
Being mindful of your surroundings, even if it's simply as you're walking to your destination, can help you be more aware of opportunities to speak up and befriend the people in your community.
Fighting Loneliness Tactic #13: Sign up for a class
What have you always been curious about learning? Now you have another reason to prioritize signing up for a class on something you've always wanted to learn.
There are so many benefits to lifelong learning which include expanding your growth experiences, building up your neuroplasticity, and of course, creating another opportunity to meet new people.
Signing up for a class is a great way to meet like-minded people, which is an added bonus.
When you surround yourself with people who care about the same things that you do, you're that much more likely to align yourself with the right circle of influence — the people who will encourage you to make and reach your goals, and live the lifestyle you want.
Fighting Loneliness Tactic #14: Join a club
Another option for meeting like-minded people is to join a club. There are plenty of Meetup groups, where you can partake in a wide variety of activities and interests with others in your local area.
Other ideas and topics for joining a club are:
Travel club

– find travel buddies and explore on fun trips

Community service

– help the underprivileged, needy and disaster relief

Environmental

– support local parks, rec centers and cleanup efforts

Educational

– get involved in the local school groups

Fitness

– join an active exercise, sports or health club

Cultural

– become a member of cultural or creative arts and music orgs

Recreational

– sign up for clubs that match your hobbies and interests

Local

– participate in civic clubs, community boards and neighborhood-based groups

Social

– consider social clubs like the

Red Hat Society

Skills

– explore tech clubs like

SeniorNet

or public speaking clubs like

Toastmasters

to hone some of your skills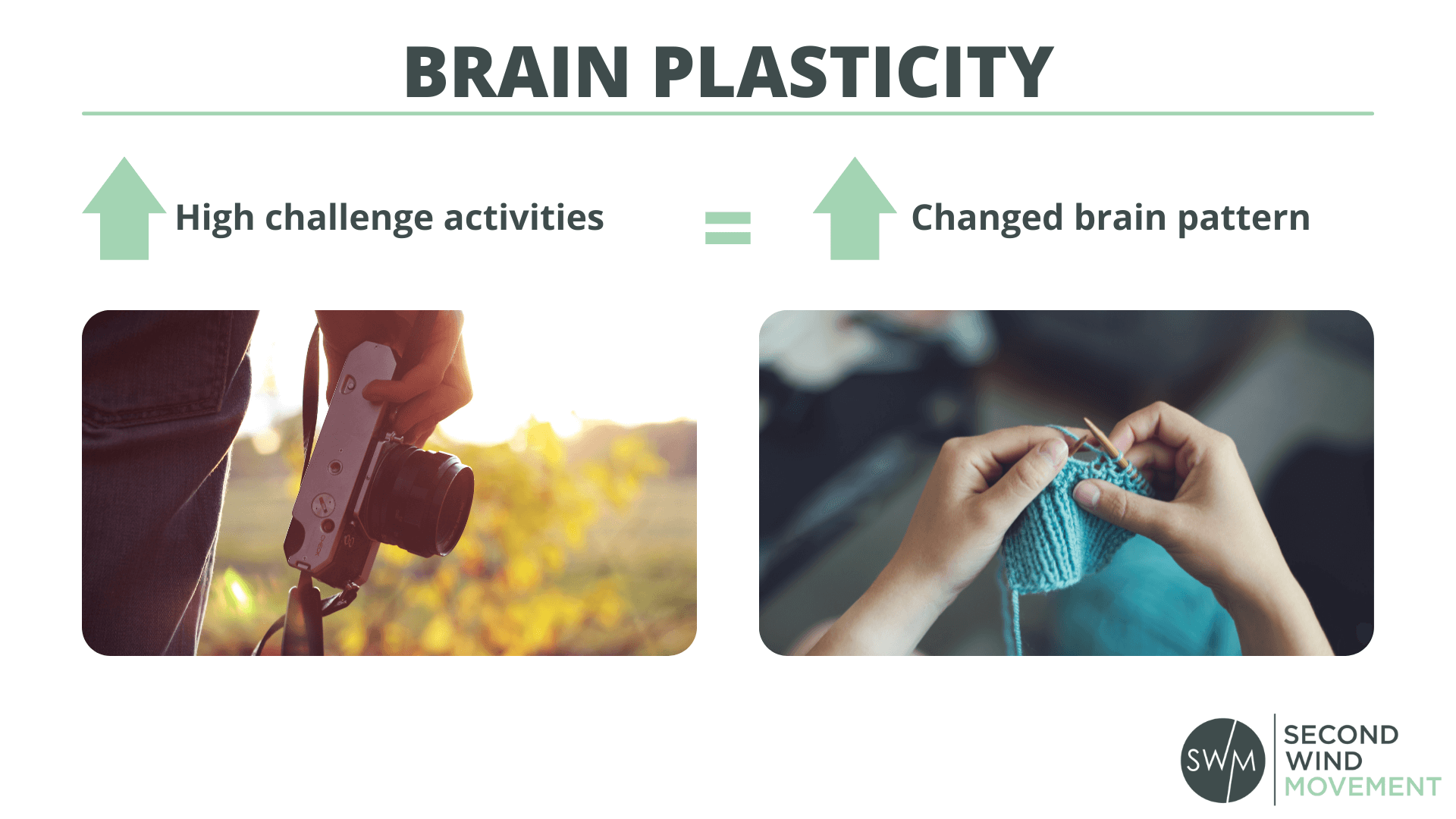 P.S. Check out our list of 101 things to do when you retire for ideas.
Fighting Loneliness Tactic #15: Volunteer
Finding the right volunteer opportunity that works well with your personal goals and core values can be beneficial on so many levels. Not only will you have the chance to meet new people but you can also benefit by:
Need a how-to on finding the perfect volunteer gig? Check out these 7 steps to finding the right volunteer opportunity.
If you're already clear on the type of volunteer opportunity you're looking for, you can reference this guide that reviews 20 top volunteer websites to help you with your search.
Fighting Loneliness Tactic #16: Don't be afraid of professional help
This one goes hand in hand with Tactic #1, which is acknowledgment. Your health is too important to ignore serious bouts of loneliness and tendencies toward isolation. It's ok to recognize when it's time to reach out for professional help.
If you're inconsistent with your efforts in combating your feelings of loneliness or if you find your loneliness is becoming unbearable and depressing, be proactive in seeking professional help.
There's nothing like a consistent and professional support system that can help dig you out of a hole.
Fighting Loneliness Tactic #17: Continue to show up
Be persistent and don't bail on your plans. Sure it's easy to run away and shrink from doing things out of your comfort zone, but out of your comfort zone is where all the good stuff happens.
If you're able to make a solid commitment to yourself and make incremental changes in your behavior that include being socially engaged, even if it means embracing discomfort, the results can be so beneficial for your health and overall well-being.
Start small and be consistent. This'll help you build up confidence over time, which will encourage even more involvement in your community.
Fighting Loneliness in Older Adulthood
Not only is loneliness a hazard to your health, but it can keep you from all the goodness that comes from experiencing a rich and meaningful social circle.
In a Merrill Lynch and Age Wave survey, 61% say that who they spend time with is more important than what the actual activity is, so make your relationships count.
How can you improve your social interaction?
Share your experiences to help both yourself and others.