Are you looking for date night ideas for seniors that are both fun and affordable?
If so, you've come to the right place.
Date night doesn't have to be expensive or complicated.
In fact, some of the best date nights are simple and low-key.
Here are 15 date night ideas for older adults that will inspire you to spend quality time with your partner without breaking the bank.
But first, let's take a look at what kind of dates are best to keep the romance alive.
What Kind of Date Should You Go On?
According to a recent study, the most critical factor in date night success is not the type of restaurant you choose or the movie you see.
It's about trying out new things together. You don't want your relationship to become stagnant and boring. And to do that, you need to have new experiences together.
To test the theory that novelty is what keeps couples happy, researchers recruited 53 couples and divided them into three groups. 
The first group was instructed to engage in an "exciting" 90-minute date 

The second group was told to stick with their usual date night activities 

And the third group was given no instructions
The results showed that couples in the first group reported feeling more connected to their partner and happier in their marriage than those in the other two groups.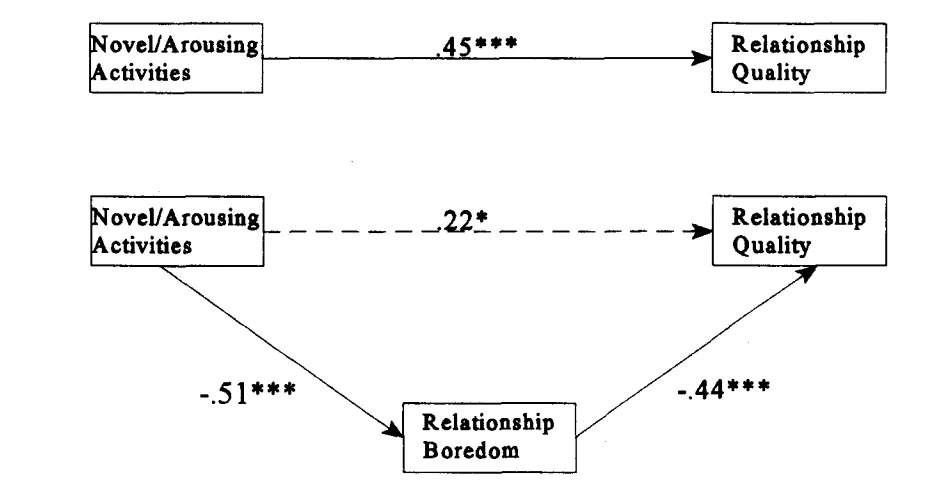 Life is all about new and exciting experiences. And too often, we get caught up in the day-to-day grind without taking the time to enjoy the ride. 
We encourage you to make a list of things you've always wanted to do but haven't had the chance to do yet. Then, start checking items off the list one by one – as a couple.
To help you brainstorm your list, here are 15 date night ideas for seniors that'll help improve your relationship and keep things exciting:
15 Date Night Ideas for Seniors
#1 Breakfast in Bed
Turn your date night into a date morning and surprise your partner with breakfast in bed. And according to a study conducted by a British pub, it's something that older adults are more likely to enjoy doing with a partner than any other age group. 
Nothing says "I love you" better than a delicious home-cooked meal, complete with all the trimmings. Plus, breakfast in bed is a great way to start the day off right.
If cooking isn't your thing, you can always order breakfast from a local restaurant or cafe. Just be sure to include a special touch, like a vase of flowers or a love note.
#2 Hit a Garage Sale
For a fun and quirky date, hit up a few local garage sales. You never know what you'll find, and it's a great way to spend an afternoon together exploring the local scene. 
If you're feeling competitive, turn it into a game and see who can find the best item for a set budget. 
Or take it a step further and organize a scavenger hunt and list a few things that you each have to find. Bonus points if you can find something for another date night, like a nice bottle of wine or some fun new games to play.
#3 Organize a Stargazing Picnic
Stargazing is a romantic and memorable date idea for any couple, especially seniors who want to enjoy a night under the stars. Organizing a stargazing picnic is easy and only requires a few simple steps.
First things first, choose a date when the weather is clear. Then, find a spot where you can set up your picnic blanket with a good view of the night sky – ideally, a place where there's little light pollution. 
If you want to make it extra special, pack a picnic dinner and head to a nearby park or nature reserve.
Looking up at the stars has always been a source of wonder and fascination. And according to new research, it can also have some profound benefits for your well-being. In fact, a recent study found that stargazing promotes psychosocial, and particularly, spiritual well-being, as well as increases overall life satisfaction.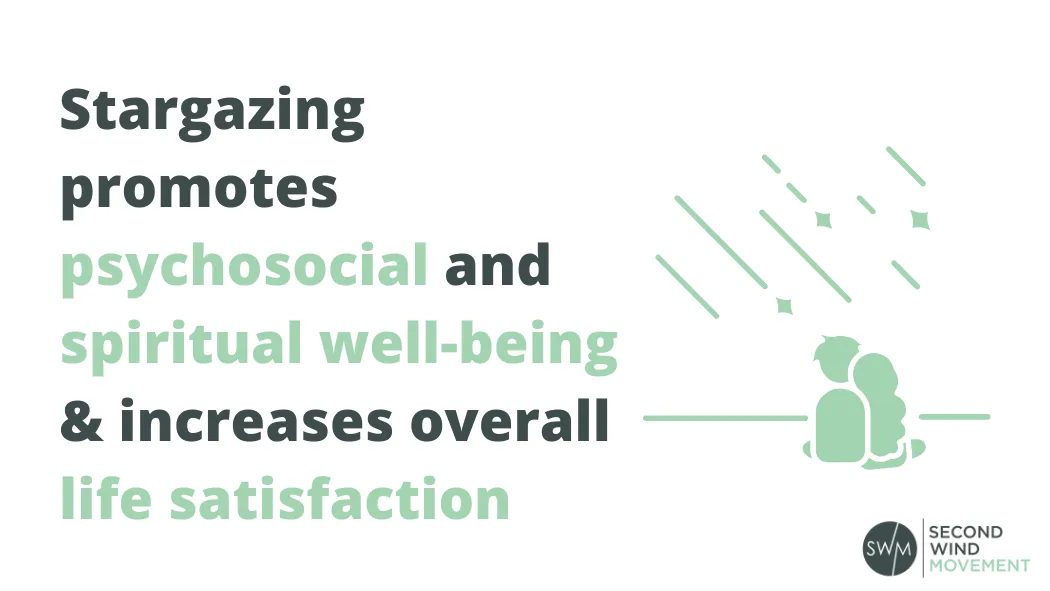 And if you're feeling really adventurous, try camping out overnight to get a better view of the stars. Just remember to snuggle up with warm clothing and blankets.
#4 Have an At-Home Spa Day
Instead of going out for dinner and a movie, why not stay in and relax with a soothing at-home spa date?
Start by drawing yourself a nice, hot bath. Add some Epsom salts to help relieve any muscle aches and pains. Then, dim the lights and set some candles for a relaxing ambience. While you're in the tub, treat yourself to a face mask or hair treatment. Then, once you're feeling nice and relaxed, get out and give each other massages.
If you think this sounds over-the-top, think again (and also, really consider it because you're likely in need of some self-care). 
Not only are massages a great way to unwind, but research has shown that they also have significant benefits for both partners. Massages can lower stress levels, improve relationship satisfaction, and even boost immunity. And the best part is that it's equally satisfying to give as it is to receive a massage. 

You can even finish off the night with a healthy snack or herbal tea. This date is sure to leave you feeling refreshed and rejuvenated.
#5 Play Tourists for the Day
If you live in a city or town with many tourists, why not play tourist for the day and explore all your city's attractions?
Being a tourist in your own city can be a fun date night activity for seniors. It can be easy to get stuck in a rut, doing the same things day after day. But taking some time to explore your own city through the eyes of a tourist can be a fun way to break out of that routine.
Visit local landmarks, go on a walking tour, or visit a museum or art gallery. You may even want to treat yourselves to a nice dinner or some snacks from a local restaurant. Acting like a tourist in your own city is a great way to get out of your date night comfort zone and explore your city in a new and exciting way (that's not just for tourists).
#6 Plan a Photoshoot
Picture this: it's date night and you're looking for something special to do. You want to make some memories, but you don't want to break the bank. That's where a photo shoot comes in.
You don't need to be a professional photographer to plan a great photo shoot. All you need is a camera (or your phone), some props and a few fun ideas.
Not sure where to start? Check out these date night photo shoot ideas:
Head to your local botanical garden or park and snap some nature shots

Dress up in your best date night outfits and take some glamour shots

Set up a few props and backdrops in your home and take turns taking photos of each other in your impromptu photo booth

Dress up for a night on the town and document your evening as you exploring everything your city has to offer

Recreate a favorite memory, like your first date or your anniversary and relive the moment
And who doesn't love looking at pictures of their spouse? A photoshoot is a great way to show your spouse how much you care. Plus, it's an investment that will pay off in marital satisfaction for years to come. According to a 2022 study, just looking at a picture of your spouse can make you feel more love for them. So if only one of you is retired, we recommend that the other keeps a photo on their desk to keep your relationship strong.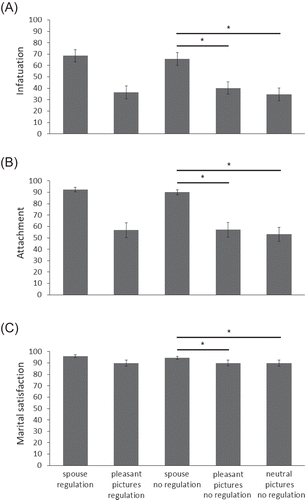 With a little creativity, you can have a great time and end up with some beautiful photos to remember your date night. 
#7 Have a Karaoke Night
Karaoke is a date night classic for a reason: it's fun, silly, and a great way to show off your partner's hidden talents (or lack thereof).
You can find the instrumental version of any song on YouTube these days, so all you need is a laptop or phone and a speaker to get started. To make it extra special, you can even create a custom playlist of your partner's favorite songs.
And if you're feeling extra bold, you can even make a night of it and hit up a few different karaoke bars. Just be sure to pace yourselves — you don't want to get too tipsy before you belt out your duet of "I Walk the Line."
#8 Break Out Your Board Games
Board games are a fun way to spend an evening together, and they can be a nice break from the usual dinner-and-a-movie date night. 
If you're feeling competitive, you can go head-to-head in a game of chess or Scrabble. Or, if you're looking for something a little more cooperative, try playing Pandemic or Ticket to Ride Asia.
There are tons of great board games (that double as brain games) out there, so take some time to explore and find one that you'll both enjoy.
#9 Get Crafty
Whether you're painting, working on a DIY project, or scrapbooking, getting crafty is a great way to spend some quality time together. And, it's a date night activity that you can do again and again since no two paintings or scrapbooks will ever be the same.
Plus, creativity is massively important for older adults.
Not sure where to start? Check out these date night ideas:
Paint a picture together, using two canvases and exchanging them every few minutes

Take a pottery class

Repaint a piece of furniture

Knit or crochet a blanket or scarf together

Scrapbook your favorite memories

Retile your kitchen backsplash

Write a song or poem together
Regardless of your crafting preference, before you jump into a DIY project, make sure you're equipped with the patience to handle it. Almost 35% of couples regret starting home DIY projects together. So if you're going to take on a project together, ensure you're both on the same page about what you're getting into. 
Making something together is a great way to bond, and you'll end up with a beautiful memento of your time spent together. There are endless possibilities when it comes to date night crafts, so get creative and have fun.
#10 Arrange a Scavenger Hunt
This date night idea is a little bit like a treasure hunt. The goal is to see how well you and your partner know one another by sending each other on a scavenger hunt with specific clues that only the two of you would know.
To get started, each of you should write down a list of several items. These can be anything from "a picture of your childhood home" to "something that starts with the letter 'S'.
Then, take turns sending each other on a hunt for the items on your list. The first person to find all five items wins, but the real prize is spending some quality time together.
#11 Go to a Comedy Show
Laughter is the best medicine, and there's nothing like a good comedy show to get you laughing. And, unsurprisingly, laughter is an indicator of how happy you are in your relationship.
Whether you're seeing a stand-up act or an improv show, you're sure to have a good time. Just be sure to do your research beforehand — not all comedy shows are appropriate for date night. (You don't want to end up cringing through an entire set because it's too raunchy for your taste.)
Do a little bit of digging and find a show that you'll both enjoy. Then sit back, relax, and let the laughter roll in.
#12 Declutter Together
This date night idea is a bit of a departure from the usual, but it can be really fun — and productive. And many people need it since 80% of the items that people keep around are never used.
Spend an evening decluttering your home together.  It may not sound like the most romantic idea, but hear us out. Decluttering can be therapeutic and it's a great way to bond with your partner. Plus, it's an activity that you can do at your own pace and level of comfort.
So whether you're tackling your closets or decluttering the garage, you're sure to have a fun and productive date night. You might just be surprised at how much fun you have — and how much lighter your home (and mind) feels afterwards.
#13 Go to a Pub Quiz
Pub quizzes and trivia nights are a chance to test your knowledge, learn new things, and have some friendly competition. Plus, it's a great opportunity to socialize with other couples and it breaks the monotony of your typical date night routine. 
To find a pub quiz near you, just do a quick Google search or ask around at your favorite local spots. And all that's left to do is to show up and have fun. Who knows, you might even win a prize.
#14 Take a Road Trip
Instead of a date night, plan a whole day or weekend date. There's something about a road trip that just screams adventure. Maybe it's the open road, the wind in your hair, or the sense of freedom and adventure that comes with hitting the open road. 
Whatever the reason, a road trip is a perfect way to get away from it all and create some amazing memories.
Load up the car and hit the open road for a day trip or a longer weekend getaway. This is a great way to explore new places, spend some quality time together, and create great memories. You could even surprise your partner with a special playlist you made just for the occasion.
If you're not sure where to go, here are 50 road trip ideas for every state.
#15 Go on a Double Date
Date nights are important, but sometimes it's hard to come up with date night ideas that are both fun and meaningful. A double date can sometimes be the perfect solution. 
Not only do you get to enjoy the company of your partner, but you also get to connect with another couple. And, according to recent research, connecting with another couple can actually help reignite the passion in your own relationship. 

The key is to find another couple that you can really connect with and strike up a friendship with them. Then, when you're all together, discuss personal details of your life. 
The more that the other couple responds to your self-disclosures in a validating and caring way, the more passionate you'll feel about your own relationship. It's a great way to change your perception of your partner and appreciate them even more.
Reconnect & Keep the Spark Alive
Whether you've been married for 50 years or just getting to know each other, date night is a staple in any connected relationship.
And who says date night has to be expensive? With a bit of creativity, you can have a great time without spending a lot of money.
Although we've only given you a snapshot of possible date night ideas for seniors, we hope this list has inspired you to get creative and have some fun. Plus, here are 8 extra activities and hobbies you can take on as a couple.
Happy dating!