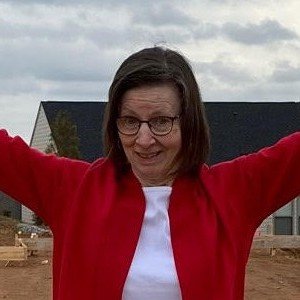 Joyce Miller, 73
Sandy Springs, GA
"Through Rewire My Retirement I learned a process that I can repeat for future goals as needed."
Before Rewire My Retirement, I needed help defining where to go from here. I also wanted to be an example for my daughter who was having a very hard time over the loss of her brother. 
After completing the course, I was able to reach my goal of selling my house and relocating to a new home. The program had specific concrete steps to follow (not just generalizations) each day and it provided coaching support and accountability to Cyn. She took into account what was important to me and provided options and suggested resources on various ideas. 
Through Rewire My Retirement I learned a process that I can repeat for future goals as needed.
When I met Joyce, she was coming up "blank" on what to do during her retirement years.
Although she retired from work five years ago, she cared full-time for her son who became a quadriplegic when he was a senior in college. Which meant – there was no dreaming about what she would do during her retirement outside of caring for her son.
This wasn't a problem until, sadly, her son died unexpectedly…
Not only did Joyce have to deal with grief, but she was also lost on where to go from here. She needed help defining her new identity and finding joy.
After joining Rewire My Retirement, Joyce adopted a very concrete daily practice that allowed her to move forward in the best way possible. In our coaching sessions, I held her accountable for reaching her goals and considered her individual situation, values, and preferences.
I'm happy to report that Joyce successfully reached her first goal with flying colors:
She prepared her house for sale, which meant painting, landscaping, cleaning, paring down belongings, and reorganizing a ton of memories
She put her house on the market, which was shown 22 times in three days
She received seven offers and successfully sold her house of 30+ years, which closed six weeks later
She relocated to a new temporary location until she settles on a more permanent area
This was no easy feat — and a ton of emotions are attached to such a transition.
And, Joyce continues her daily practice to reach her next goals. She pushes herself out of her comfort zone each day, so she can enjoy an exercise regiment 5x a week, volunteering in the local community, meeting friends, and exploring new recreational activities.
I'm so excited to share this story with you, because it's a story that is absolutely possible and relevant to your unique situation.
With the right tools and system in place, you can create your ideal active, healthy, and engaged lifestyle without having to worry about anything standing in your way. This daily system forces you to simply move forward in the best way possible.
If you're ready to create a more purposeful retirement lifestyle for yourself, and really make your golden years the best they can be, take the next step and schedule a free Breakthrough Session with Cyn now.