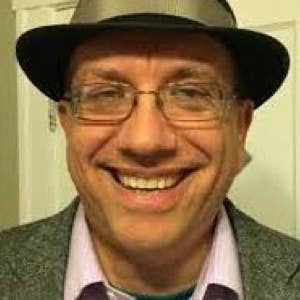 Danny van Leeuwen, 67
Boston, MA
"Cyn has helped me navigate some challenges and fine-tune my spiritual center. Much appreciated."
I fancy myself a mentally healthy retired person with chronic illness and disabilities.
Yet I know that to stay mentally healthy and live at peak physical capacity takes work – good habits aren't easy. For that work to be worth it, I need coaching. I can't think of everything.
I've been delighted with Cyn's coaching and Second Wind Movement materials. She has helped me navigate some challenges and fine-tune my spiritual center. 
You can change everything about your life right now if you just use the right tools.
Here's the story of how my 66-year-old friend, Danny, who was diagnosed with MS about 10 years ago, uses a specific daily routine to not only help with his condition but also to live the most robust and active retirement life of anyone I know.
When Danny was diagnosed over a decade ago, he had to adopt a very disciplined daily regimen to improve his body's physical ailments, including his vision. I won't go into too much detail about the specifics, but basically he had to focus everyday on a specific exercise that incrementally over time improved his vision by 70%.
He also applied this learned daily discipline to strengthen other parts of his body so the disease wouldn't keep him down.
Here's the impressive part…
We created a specific morning routine together that he could apply to other areas of his life…
And as a result, a typical week for him includes some of the most amazing accomplishments of anyone I know – whether you're retired or not:
Practices his saxophone for 30+ minutes each day with weekly band rehearsals and private lessons
Enjoys date nights and mini trips with his wife of 43 years
Spends time with his kids and grandkids and attends the majority of their extracurricular events
Volunteers as a grant application reviewer (over 20 hours a week)
Serves on the board at major national health organization
Blogs passionately about his personal journey as a patient advocate
Single-handedly runs an organization that empowers patients on their health journeys
Books national speaking engagements in the healthcare industry
Consults health companies from a tech-design and user-experience perspective
Interviews with renowned podcasts and other media outlets to continue his patient advocacy work
And he considers himself retired…
That's the power of an effective daily goal routine. It can springboard your life into so many other fulfilling and meaningful activities.
If you want to adopt a very specific daily routine that will fast-track your way to a more fulfilling and meaningful "retirement life" full of purpose, experiences and memories – something that you can take with you forever and ever… then schedule a free Breakthrough Session with Cyn now.