Whether you're looking for an assisted living facility for yourself or a loved one, choosing the right place is important and there are many things you should consider.
The right assisted living facility will align with your care needs while providing an enriching environment to support your ideal retirement lifestyle. 
Living an active, engaged, and healthy lifestyle is the key to a long and happy retirement, so it's important that your assisted living facility nurtures this. 
It's a difficult decision, but choosing the right place can mean all the difference in the quality of life and comfort during this transition – for you and your loved ones. 
To help you boost both quality and comfort, here are 5 things to consider when choosing an assisted living facility.
#1 Establish Your Budget
Depending on where you live, assisted living can cost anywhere from $3,500 to $10,500 a month. Unfortunately, costs are only expected to rise in the coming years. 
Many different options are available to cover assisted living, including paying for it out of pocket each month. But it might be worth looking into long-term care insurance since most of them cover assisted living costs.  
And knowing that your retirement savings will have to last for the next 20 years can be a bit intimidating. Ultimately, it's best to establish a retirement budget before even looking into places. So if you're looking to improve your finances in retirement, check out these 14 tips.
#2 Prioritize High-Quality Food Services
As you age your nutritional needs change and high-quality food plays an essential role in healthy and successful aging. 
Apart from wanting to have access to yummy food (because who doesn't?), one of the things to consider when choosing an assisted living facility is whether they're familiar with nutrition guidelines for older adults.
The best assisted living facilities aim to provide a balanced, healthy diet packed with all the vitamins and minerals you need to maintain your well-being. 
When looking for an assisted living facility, prioritize those you can choose from a variety of foods, have access to the kitchen at all hours, and enjoy fresh, colorful, and appetizing meals every day.
#3 Consider Your Specific Care Needs
Your particular care needs will determine which services and amenities to look for when evaluating your assisted living options. 
Ask yourself the following questions:
How much help do you need with your daily activities? 

Do you need help with cleaning, cooking, and dressing? 

Are you looking for memory care? 

Could you benefit from an assisted living facility that offers programs for diabetes, heart health, or depression?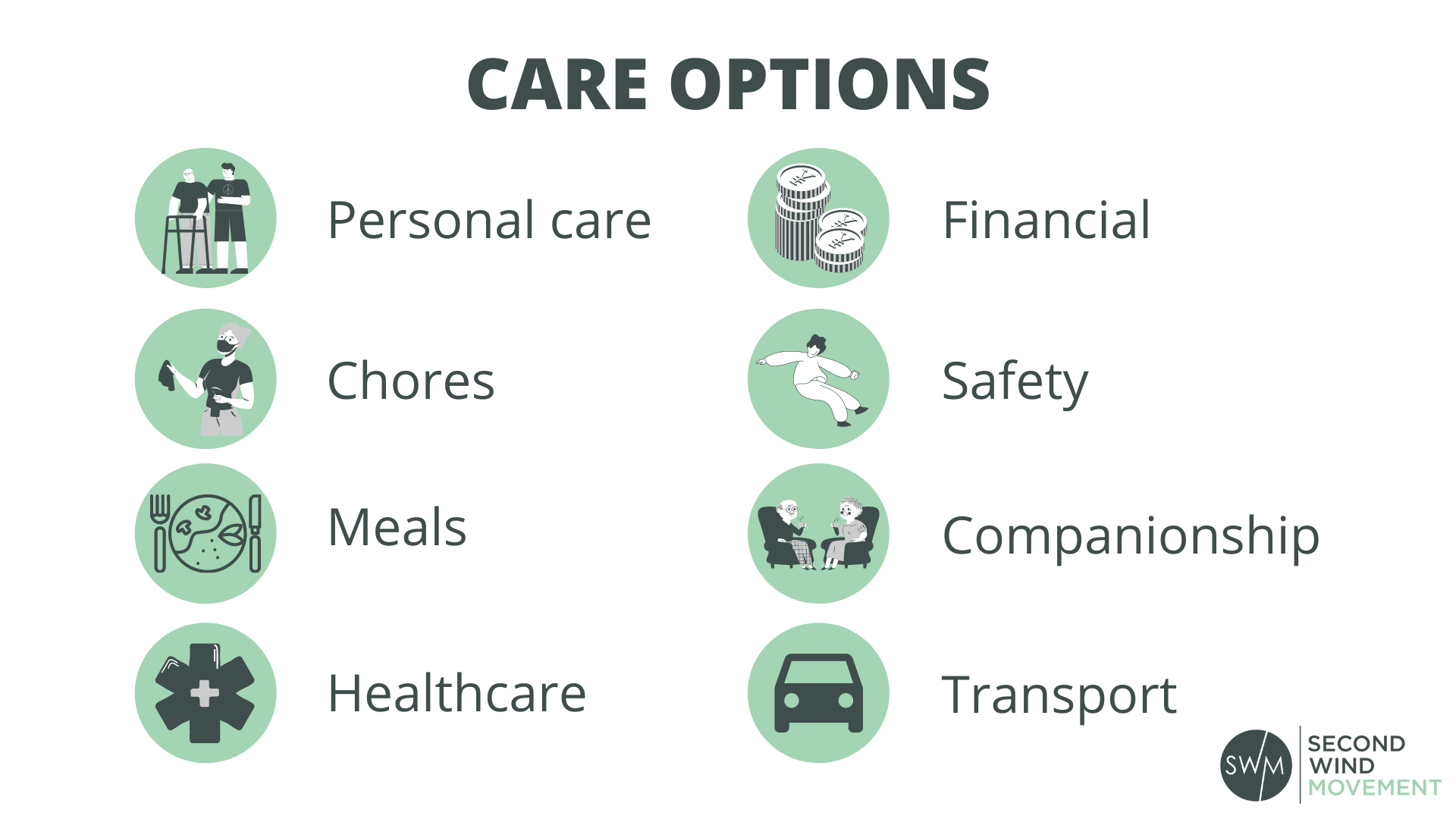 Look for facilities that offer the level of care you need. You may also want to think ahead and consider facilities that offer transitions to higher care in the future. 
#4 Look for Amenities and Activity Opportunities
Beyond meeting your immediate care needs, one of the most important things to consider when choosing an assisted living facility is that it offers amenities and activities that align with your lifestyle.
A recent study observed that activities in assisted living facilities play a crucial part in the happiness of residents. Based on a national survey by Dynseo, some of the most popular activities include singing lessons, memory workshops, cooking classes, news reading, art classes, and others.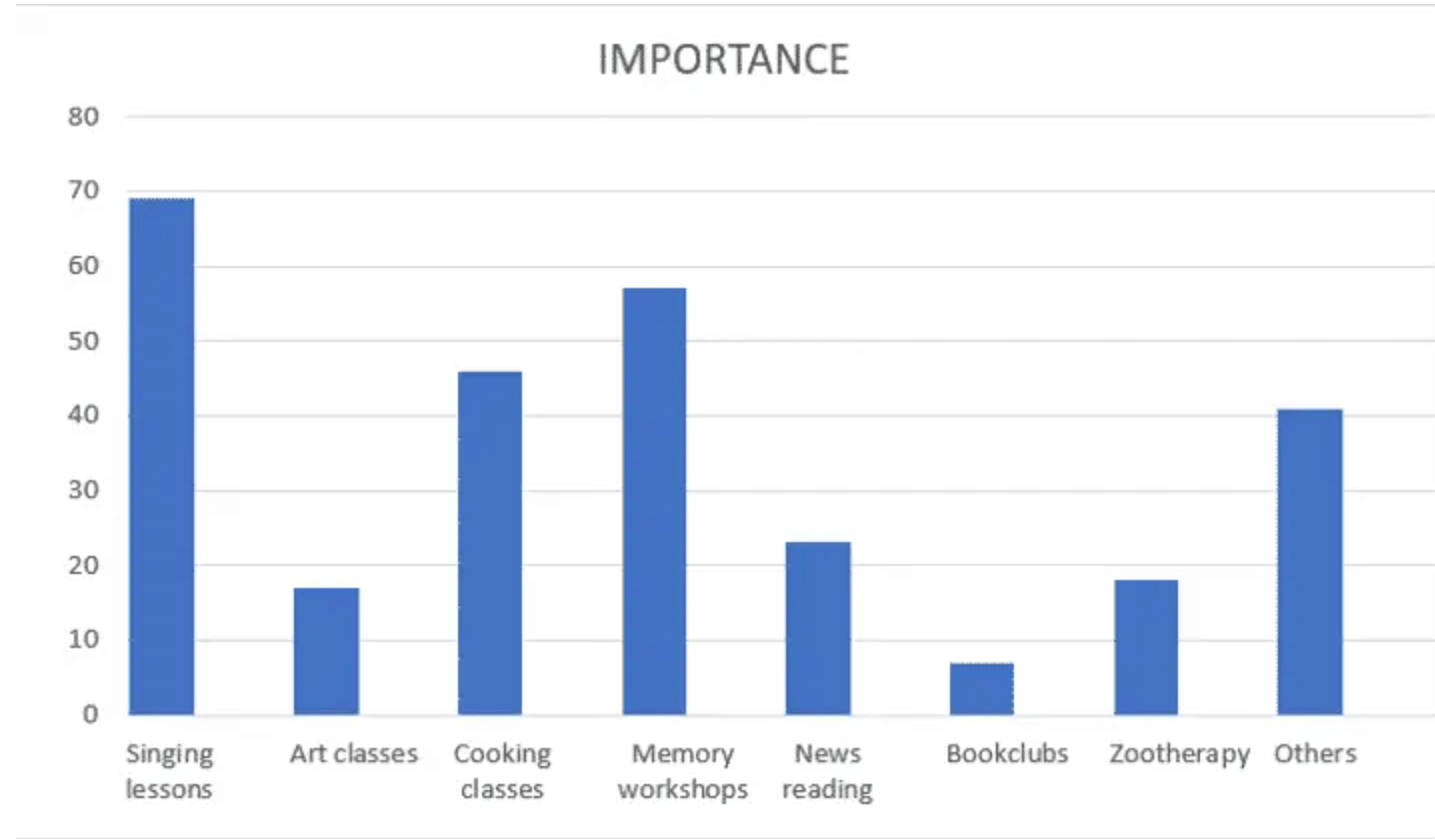 It could be anything from going out on outings, playing games in communal spaces, getting involved in planned activities like book clubs or movie nights — the possibilities are endless. 
#5 Talk to the Staff
While you can find a lot of information about assisted living facilities online, you'll get a better idea of each facility by visiting in person and talking to the staff. 
Ask the staff some key questions to find out if they provide person-direct care. For instance:
How many staff members are involved in my care?

Are they on-site 24/7?

What type of safety and security measures do you have?

What is your visitation policy? 

Do you like your job? (studies show that

the happier the staff, the happier the residents

)
Person-directed care puts control into the hands of the resident, allowing seniors to make their own care decisions, maintain their dignity, and continue with the daily routines that are important to them. 
Listen for answers that indicate residents are given freedom and choice. Staff should be accommodating to the needs and routines of the residents, not the other way around.
Make it Feel Like Home
Whether you're looking for a care solution for your senior loved one or you're making plans for your own future, there's a lot to consider when choosing an assisted living facility.
While making these types of decisions isn't always easy, it's both doable and necessary.
Just remember to keep your personal values in mind as you search for the perfect place to ensure wherever you end up feels like home. 
---
Co-authored by Donna Erikson