We all know there's a special kind of magic in the act of giving. 
It's a heartwarming language of love that bridges gaps and strengthens bonds.
But let's be honest, finding that perfect gift can sometimes feel like trying to find a needle in a haystack, especially when it comes to finding gifts for seniors.
You might be picturing your grandmother's face lighting up with a smile, your dad chuckling with delight as he unwraps your gift or a friend who deserves a standing ovation for retiring gracefully.
If you're looking for the best gifts for seniors, you've landed in the right place. We're here to help you find the ideal gift.
So, let's dive in together and explore the best gifts for seniors.
Categories of Gifts for Seniors
There are several categories of gifts that are sure to bring joy and happiness to your seniors…
#1 Tech Gadgets: Embracing the Digital Age
If you're looking for the best gifts for seniors, consider giving them a taste of the digital age. 
Tech gadgets may seem intimidating at first, but they offer so much more than just flashy features and high-tech capabilities. They can be a way to bridge the gap between generations and allow seniors to connect with loved ones from afar. 
Whether it's a tablet that can video chat with grandkids or a smart speaker that can play all their favorite tunes, these gadgets can offer endless possibilities for enhancing their daily lives. 
Since more than half of older adults already own a smartphone and nearly half have social media and computers, it's clear that seniors are not shying away from technology. They are embracing it, learning to use it, and enjoying the benefits it brings.
So why not embrace the digital age and surprise your loved one with a tech gadget that can bring some joy and excitement to their routine?
#2 Hobby-Related Items: Fueling Their Passion
For seniors who have discovered new passions in their retirement years, hobby-related items are the best gifts to fuel their joy. 
Whether it's gardening equipment, knitting supplies, or painting sets, there's something out there to suit every hobbyist's taste. 
Plus, the best gifts for seniors are those that not only support their hobbies but also provide them with opportunities to explore, grow, and have new experiences. 
With the right hobby-related items, older adults can unleash their creative potential and tap into fulfilling activities that bring them both pleasure and purpose.
So, let's fuel their passions with gifts that say, "I support your interests."
#3 Health and Wellness Products: Prioritizing Their Well-being
When it comes to finding the best gifts for seniors, health and wellness products definitely top the list. As you age, taking care of your health becomes more important than ever before, and these gifts can make the journey a lot more comfortable. 
From ergonomic mattresses that improve sleep quality to fitness trackers that encourage seniors to stay active, these products show that you truly care about their well-being. They're practical and useful, so you can be sure they'll appreciate and put to good use the gifts you give them. 
Look no further than health and wellness products if you're looking for a gift that's both practical and useful.
#4 Personalized Gifts: Making It Extra Special
Who doesn't love a gift that's made just for them? Personalized gifts bring a unique touch that says, "This isn't just any gift. It's a gift specially made for you."
Whether it's a custom-made piece of jewelry, a photo book filled with cherished memories, or a coffee mug with their name on it, personalized gifts can make them feel truly special.
According to research on personalized gift giving, these gifts are cherished not just because they're useful or pretty, but because they tell a story about the giver. 
A custom-made present shows that the giver knows and understands you, and went through a thoughtful process to create something unique for you. And even when the gift isn't quite right, it's still valued for the thoughtfulness that went into it.
Why settle for a generic gift card or a fruit basket, when you can opt for something personalized that will truly make their day…
#5 Nostalgic Gifts: Walking Down Memory Lane
When it comes to finding the best gifts for seniors, it's hard to go wrong with something nostalgic. So often we're reflecting and thinking about the past, and nostalgia gifts give us a chance to relive old memories. 
Plus, research shows that just thinking about the past can make you feel more optimistic about the future.
It could be a record player for your friend to play his old vinyl collection, or a vintage-style apron for your those who love to cook.
Nostalgic gifts, if chosen right, give them a chance to look back with joy and appreciation and remember the moments that made their lives rich and full.
But according to research, the best gift is one that comes from the heart, one that says, "I see you, I appreciate you, and I celebrate you." Ultimately, studies say it's the thought that counts. So roll up your sleeves and find that perfect gift.
Best Gifts for Seniors for Each Category
#1 Tech Gadgets: Kindle Paperwhite
If you're searching for the perfect gift for the bookworm in your life, look no further than the Kindle Paperwhite. 
This e-reader is a fantastic option for seniors who love to read, as it's lightweight and easy to use, with an adjustable light that's perfect for day and nighttime reading. Older adults can also customize the text size to their comfort, so they can enjoy their favorite books without straining their eyes.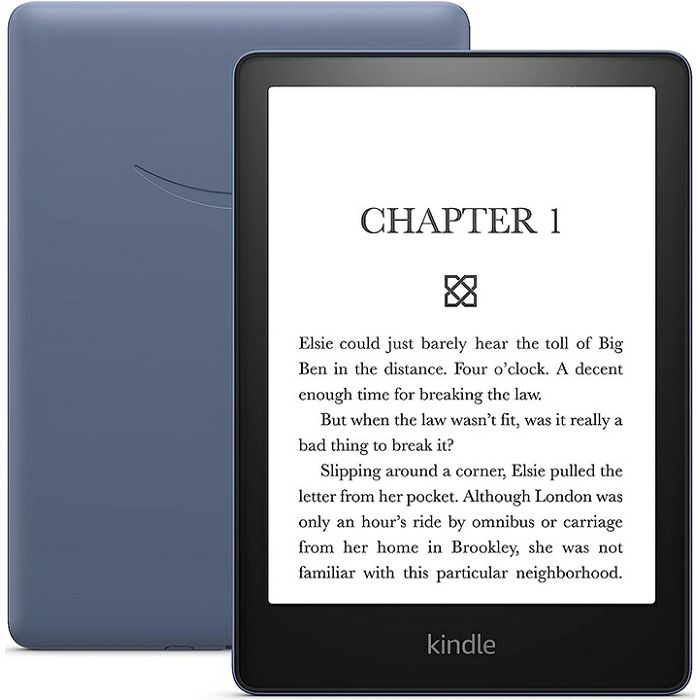 With the Kindle Paperwhite, your loved one will have a whole library at their fingertips, waiting for them to turn the page and dive into new adventures. It's one of the best gifts for seniors who love to read and explore new worlds through the magic of storytelling.
#2 Hobby-Related Items: MasterClass Subscription
Older adults have lived full lives, but that doesn't mean they're done learning and exploring new passions. It's never too late to reignite or discover new passions, and a subscription to MasterClass offers the perfect opportunity to do so. 
With courses taught by world-renowned experts, your loved one can learn about anything from cooking and writing to gardening and even magic tricks. It's truly one of the best gifts for seniors who want to continue to grow and learn. 
So why not ignite that spark and watch it become a roaring flame of passion?
#3 Health and Wellness Products: Fitbit Charge 4
Fitness is not just a young man's game — quite the contrary. And the Fitbit Charge 4 is a fantastic way to motivate your loved one to stay active. 
With heart rate tracking, sleep monitoring, and even GPS, it's like having a personal trainer on their wrist. 
Whether they're a beginner or a fitness pro, the Fitbit Charge 4 will give them the gentle push to stay active and conquer their fitness goals.
#4 Personalized Gifts: Custom Jigsaw Puzzle
A custom jigsaw puzzle is a fantastic way to spark some joy and create a wonderful memory they can cherish. 
With the ability to feature any photo, whether it be of their loved ones or a breathtaking view from their favorite vacation, it's no wonder custom puzzles are considered one of the best gifts for seniors.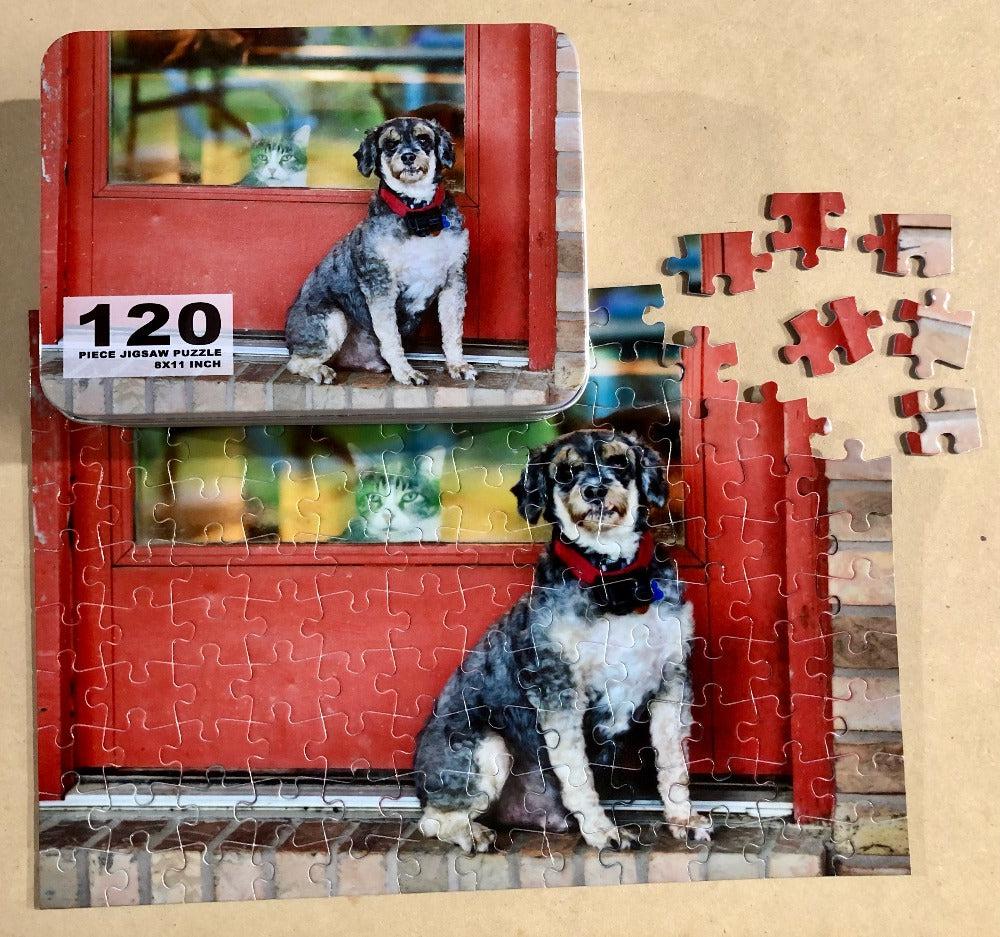 As they piece together their special puzzle, they can relive fond memories and tap into their cognitive skills all at the same time. 
Bottom line: consider giving the gift of a journey through time and memories with a custom jigsaw puzzle.
#5 Nostalgic Items: Crosley Cruiser Deluxe Vintage Turntable
The Crosley Cruiser Deluxe Vintage Turntable is an idea that hits all the right notes. Not only does it provide the opportunity to revisit old favorites, but it does so in a stylish and retro way. 
And if you think vinyl is a thing of the past, think again. In 2022, in the US alone, consumers purchased 41.3 million vinyl records, significantly surpassing the 33.4 million compact discs.
With its easy-to-use features and versatile design, this turntable is the perfect gift for any music lover looking to stay connected to their past.  
Plus, with the impact music has on memory, this turntable is truly one of the best gifts for seniors out there, offering both a bit of nostalgia and a lot of high-quality audio all in one.
Wrapping Up Your Gift Giving Journey
Gift-giving is not about the price tag or the brand. It's about the thought, love, and understanding you wrap along with the gift.
Retirement is a new chapter, a new adventure. It's a time to explore passions, make memories, and embrace the joy of life. 
And your gift? It should be a reflection of that.
Whether you're looking for a birthday or a retirement gift, here's a recap our best gifts for seniors:
Tech gadgets

— these gifts can connect them to distant loved ones, transport you to new worlds, and even play your favorite tunes

Hobby-related items

— these are all about embracing their passions and interests

Health & wellness products

— think of them as personal cheerleaders for their well-being

Personalized gifts

— these are the VIPs of the gift world that come with that extra touch of unique love

Nostalgic items

— if you could give a time machine, these gifts would be it, taking them on a nostalgic journey back to the good old days
You've got this! You're armed with knowledge, fueled by love, and ready to find that perfect gift.
Best Gifts for Seniors FAQ
What are good gifts for seniors?
When it comes to choosing a gift for seniors, it's not just about selecting something fancy or expensive. What truly matters is the recipient's needs and preferences. So, the key is to put yourself in their shoes and think about what they may benefit from or enjoy the most. Also, consider what's most relevant to their lifestyle and current life stage.
What to put in a gift basket for seniors? 
When putting together a gift basket for your older loved one, take into consideration their favorite things. 
Perhaps they love reading, so include books or magazines that pertain to their interests. Or maybe they enjoy a good cup of tea or coffee, so add in some specialty blends or a nice mug. 
It's important to also think about their physical needs, such as including items that will make their daily routines more comfortable, like a heating pad or compression socks. 
Maybe even include a handwritten note expressing your appreciation and gratitude for all that they've done for you over the years. Whatever you decide to add, remember that the most important part of the gift basket is the thought and love put into it.
What to avoid when gifting for seniors?
Stay away from anything overly complicated, such as complicated gadgets or tech devices that may cause frustration. Avoid gifts that are too age-specific, like a walker or a jar opener, unless explicitly asked for. And don't forget to avoid anything that may be too heavy or bulky. 
Picking out a gift for an older loved one can be tough, especially if you're unsure of their interests and needs. The last thing you want to do is give a gift that may cause offense, discomfort, or is completely useless. 
Keeping these tips in mind will help you find a gift that will be both useful and appreciated by the seniors in your life.