Retired life is filled with so much time to watch TV and just relax and take it easy, right?
Wrong.
It's the perfect time to rediscover your partner and explore new hobbies together.
It's time for adventure, challenge, growth, and overcoming boredom together.
We hope you're not experiencing any marriage problems after retirement or, even worse — loneliness (which are especially common when one spouse retires first).
But if you are, spending quality couple time together fosters happy and stable marriages.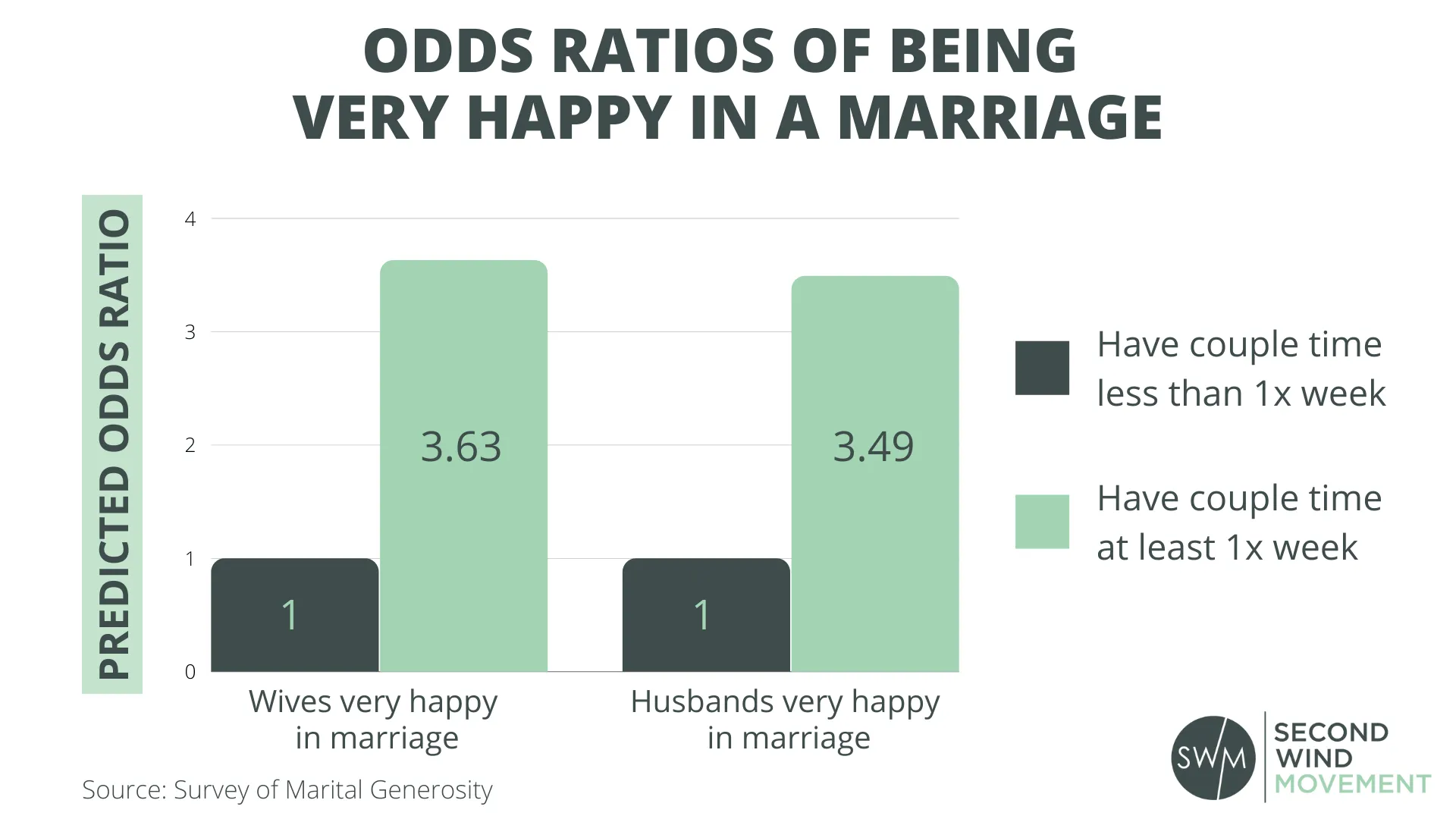 We highly recommend having "couple time" more than once a week — in fact, make it a part of your retirement routine. Here's a bonus list of 15 date night ideas you can try out to keep the spark alive.
And if at all possible, try to work physical exercise into your couple time. We help older adults live their best life every day, and what we see a lot of is this: couples that exercise together – whether biking, hiking, running, or another physical exercise – appear to be the happiest (and healthiest).
Beyond physical exercise as a couple, we made a categorized list of 8 activities and hobbies for retired couples, so that your date nights are more than just a dinner and a movie.
#1 For Growth: Travel
Whoever says you can't be adventurous after 60 couldn't be more uninformed. The world is your oyster when you are retired. There are so many places to explore, cultures to experience, and people to meet (even if you're traveling on a budget).
Traveling together can bring you closer than before. Research tells us that couples who travel together rate their relationship higher on every single factor compared to those who don't: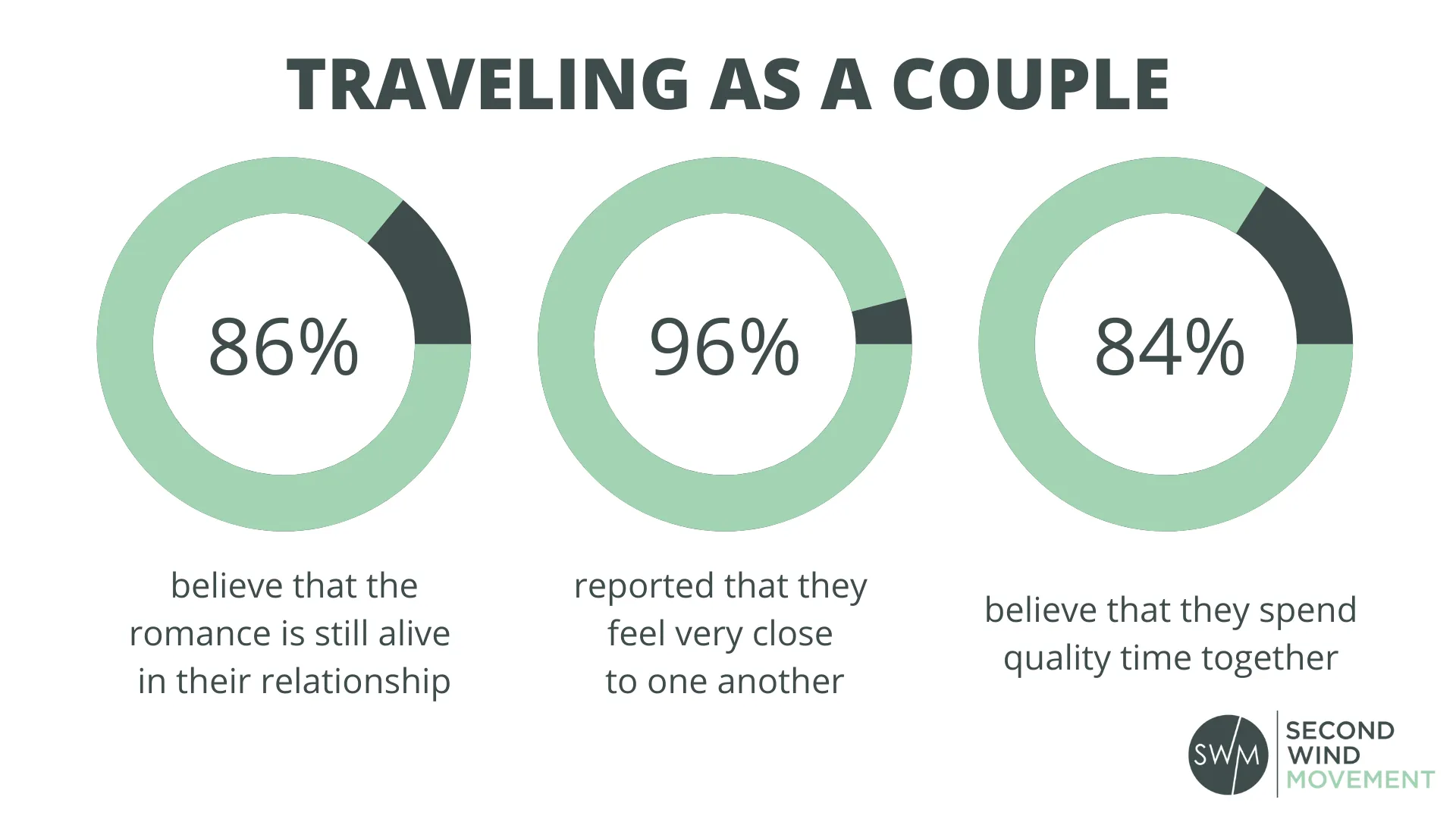 And think of all the great memories you'll create on your travels. You can always talk about your adventures — "It was so funny when we…" or "Remember that time in New York…".
Even if it's not traveling around the globe to far-off lands, it's still worth taking even a day trip somewhere to create memories.
In fact, a study examined the positive effects of reminiscing in older adult couples, such as a significant reduction in depression symptoms and significant improvement in psychological well-being, life satisfaction, and self-esteem.
Pro tip: Whether it's near or far, try adventuring to somewhere new. There's more bonding when you both have brand new experiences together.
#2 For Adventures: Geocaching
If you're a couple who's always up for some adventure and creativity, geocaching might just be your next favorite hobby.
Geocaching is the activity of finding hidden containers, called caches, using GPS coordinates. It's a modern-day scavenger hunt and one of our favorite hobbies for retired couples.
The only thing you need to do is download the Geocache app, find a cache you want to visit, navigate to it, and then find it. Actually finding the cache when you reach the coordinates is the perfect dose of challenge and tricky since people hide them.
Another tip is to take a look at the recent activity and hints for help with locating the cache's hiding spot. Once you find the cache, you have two options; either sign in the logbook or take something and leave something.
For the treasures you'll find (and leave), think of small trinkets, like inexpensive toys jewelry. Get creative and leave a hand-written letter.
The best thing about geocaching is it allows you to combine both physical and mental challenges while exploring new places near your home – it's the best of both worlds.
Pro tip: If you become pro treasure hunters, you can take on bigger adventures and even hide your own caches.
#3 For Giving Back: Volunteer
Volunteering together as a retired couple can be rewarding in so many ways – from giving back to the community, feeling fulfilled, being creative, and staying active – but most importantly, it helps keep relationships strong.
In fact, 80% of couples who volunteered together stated that their relationship is better because of it.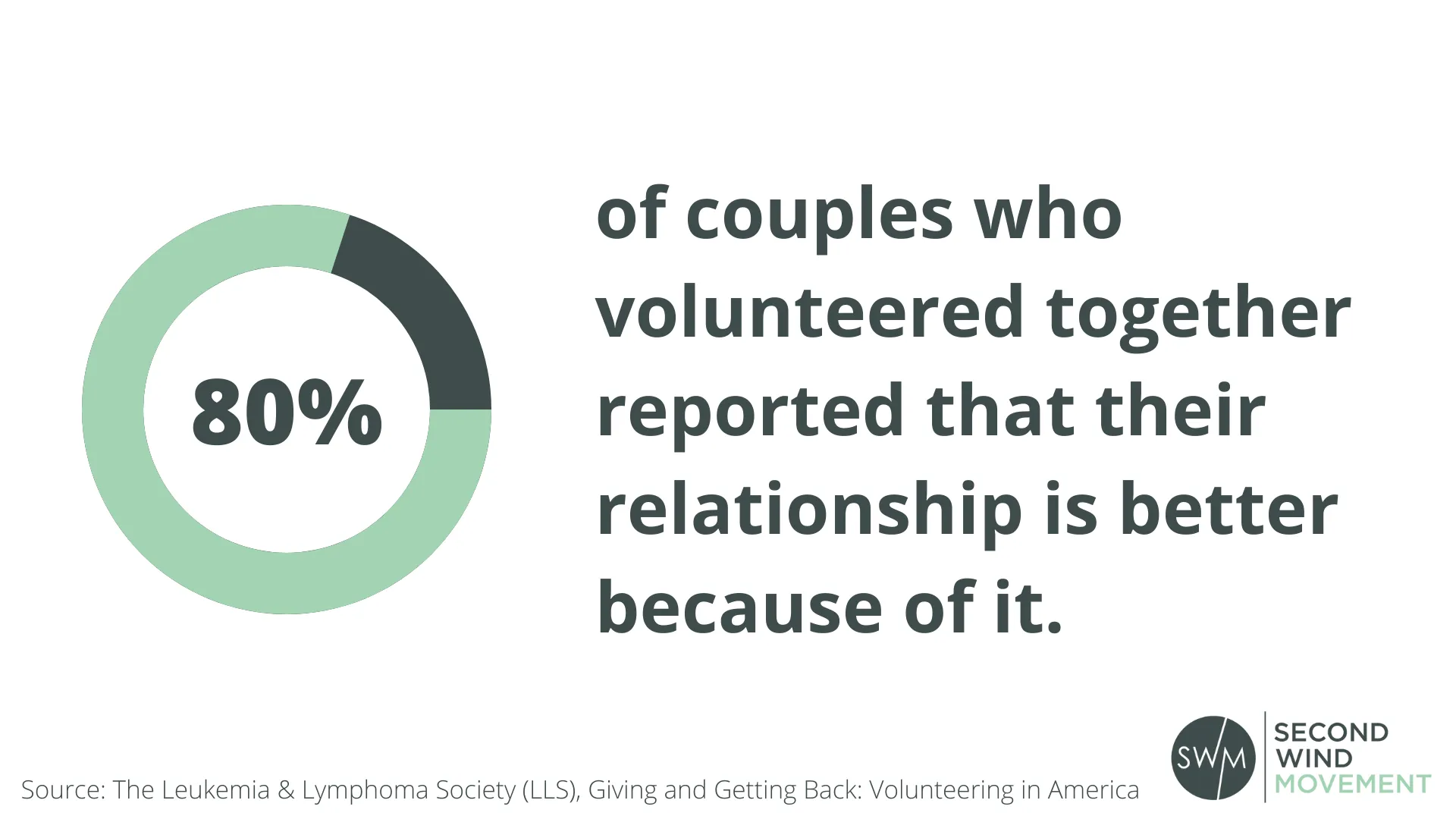 And remember, volunteering doesn't have to take on a traditional format. Think beyond the local library and Red Cross (unless, of course, you're passionate about it).
Try to brainstorm creative ways you and your spouse can give back by helping just one person or family.
Whether it's helping a neighbor, leaving a family legacy, offering driving services or companionship, feeding the less fortunate, or kickstarting a non-profit project, giving back takes on as many shapes as you can think of.
Pro tip: If volunteering opportunities sound interesting, here are 20 volunteer websites, even more virtual volunteering sites, and exciting travel volunteerism opportunities that are perfect for retirees who want to spend more time together while also making a positive impact.
#4 For Finance: Shop at Second-Hand Stores
One of the more unusual hobbies for retired couples is thrift shopping.
There's this feeling you get when browsing through thrift shops, like all of your knowledge about other hobbies is put to use in one big treasure hunt. You never know what you might find at an antique store or garage sale.
Flea market shopping gives you the opportunity to lead interesting conversations, save money, and even help your local community.
Pro tip: If you're looking to make extra side money, why not start a small side hustle? Try re-selling items on websites like Ebay or Etsy (check out this guide on starting an online second-hand store).
#5 For Romance: Take Dancing Lessons
Dancing is one of the best activities for retired couples looking to rekindle their romance.
Achieving new goals together fuels attraction, especially if it's a physical activity.
Not only does learning a new skill together, like dancing, help keep your relationship fresh and exciting, it gives you the physical benefits too. In fact, the gentle touch involved in dancing increases the gratitude couples feel.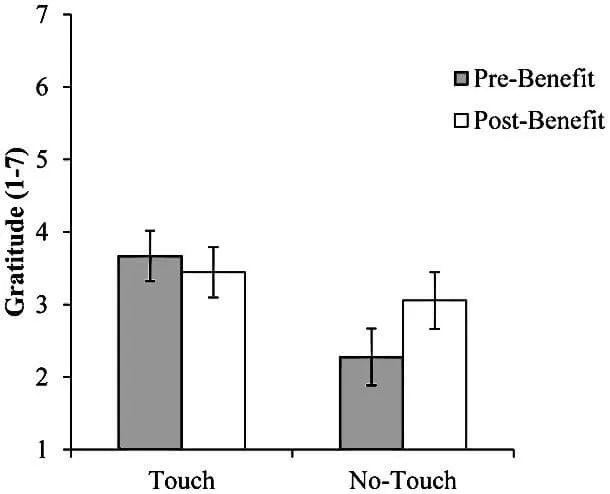 Dancing is more than just a fun hobby for retired couples — it's an exercise in communication, connection, and trust.
Pro tip: If dancing lessons feel too far out of your comfort zone, just slow-dance in your living room every week. Physical contact and enjoying music can be therapeutic in more ways than one.
#6 For Mental Health: Engage in Brain Workouts
Keeping each other on your toes mentally can do wonders for your relationship as well as your brain health.
Brain games such as chess, cards, puzzles, sudoku and crosswords do more than just prevent cognitive decline. Research suggests that engaging in brain workouts together helps couples get over arguments.
If games aren't up your alley, consider learning a high-challenge activity together. Which can range from digital photography and cooking new recipes to learning a new language or musical instrument.
Pro tip: Plan these cognitively engaging activities during your morning routine and start every day by spending time together and exercising your cognition.
#7 For Intimacy: Play Card Games
Believe it or not, one of the best ways to get closer and know your partner better is playing card games. Not just any card games, though.
These creative quiz-and-game sets are full of interesting questions that'll make you and your partner think differently about each other:
What do they all have in common? Two words — nurturing vulnerability.
Being vulnerable and open is the best way to deepen your relationship with your spouse.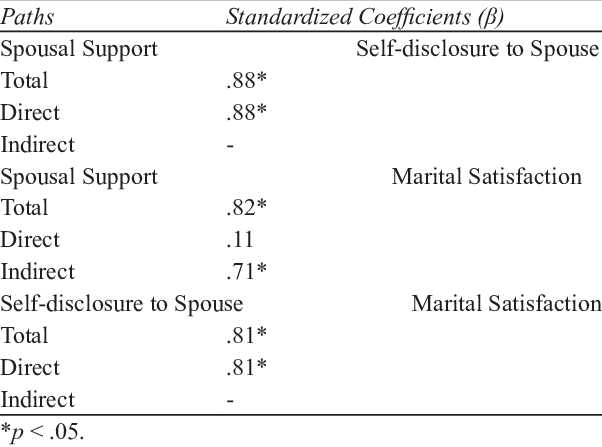 It's a great way to pique your interest in your partner, and may even put you in a similar zone of heavy listening and curiosity as when you first started dating. Plus, some of the answers may leave you surprised.
Sometimes all it takes is one card to spark a conversation that will uncover new things about your partner (even if you've been together for decades).
Pro tip: For a more intimate version, think about questions you always wanted to know the answer to, but never asked. Remember to be open-minded, too.
#8 (Just) For Fun: Private Book Club
Starting a private book club is one of the more fun activities for retired couples. You can read a book together and discuss it over dinner, coffee, or while taking a walk. Maybe take turns reading chapters from one of your favorite books together until you finish it.
According to a SuperSummary survey, 98% of couples who spend their time reading together are satisfied with their relationship, and 62% are very satisfied. Not to mention the surprising benefits of reading books that go beyond bonding or entertainment.
The key is picking books that interest both of you and then making it a routine to sit down for 30 minutes each day before bedtime. You'll be surprised how much richer your relationship will become by investing in this small act.
Pro tip: Try listening to audiobooks before bed together to enjoy the entire activity as a couple. Whether it's reading a physical book or listening to an audiobook, aim for consistency to really see the positive benefits.
Make a Commitment
Make a commitment to each other that you'll give one of these activities for retired couples a shot. Just put it in your calendar and do it for a minimum set period of time.
If you take it one micro-step at a time, you'll be traveling the world or dancing tango before you know it. And more notably, you'll strengthen the bond you share with your partner.
P.S. If you're looking for more fun activities and hobbies for retired couples, check out our comprehensive list of 101 things to do in retirement for inspiration. They're great for individuals and couples.